How To Do Safe Braking While Riding A Motorcycle
Published On 25-Jun-2023 11:52am , By Saleh
A motorcycle is a beautiful machine that allows us to commute almost anytime anywhere and thus it offers such freedom that no other vehicle can't do. Hence you may love to ride faster and feel the breeze over your face. But one thing is essential to learn how to brake a motorcycle properly and safely. Accordingly, here I am Saleh came with a brief on "How to do safe braking while riding a motorcycle". Let's head in.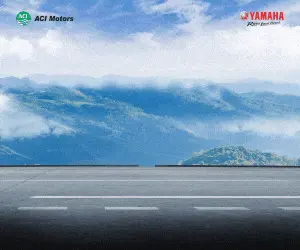 How To Do Safe Braking While Riding A Motorcycle
Riding a motorcycle is not quite a tough nor the easiest job at all. You may say anyone can ride a motorcycle by putting in his/her efforts for a couple of days or weeks and as simple as it is. But I should warn riding safely is not as simple as only learning how to ride a motorcycle. It needs practice, being educated with road manners, being experienced with various situations, know own limits, and riding controlled within limits.
So you can see riding a motorcycle properly and ensuring safety literally is not an easy job as some people claim. Accordingly braking and stopping a motorcycle is an art that needs to be practiced and précised mastering a few techniques. Nevertheless mastering that simple art surely you will know how to do safe braking while riding a motorcycle and even manage sudden accidental situations. So let's have a look at the simple techniques.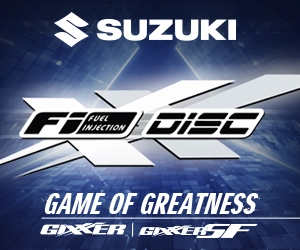 Do Practice Combined Braking
Practicing combined braking is a very important term for the safe braking of a motorcycle. It means applying both front and rear wheel brakes together while trying to slow down or stop a motorcycle from rolling. Newbies or some novice-level riders often tend to rely or habituate only on a single brake perhaps the front or rear and practice the same forever until they face the worst situations or learn a lesson from an accident. But that is surely a wrong practice.
Appling both brakes simply helps to control both wheels spinning at a time of a rolling motorcycle thus it makes efficient braking, reduces the possibilities of skidding, creates better road grip, and smoothly stops the motorcycle within almost desired distances. On the other hand, applying a single brake makes a huge pressure on a single wheel and causes skidding which can end in an accident.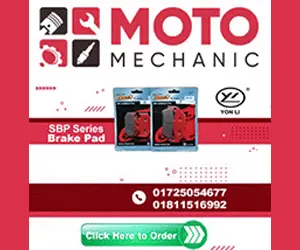 Avoid Panic Braking
Panic braking is the most dangerous thing for a motorcycle rider. Most commonly motorcycle riders do this hazardous thing derived from his/her emergency reflex system and create unwanted situations. You should remember to make an instant hard brake derived from panic even if both wheels can't give a safer solution but most possibly it may turn into a serious accident.
So an experienced rider must practice and master the art of controlling him/herself in sudden and extremely awful situations. Thus he/she surely can determine the next right step to do even within a millisecond and make almost a proper brake or find a better way of skipping the situation. Further in panic braking, the braking ratio of the front and rear wheels is usually implemented mismatched thus it often calls a disaster.
Apply Engine Brake
Applying the engine brake is another effective technique to make a proper and safer brake while riding a motorcycle, especially at a higher speed. It literally decreases the speedy thrust of the motorcycle very efficiently, gets down the motorcycle speed to a controllable level, helps to better deal with sudden unavoidable situations, and most significantly engine brake increases the wheel braking efficiency probably without skidding issues.
Hence applying the engine brake is a widely practiced technique around the world of motorcycling to control a speedy motorcycle. So one should master with the technique and adapt it with own reflex instead of harmful panic braking and then go for wheel braking whatever brake ratio he/she like most to deal different surface conditions.
So riders, here are the most important three techniques we described to make a safer brake on a motorcycle. Hope you will admire it, will love to practice, and master it to make your motorcycle riding safer and pleasant on your next rides. Therefore stay safe, thanks.
You might also be interested in