Yamaha Bangladesh Is Giving September to Remember Cash Back Offer
Published On 03-Sep-2023 12:13pm , By Arif Raihan Opu
September has arrived, and Yamaha Bangladesh is set to make it a month to remember for motorcycle enthusiasts across the nation. With their exciting "September to Remember Cash Back Offer," Yamaha is adding an extra thrill to the joy of riding.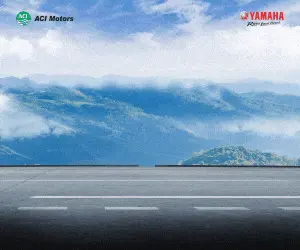 This limited-time promotion is a testament to Yamaha's commitment to delivering quality and value to its customers. So, let's rev up our engines and dive into the details of this fantastic offer.
Also Read: NEW KARNAFULLY MACHINERIERISE in Manikganj, Dhaka.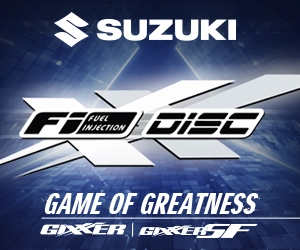 Yamaha, a brand synonymous with innovation and excellence in the world of motorcycles, has always aimed to provide its customers with the best riding experiences.
In line with this philosophy, they've introduced the "September to Remember Cash Back Offer" to celebrate this special month.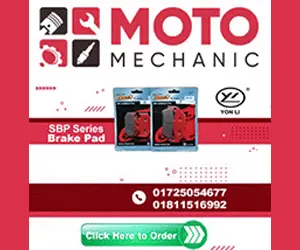 ACI Motors is the official distributor of Yamaha motorcycles in Bangladesh. Yamaha is giving an offer on the FZ-S FI V2 DD, FZ-S FI V3 ABS (BS4), FZ-S FI V3 ABS (BS6), and FZ-S FI V3 ABS Vintage Edition.
On the FZ-S FI V2 DD and FZ-S FI V3 ABS (BS6), Yamaha is giving 5,000 BDT cash back on these models. Yamaha is giving 7,500 BDT cash back on the FZ-S FI V3 ABS (BS4) edition.
The maximum cashback is 13,500 BDT on the FZ-S FI V3 ABS Vintage Edition. This offer will continue through the entire month of September 2023.
If you are interested in buying a Yamaha motorcycle, please visit your nearest Yamaha Motorcycle Showroom and enjoy the cash-back offer this monsoon. To learn more about motorcycle prices, information, and tips please visit our website. Thank you.
Published by Arif Raihan Opu
Creating a value of life isn't easy. But creating life valuable is easy. So I tried to creating value and make an impact. I like to work in a team that is cooperative and helpful. I like to share my knowledge and skills for the betterment of the company. Always find out the opportunities and use in a proper way.
You might also be interested in