Yamaha Bangladesh Announce Joyful July Cashback Offer 2023
Last updated on 22-Nov-2023 , By Arif Raihan Opu
Yamaha, the renowned motorcycle brand, has always been synonymous with quality, performance, and innovation. It has captured the hearts of motorcycle enthusiasts worldwide, including Bangladesh.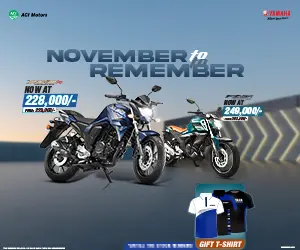 With a commitment to providing joy and excitement to its customers, Yamaha Bangladesh is launching its eagerly anticipated "Joyful July Cash Back Offer" in Bangladesh. This limited-time promotion is set to provide motorcycle enthusiasts with exciting opportunities to own Yamaha bikes while enjoying cash-back benefits.
Yamaha Bangladesh Announce Joyful July Cashback Offer 2023
The Joyful July Cashback Offer is a testament to Yamaha Bangladesh's dedication to customer satisfaction and ensuring the joy of riding. Under this promotion, customers who purchase any Yamaha motorcycle model during the month of July will have the opportunity to receive an exclusive cashback amount.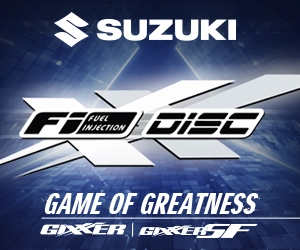 The cash back offer applies to a wide range of Yamaha motorcycles, including popular models like the FZ-S V2, FZ-S FI V3 ABS, FZ-S FI V3 ABS Vintage Edition, and FZS FI V3 ABS (BS6). This diverse selection ensures that riders with different preferences and riding styles can find the perfect Yamaha motorcycle that matches their needs.
To take advantage of the Joyful July Cashback Offer, customers simply need to visit their nearest authorized Yamaha dealership in Bangladesh and purchase a Yamaha motorcycle within the specified period. The dealership staff will guide customers through the process and ensure a smooth and hassle-free experience.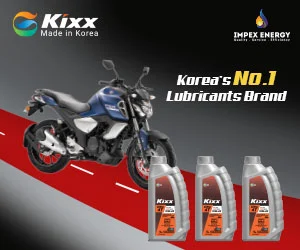 The cashback amount varies depending on the model and the specific terms of the offer. Yamaha Bangladesh aims to provide a significant cashback amount that will bring a smile to the faces of their valued customers.
Yamaha Bangladesh's Joyful July Cashback Offer is a fantastic opportunity for motorcycle enthusiasts in Bangladesh to own their dream Yamaha motorcycle while enjoying cashback benefits.
With a wide range of models available, Yamaha offers something for every rider's preference and style. Whether it's for commuting, touring, or sport riding, Yamaha motorcycles are known for their exceptional performance and reliability.
Published by Arif Raihan Opu
You might also be interested in