Yamaha Arranged Feel The Rev Event At Jamuna Future Park
Last updated on 16-Nov-2023 , By Arif Raihan Opu
Yamaha arranged a wonderful event for the bikers. Yamaha arranged "Feel The Rev" event at Jamuna Future Park.
ACI Motors Limited the official distributor of Yamaha Motorcycle in Bangladesh. Yamaha always arranged program for biker. There are many events arranged by Yamaha and YRC.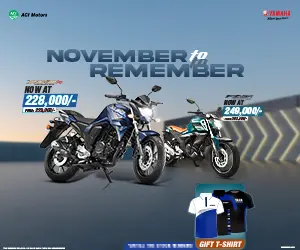 Yamaha Arranged Feel The Rev Event
Recently Yamaha arranged "Feel The Rev" event at Jamuna Future Park, Dhaka. This event was arranged for biker to give them the feel of Yamaha and their motorcycles.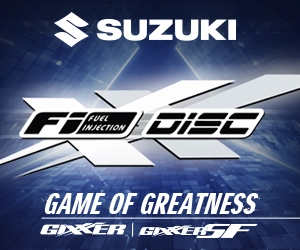 In this Yamaha shows their exclusive motorcycles model and taking pre order. Without this they test ride event for the bikers, where they can ride and feel the experience of Yamaha motorcycles.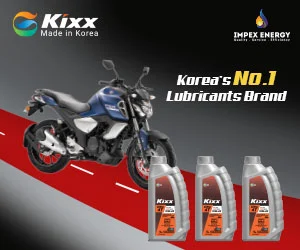 In test ride there four bikes Yamaha Saluto, FZ-X, FZ-S Fi V3 and the dream bike of bikers Yamaha R15 V4. Bikers can choose any of these four bikes to test ride.
After that there was a Gymkhana for the bikers, after test ride biker can enjoy the gymkhana. There was t-shirt gift for bikers who complete the gymkhana, there was a mega gift for biker who complete the gymkhana at the shortest time.
Yamaha lovers can pre-order biker in this event, there was cash back for them and they were also get the October winter is coming cash back offer in this event.
For more to know you can visit Yamaha Motorcycle Showroom. We hope Yamaha will arrange this kind of event outside of Dhaka. Thank you.
Published by Arif Raihan Opu
You might also be interested in