Why Doesn't Every Motorcycle Have A Center Stand?
Published On 25-Jan-2023 11:24am , By Saleh
Commonly most vehicles can stand singly on the wheels and can be parked only by idling the engine just engaging a handbrake for safety. But along with only two wheels, a motorcycle can't stay stand independently without support and the reason manufacturers feature side stands, center stands, or both for a motorcycle. Accordingly, a question arises why doesn't every motorcycle have a center stand and features only a side stand? Well, here I am Saleh, join me and let's find the reasons behind it.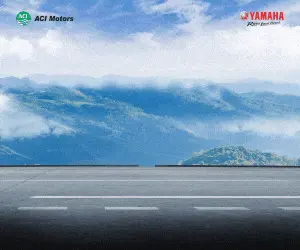 Why doesn't every motorcycle have a center stand?
Motorcycle side stands are the common part in every motorcycle or scooter, therefore, two-wheelers. Hence some of the two-wheelers also feature a center stand alongside the side stand to avail some extra benefits like checking the engine oil level, aligning and lubricating the chain, and doing aligning or repair works of the wheels, fork, or swingarm, etc. But most modern motorcycles do not have any center stand and here are the reasons we described below.
To reduce extra weight
Motorcycle center stands are quite heavier parts that are most commonly made of solid metal pipe to have strength enough to lift and hold the motorcycle standing and also to give support to the maintenance work. Therefore, center stands are made heavier which on the other side adds extra weight to a motorcycle. Thus modern motorcycle manufacturers often omit this part to reduce unnecessary weight in their motorcycles.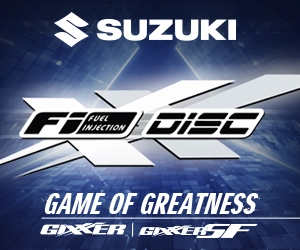 To increase ground clearance
Motorcycle center stands literally occupy precious spaces under the engine sump or the lower surface of the motorcycles. Hence putting a center stand obviously reduces the precious ground clearance of a motorcycle. Thus to increase ground clearance modern motorcycle manufacturers very commonly avoid center stands.
To minimize the production cost
Perhaps motorcycle center stands are simply a piece of reinforced and welded metal but that has a cost. Especially in high-end motorcycles fixing that part under the motorcycle and accommodating for better spacing, has an R&D and manufacturing cost. Therefore, modern manufacturers simply omit center stands for their advanced featured motorcycles and add only side stands.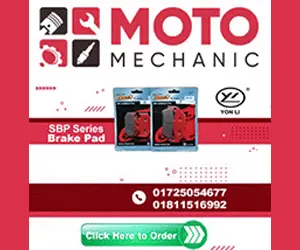 To minimize complexities
Putting a center stand in modern motorcycles and accommodating for better placement is quite a complex job. Further, it has a number of drawbacks which often figures hassle for the owner after a period. Accordingly, maintenance and services for this part including the swingarm pivot, chain, or exhaust also can be a big hassle to disassemble and re-assemble hence manufacturers intentionally avoid center stands.
Center stand doesn't eligible for heavier bikes
Commonly motorcycle center stands are featured in light-weighted motorcycles, especially in the street commuter category motorcycles. Center stands can easily pick up those motorcycles and take the motorcycle loads. But in the case of heavier motorcycles center stand is literally a bad idea because that is tough to lift up and hold the heavy motorcycles on a center stand.
Center stand requires even places to park a motorcycle
The significant drawback of the center stand of a motorcycle is that requires a perfectly flat and solid surface to lift and park the motorcycle on it. On an uneven place, center stands literally is nothing to do the job and there side stand works great whether the surface is even or uneven and no matter whether the motorcycle is light weighted or not.
Center stands are not eligible for every motorcycle
Center stands are not a good attachment to dirt bikes, adventure bikes, and even fully-faired sportbikes. It doesn't provide that much benefit but increases complexities thus those types of motorcycles never feature center stands but rather use side stands, pad doc, lift doc, etc.
So guys, now you have the reasons and have the answer why doesn't every motorcycle have a center stand? Hope you have enjoyed the discussion and are willing to join us in the next rides.
You might also be interested in