Yamaha 5th Year Anniversary Celebration At ICCB
Last updated on 08-Jun-2022 , By Arif Raihan Opu
Yamaha Bangladesh celebrates its 5th Year Anniversary of an exciting biking journey with ACI Motors. Within these 5 years, they have achieved numerous milestones, which were never been done by any Yamaha importers, or distributors.
Yamaha 5th Year Anniversary Celebration At ICCB
The 5th Year Anniversary celebration started with Mr. Subrata Ranjan Das, Executive Director of ACI Motors, inaugurated the event where motorcycle enthusiasts and customers were in attendance. Many bikers and bike enthusiasts attend this beautiful event.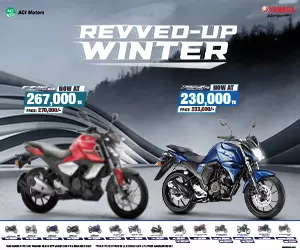 This was placed at International Convention City Bashundhara (ICCB) and they arrange a nice program for this 5th year of the anniversary. There was a cake cutting ceremony, speech from bikers, DJ show, and entertainment program.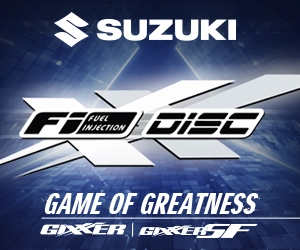 Yamaha is not just a name or brand, it's an emotion for bikers. They produce all sorts of bikes that can seriously revs a user's heart. In 2016 ACI Motors became the solo distributor of Yamaha Bike in Bangladesh market. ACI Motors starts their journey by bringing the three most popular bikes of Yamaha which is Yamaha Fazer V2, Yamaha YZF R15, and Yamaha FZS V3.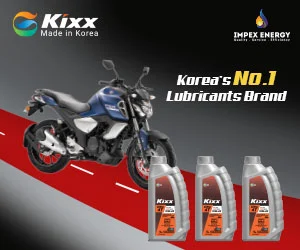 In 2018 ACI Motors signed a technical collaboration agreement with YMC and CKD (Complete knockdown) as well as the manufacturing of Yamaha Motorcycles. ACI Motors is the first company who go the manufacturing license from Yamaha motorcycle. Now this 5 years of Yamaha Motorcycles was not an easy ride but Yamaha did its best.
They arranged many events for bikers and bike enthusiasts. Like in 2017 they arranged one of the biggest programs of that Year which is Yamaha Bike Carnival. Not only bike carnival Yamaha always think about the biker lifestyle also.
So they arranged Riding Fiesta all over Bangladesh. One of the biggest riding fiestas was 2019's Cox-Bazer Riding Fiesta. So it's been a joy-full ride for the company and all the Yamaha fans.
The 5th Year Anniversary celebration is placed all over Bangladesh. We hope Yamaha will continue their journey with ACI Motors and also arrange a program for bikers and bike enthusiasts. Again congratulation on completing 5 years.
Published by Arif Raihan Opu
You might also be interested in