Wings Dhaka LTD - New Honda Center At Paltan!
Published On 18-Feb-2019 08:29am , By Ashik Mahmud
Wings BD Ltd is one of the most renowned Honda Motorcycle showrooms in Bangladesh - and on February 13, 2019, They have inaugurated their new 3S showroom Wings Dhaka Ltd at Bijaynagar, Purana Paltan, Dhaka (Source).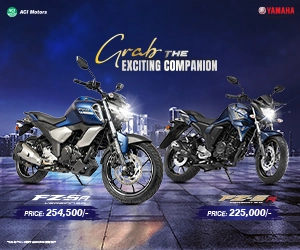 Wings Dhaka Ltd
is the newest edition in the fleet of Honda Showroom and probably the most interesting one. It is situated at the heart of the city, in Purana Paltan. It covers an area of around 3000 square feet, and also it is designed beautifully. It is inspired by flagship showrooms of various countries, and this big space is utilized perfectly for all the three functions of this 3S Center.
Wings Dhaka Ltd has a really big space for displaying all their product and managing the sales - along with the service bays and spares storage. The showroom was inaugurated by Mr. Yuichiro Ishii, Managing Director & CEO, Bangladesh HONDA Pvt Ltd, Mr. Mostafizur Rashid Bhuiyan, Chairman of Wings Dhaka Ltd & Mr. Minhajur Rashid Bhuiyan, Managing Director of Wings Dhaka Ltd.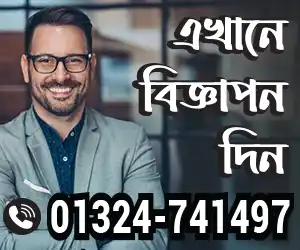 Also Read: Honda CB Shine VS Honda CB Shine SP Comparison Review
Bangladesh Honda Pvt Ltd has been really upping their game in the motorcycle market in Bangladesh for several years now. Since the launching of Honda CB Hornet 160R, they have been doing so many things that the list couldn't fit.
Bangladesh Honda Pvt Ltd has inaugurated their factory and also started manufacturing motorcycles in Bangladesh. currently they are producing 2 of their models, Honda Livo with Digital Speedometer and Honda Dream Neo in Bangladesh. And in recent time, they have reduced the price of their most popular model, Honda CB Hornet 160R. They have also arranged Programs based on the Honda CB Hornet and other models outside of Dhaka to promote the brand to the bikers and the bike lovers, and also to connect more with the people.
Wings Dhaka Ltd is BHL's 95th showroom in Bangladesh & 10th in Dhaka. This year we believe that Honda will introduce 3 more models for the Bangladesh bike lovers. Wings Dhaka Ltd is situated at 64/1 Box Culvert Road, Bijoynagar, Puran Paltan, Dhaka. The new 3 S Centre also has a creation place where bikers who will give service to their bikes can spend some time in the recreation lounge.
It is a really great journey for the Honda Family and hopefully, they will also inaugurate more showrooms like this one, with the latest and advanced features and facilities. We also hope that we will see more latest products from Honda this year.
FAQ - Frequently Ask Question:
1. Which is the latest bike of Honda In Bangladesh?
Ans- Honda Has many awesome bikes in our Bangladesh and also these bikes are so much popular for their built quality and performance. Recently they launch "The New Honda CB Shine SP" & "Honda CBR 150R ABS".
2. What is the price of Honda bike In Bangladesh?
Ans- There are many bikes and scooters of Honda In our country. The price of the bikes and scooter is different from each other. We already have an article and a page about all the Honda motorcycles and scooters price. The Article is "Honda Bike Price In BD".
3. Which is the best fuel efficiency bike from Honda?
Ans- First of all we know there are 80-160cc Honda bikes in our country. So if I say that 80cc is the best fuel efficiency bikes in Honda but on condition of looks and design the 80cc is not good enough for this modern age. So by thinking all circumstance I would say that "Honda CB Trigger" is the best fuel efficiency bikes in Honda.
Useful Article You May Like:
Read By Category:
Published by Ashik Mahmud
You might also be interested in