What is a digital number plate?
Published On 31-Jan-2023 05:38am , By Rafi Kabir
What is a digital number plate? Digital number plates, also known as electronic license plates, are a new and increasingly popular form of vehicle identification. They are designed to provide improved safety, increased visibility and enhanced tracking and monitoring capabilities for vehicle owners. Unlike traditional metal plates, these high-tech digital plates feature an electronic display that can be connected to various systems via the internet or Bluetooth. Additionally, they offer more customization options with security features like tamper-proofing and anti-theft protection. In this article, we will look at how digital number plates function, their advantages over traditional license plates and the challenges associated with their implementation.
Digital Number Plate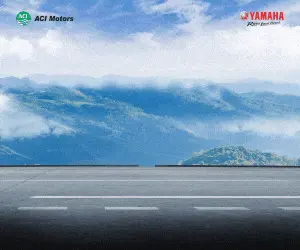 Digital number plates are a revolutionary way of tracking and managing vehicles on the roads. These plates use sophisticated technologies such as RFID (Radio Frequency Identification), cameras, and wireless communication devices to identify each vehicle and its associated data. Digital number plates are also known as Intelligent Number Plates (INPs) or Electronic Number Plates (ENPs).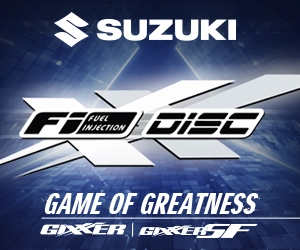 The main purpose of digital number plates is to provide an effective means of secure identification and traceability between vehicles and their owners. They make it easier to quickly identify, monitor, and control traffic by providing real-time information about the location of vehicles. This helps traffic authorities better manage roads, reduce congestion, and improve safety.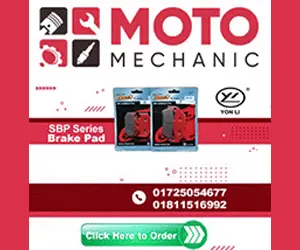 Digital number plates contain an encrypted code that contains a unique identifier for each vehicle. This identifier can be used to access databases related to the vehicle, including registration details, owner information, and even past violations. The encrypted code is then linked with other identifying information such as license plate numbers, VINs (Vehicle Identification Numbers), or RFID tags for verification purposes. All this data is stored in a central database which can be accessed by law enforcement agencies in order to track down any vehicles that may have been involved in criminal activities.
In addition to providing secure identification for vehicles, digital number plates also offer various benefits for drivers. For instance, they make it easier for drivers to pay highway tolls without having to stop at the toll booth; they eliminate the need for physical documents such as insurance cards; they enable automatic payment of parking fees; and they allow authorities to quickly detect any violations of traffic laws or regulations.
Characteristics of Digital Number Plate
Digital number plates, also known as electronic license plates, are a new technology that are replacing traditional metal or plastic license plates. These digital plates are made from durable plastic or aluminum and have a digital display that can be used to show important information about the car, such as registration numbers, vehicle tax classifications, make and model of the car, and even the owner's name. The digital plate also contains embedded RFID chips which allow it to be tracked by law enforcement officials.
The main characteristic of these plates is their ability to be updated constantly with new information. This makes them a great way to keep track of vehicles in real time and offers much more security than a traditional plate. Furthermore, they come in different sizes and shapes, making them suitable for any type of car.
In addition to the display itself, digital number plates can also feature additional components such as sensors and cameras. Sensors can provide instant notifications when an individual registers their car with the system, enabling faster response times when needed. Cameras can also be used for tracking purposes or for monitoring traffic violations like speeding or running red lights.
Another useful feature of digital number plates is their ability to connect with wireless systems using Bluetooth and other protocols. This allows authorities to check on the status of a vehicle quickly without having to physically inspect it. This could potentially save time during emergencies where having quick access to important information is essential.
Overall, digital number plates offer many advantages over traditional metal or plastic plates due to their modern features and advanced capabilities. Not only do they provide greater security by allowing police forces to monitor traffic violations in real time but they also make registering cars easier due to their wireless connectivity options.
Advantages of Digital Number Plate
Digital number plates offer a range of benefits over traditional number plates, including increased security, enhanced tracking capabilities, and improved traffic management.
The most obvious advantage of digital number plates is the added security these plates provide. The use of an encrypted code allows for the plate to be securely identified and linked to the vehicle's owner. This means that any attempts at theft or tampering with the plate are much more difficult than with regular plates. Additionally, digital number plates can be used in conjunction with immobilisers to ensure that stolen vehicles cannot be driven away.
Digital number plates also make it easier to track vehicles and their owners if they are reported missing or stolen. Using advanced tracking systems, authorities can quickly locate a vehicle's whereabouts and apprehend its owner if necessary. This technology can also be used to help police identify those driving without insurance or other legal requirements.
Furthermore, digital number plates have the potential to improve traffic management significantly by providing information on vehicle speed and location in real-time. By monitoring traffic flows, authorities can better understand where congestion is occurring and take steps to alleviate it. Digital number plates could also help reduce air pollution as vehicles are required to adhere to specified speed limits when necessary.
Finally, using digital number plates would make it easier for authorities to implement driverless cars in cities as well as better manage road safety initiatives such as seatbelt enforcement and distracted driving prevention campaigns.
Challenges in Implementation
Digital number plates, also known as electronic license plates, are becoming increasingly popular in some parts of the world. While traditional license plates are made of metal and require physical attachment to a vehicle, digital number plates are composed of an LCD screen and a secure, tamper-proof casing which securely attaches to the vehicle. Digital number plates contain all of the same information as regular license plates but with an added layer of security.
One of the primary advantages of digital number plates is their ability to be monitored remotely. This can be done through GPS technology and other wireless systems, allowing law enforcement officials to monitor vehicle movements and confirm that vehicles are being driven legally. Additionally, digital number plates have been used in some countries to help reduce fraud associated with license plate theft or counterfeiting. Digital number plates can also be programmed with relevant information such as the expiration date or any applicable fees associated with registration and parking violations which can be tracked more efficiently than using traditional methods.
Despite the potential benefits that come along with utilizing digital number plates, there remain certain challenges in their implementation. One major challenge is cost; while digital number plate systems may offer cost savings over time by helping to reduce instances of fraud or reducing costs associated with manual monitoring processes, initial investments required for implementing such systems can be expensive. In addition, some local governments have expressed concerns about privacy issues related to remote monitoring systems associated with digital number plates. Finally, there is still an element of risk associated with using digital technologies; if a system were hacked or malfunctioned, it could result in significant disruptions to vehicle registration processes or even lead to dangerous road conditions due to incorrect information being displayed on license plates.
Conclusion
In conclusion, digital number plates are a revolutionary new way of tracking and managing vehicles. They offer a range of advantages, including enhanced security, improved accuracy and speed in identifying vehicles, lower administrative costs, and easier integration with other systems. However, the successful implementation of these plates requires careful consideration of the challenges involved in terms of cost, infrastructure, compatibility and privacy. With the right approach and appropriate investments in resources and technology, digital number plates can be an effective tool for improving vehicle management and safety.
I am Rafi. I always work with my hard and soul. I always try to keep up with the hopes of my superior.
You might also be interested in