Walton Xplore 140 Ownership Review By Rana
Published On 26-Dec-2012 07:08am , By Shuvo
Hello to all BikeBD readers. My Name is Ramzan Mia Rana & i am going to discuss about my Walton Xplore 140 Ownership Review (Source). I am from Gazipur. This is my first post in BikeBD. So please forgive me for any mistakes i may have made.
Walton Xplore 140 Ownership Review By Rana

The bike that i own is the new walton Xplore 140 cc. This is the first bike that i own.It is a very good bike. I bought it to allow me to travel from my to my home easily and also to fulfill the passion my riding bikes.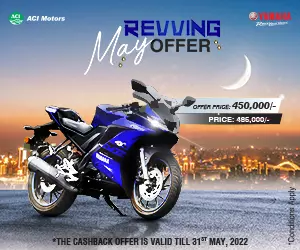 Since childhood i wanted to ride bikes as my father also did the same and i enjoyed the feeling of air rushing on to my face with such speed.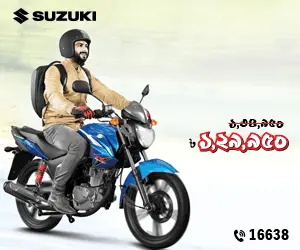 Now buying the first bike is always hard, as i have no one to direct me toward the right type of bike for me. I always wanted a big bike,meaning a fast and powerful bike.
So i thought of buying a pulsar or Hero Honda Hunk, but at that moment i did not have much money on the hands and then a cousin of mine told me about the walton series of bikes.
These bikes are made in Bangladesh so the price of Walton is pretty low compared to all the other imported indian bikes and also the engine level is near as same as them.
So i decided to try one out. My friend had one Fusion 110 cc and i decided to give it a try and what to say. I loved it from the moment i rode it. Then i decided to get one for myself only with a little more power.
The Walton Xplore 140cc is a beast of a bike. With it's 138cc engine and 5 gear speed system it is a fine bike within the price category.The ride is an awesomely smooth piece of machine.
It is always necessary to know the bike inside out for the rider so i essentially looked into the engine's service and heating and everything and then went towards buying the bike.
I bought the bike about 6 months ago. In these six months i have come to know this bike very intimately.For the benefit of all the readers of BikeBD i will now write about all that i have come to know about this bike.
The engine is a 138 cc Staten engine with e3 tech. The meaning of the e3 is unclear to me . This has a great start-up procedure,Both electric and kick start are there,but also a remote control start too,which is unique.
The Size of the engine block is also unique as 140 cc bikes are not very common in the normal bike circuit.The Engine is air cooled .The speed to power ratio is nice as i have gone 0-60 in 7 seconds flat.
Now it maybe my driving style or something but there is one major flaw that i have found in the bike is that it heats up pretty fast. And when i say fast i really mean pretty fast. But later i saw it was because i was not shifting gears and causing the bike to ride on a high rev on a low gear.
The tires of the bike are fine . They are grained to stick to the and also the front tire maybe a tubeless which is a plus for me. But this is only hearsay as my tires have not been punctured up-to now.
The tires are big and sturdy compared to other bikes and may have been specifically created for Bangladeshi roads. Stylish lighwet Alloy wheels give a nice look.
The Speed shift system,or the gear system is fine and so so at the same time. The response time of the shift is a bit late and may require further work on either my end or the companies. the five speed system allows a fast and nice transition form.
the finest aspect of the bike is the dual disk brake system that allow for a screeching halt, though it would lead to a toppling scenario but in times of need this maybe better than an accident.
This bike sports both a front and a rear wheel disk mounted breaks. This is also a new fashion statement as the famous Yamaha series also does not have dual disk brakes Except Yamaha R15 V.2.
The fuel takes up a lot of space and though holds 17 liters of oil does not make a comfortable ride. Only due to the cause that the backseat while riding allows for a lumber support of the backbone may redeem the bike in a riders perspective.
This bike has a normal mileage of 35-38 kmpl. This is the riding condition of the first 2500 miles as my bike has not yet crossed the 2500 miles marker.
On my bike i use visco synth engine oil to keep the bike cool and operational. My highest speed is 100 KMPH.
Ultimately the cause of sharing these matters to the community is that i may have suffered times for myself for not having a good advice.
So i want to advice you on the matter. So that's all from me about Walton Xplore 140 Ownership Review & it will help my experience if the riders comment about my bike & biking.
Written By: Ramjan Mia Rana
You can send us your ownership review too. Share your experience and moments with your bike via our blog. You can write in Bengali or or, both. Click here for a guideline on how you should write you ownership review and then send your ownership review to articles.bikebd@gmail.com.
FAQ - Frequently Ask Question:
1. Which year did Walton enter in the electronics business?
Ans- In 1977 Walton enter in the electronics business.
2. In which year Walton achieve The Golden Globe Award?
Ans- In 2015 they achieve The Golden Globe Award.
3. How many bikes currently Walton manufactured?
Ans- About 7 type bikes Walton currently manufacturing.
Useful Article You May Like:
Read By Category:
You might also be interested in