Walton Leo Ownership Review By Wasif
Published On 14-Dec-2013 11:13am , By Shuvo
Walton Leo Ownership Review By Wasif
For the best part of my life I will never forget 22nd April 2011, the day when I bought my first bike Walton LEO. Yes it may have a 86cc engine and then it may only cost 62,000 BDT back then but for me it meant the world to me. Because all the money I spend behind it was mine, not a single penny was taken from my parents. Today I will talk about my first bike, Walton LEO.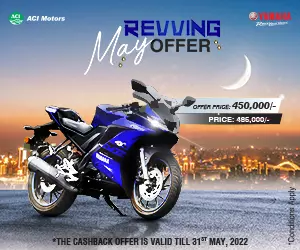 Why LEO ?
Back then I just entered university and apart from study I used to do private tution so to go from home from university and to go to students house which included a daily ride of 25 km I thought oif buying a bike which won't cost me more than 75 K and also will give me back at least 50-55 kmpl in fuel. So pump all the money in the bag and away you go. Other then Walton I had Honda CD 80 as an option but it cost over 1 lac and I didn't like the style of Singer 80cc bike.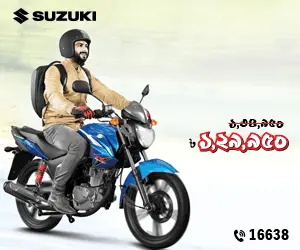 ENGINE :
It has a 86cc engine which pumps out near about 6 BHP and 5.7 NM of Torque, it has a 4 speed gear box which to be honest was very smooth relative to other bikes at that time per Honda CD 80. The bike weigh only 88 kg so the power to weight ratio of this bike was good. The engine was Ceramic coated which helps to disperse heat quickly and help to increase engine reliability. It has a CDI ignition system.
STYLE :
Leo looks a bit like Hero Honda Splendor, but I think among all the 80cc bikes that are currently in Bangladesh this is the best looking, it is designed well and I think the quality of the colour of the bike is great. I like the instrument panel which has a speedometer and a REV counter + a mobile phone indicator. There is also an indicator which shows GEAR number. The seats are a bit small but again e have to remember that it is a 80cc bike. The switch gears are good, and most important thing about the bike that it has a ELECTRIC START. It too comes with a DC electrical system rather than a AC system.
RIDE :
Hands on heart the bike is smooth, there is a little bit vibration once you cross 70 km/h but that it too small to catch for many. The rear suspension was good but I think that they could have worked a bit better on the front suspension. It had alloy wheel as standard. Yes thin tyre but I think even with that it used to corner well, I never faced any problem in the wet as well. The bike had DRUM brake both front and rear which I think were good enough for this bike but I would hope that in the future they will bring something out with a disc brake. Seating position is upright, this is not a bike for people who are bit tall. The best thing about this bike is because it is small and light you face no trouble at all to ride in heavy traffic, once I was caught up in a dreadlock and with the help of 2 other people I managed to lift my bike and cross it over the road divider and ride back home.
PERFORMANCE :
Definitely it is silly to talk about performance about this bike but I am going to. SPEED??? Yes the top speed I picked up on it was 90 km/h my having my chest against the fuel tank and on a 1.3 km open road with no one to stop me. It had very good acceleration. With a pillion I managed to do nearly 75 km/h on Airport Road.
MILEAGE :
It had a 9 litre fuel tank with 1.5 litre reserve, though Walton claim that you can get around 75 kmpl, I used to get round about 55-60 km/l of fuel in Dhaka city, but mileage can vary from rider to rider as it depends a lot on how you ride and how much care you take of your bike. I ran the bike with PETROL which you must all do, sadly never took the bike on highway ride.
MAINTANECE :
Due to this bike been a sibling of Chinese bike I used take proper care of it. I used to service the bike at ever 1500 km interval. I used Mobile 4T 20W- 50 engine oil for this bike as it was recommended and changed the oil at every 1000 km interval, but one thing I want to say that do not pour 1 litre of engine oil in the bike, this bike has a engine oil capacity of only 0.8 litre, over filling with engine oil may cause less performance.
CONCLUSION :
I loved this bike, though now I ride a Hero Honda Glamour which I adore but somewhere in my heart there will be always a place for ROADRUNNER, yes that was the name I used to call him. I rode 8000 km on it for 9 months and other then two time had problem some wiring issue there were no mechanical or technical problem with the bike. To this day I don't know where it is or even how is the 2nd owner taken care of, but I started learning bikes with this, spend a wonderful time with it. It was a happy little bike.
CURRENT PRICE OF THE BIKE FROM WALTON SHOWROOM: 79,000 BDT COLOUR: RED or BLUE.
| | |
| --- | --- |
| Engine Type | Single Cylinder, 4-Stroke, Air-Cooling |
| Ignition System | CDI (Spark) |
| Engine Displacement | 86cc |
| Battery Voltage | 12V |
| Starting Method | Electric & Kick start |
| Transmission | 4 Speed Constant Mesh |
| Dimension (LxWxH) | 1870 X 740 X 1030 |
| Wheel Base (mm) | 1230 |
| Fuel Tank | 9L |
| Braking Method(F/R) | Mechanical Drum/Mechanical Drum |
| Dead Weight | 88Kg |
| Rated Power (kw/r/min) | 4.4/8000 |
| Rated Torque (Nm/rpm) | 5.7/6000 |
| Clutch | Wet-type, Multi-Disk |
| Wheel | Alloy Wheel |
| Tyre Size (F/R) | 2.50-18 / 2.75-18 |
| Chassis | Back Bone Type Sheet Based Chassis |
Warranty Information:
| | |
| --- | --- |
| Engine | 2 Year or 20000kms |
| Spare Parts | 1 Year or 10000kms |
| Free / After Sales Service | 1 Year |
All plastic, rubber, electric & electronics parts & hardware items like bulb,battery, fuse, plug, head light, signal light, wiring, all types of cable, remote,clock, brake, flasher, ignition coil, CDI, horn, rectifier, gear display meter,RPM meter and so on. You can send us your motorcycle ownership review too. Share your experience and moments with your bike via our blog. You can write in Bengali or English or, both. Click here for a guideline on how you should write you ownership review and then send your ownership review to articles.bikebd@gmail.com
You might also be interested in