How To Save Fuel On Long Motorcycle Rides?
Published On 07-Sep-2023 09:03am , By Saleh
In third-world countries like Bangladesh, our life is getting much more complicated day by day and everything is getting expensive as well. Hence fuel price hikes also are cutting off the comfort level of middle-earning people. So even seriously enthusiastic motor travelers also seek ways of saving fuel on his/her long motorcycle rides. So here I am Saleh came here with how to save fuel on long motorcycle rides, let's head in.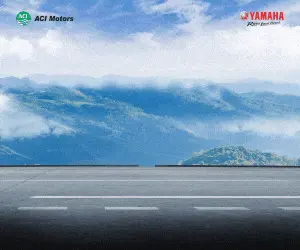 How To Save Fuel On Long Motorcycle Rides?
You know, traveling by motorcycle is a widely popular outdoor activity around the world and it also has become the same in Bangladesh as the motorcycling culture is increasing here so fast. Meaningfully, in third-world countries like us, we are literally struggling very badly due to the price hike of every livelihood material. And that is multiplied on the luxury items hence recreational activities like motor traveling also not out of that curse.
So motor enthusiasts and motor travelers are getting crazy about finding cost-cutting solutions in every corner. And here a significant part, fuel cost needs to be reshaped within the tight budget of total traveling cost. Relatively, here we have some tips on how to save fuel on long motorcycle rides. We expect those simple tips may help you to save more fuel on your motorcycle rides and make your travel within the budget, so here are those.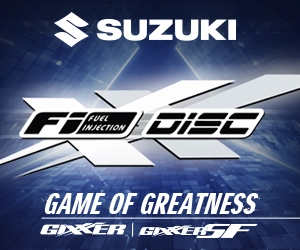 Keep The Motorcycle Well-Maintained
This is the master key to minimizing motorcycle fuel consumption not even on long motorcycle rides but also impacts very significantly on daily short rides. Hence before a long motorcycle trip, one should be very serious caring about cleaning the air filter and spark plug and adjusting the fuel supply system. Secondly, the wheels and drive chain should have to be properly aligned and adjusted; thus ensuring the smooth operation of the motorcycle one can gain a significant level of fuel economy.
Reduce Overall Weight
When you are preparing for a long motorcycle trip then you should pack light as much as possible. Going as light as you can while making a long motorcycle trip is the key tip to staying comfortable on the entire trip and that also minimizes fuel consumption indirectly by not giving much pressure on the motorcycle engine.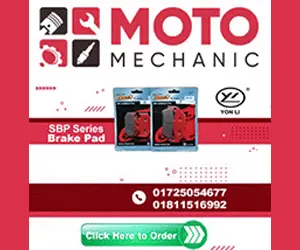 Ride At A Moderate Speed
In long motorcycle rides, a rider should maintain to ride at a moderate speed to reduce fuel consumption. Pushing the motorcycle hard and twisting the throttle roughly dramatically increases the fuel consumption of a motorcycle. Hence riding at a moderate speed limit and cruising at a constant speed significantly increases the fuel economy.
Stop The Engine While In The Idle Traffic
When you entered the city traffic or need to stay idle in the signals even on the highway always stop the engine to avoid unnecessary fuel burn. It saves a lot of fuel and stopping the engine it gets stress-free for a certain time. Thus one can save fuel on a long motorcycle trip.
Avoid Unnecessary Clutch Application
Some rider often tends to ride by engaging half clutch and revs roughly. It literally ruins the clutch assembly and significantly increases fuel consumption. Therefore, in the long motorcycle tips, this bad habit should be avoided very strictly. Further avoiding unnecessary clutch application also can save an amount of fuel for sure. So, one should have to be careful of that bad practice.
Try To Travel By A Mid-Capacity Motorcycle
A bigger-capacity motorcycle simply sips more fuel than a smaller-size motorcycle. Hence for traveling it doesn't necessary to have a larger size motorcycle. Therefore, one should travel with a moderate size motorcycle thus he/she can save a huge amount of fuel during the entire motorcycle trip.
Get Fuel From The Good Fuel Stations
Lastly, one should always try to reach a good fuel station to ensure to get quality fuel in the right volume. It significantly increases fuel economy and ensures the smoother performance of a motorcycle engine. Thus it saves from both sides
So rider, you can follow our tips on how to save fuel on long motorcycle rides. Therefore, we expect you may save a lot of fuel on your next motorcycle trip and keep your trip within your budget. Hence keep rolling, thanks, everyone.
You might also be interested in