TVS Apache RTR 160 4V Super Price Offer By TVS Bangladesh
Published On 13-Aug-2023 11:53am , By Arif Raihan Opu
The thrill of the open road, the wind in your hair, and the power beneath your fingertips—these are the sensations that every motorcycle enthusiast craves. TVS Bangladesh understands this desire like no other, and they have unleashed a game-changing offer that is set to ignite the roads of the nation.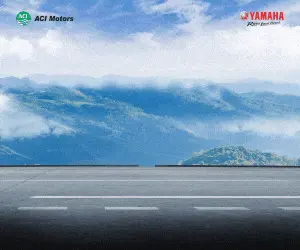 Introducing the TVS Apache RTR 160 4V Super Price Offer—a deal that promises to redefine the way we perceive power, performance, and affordability in the world of motorcycles.
TVS Apache RTR 160 4V DD ABS - BDT 234,990 (Red & Blue)
TVS Apache RTR 160 4V SD - BDT 197,990 (Red & Blue)
TVS Apache RTR DD ABS - BDT 194,990 (Red & Blue)
TVS Apache RTR 160 SD - BDT 189,990 (Red & Blue)
The TVS Apache series has been a symbol of relentless power and precision engineering, and the RTR 160 4V Super continues this legacy with a bold and aggressive design that demands attention. With its sharp lines, muscular stance, and dynamic graphics, this bike stands as a testament to TVS's commitment to innovation and style.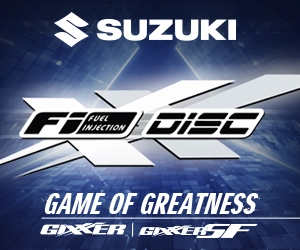 Also Read: M/S Bacchu Motors in Madaripur, Dhaka.
What sets the TVS Apache RTR 160 4V Super apart is its groundbreaking price offer. TVS Bangladesh has redefined the limits of affordability, making the dream of owning a powerful and thrilling motorcycle a reality for a wider range of enthusiasts. The Super Price Offer introduces an unprecedented level of accessibility without compromising on the quality and performance that TVS is renowned for.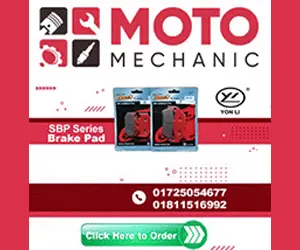 With this offer, customers also get a raincoat and helmet as free gifts. So hurry up and get your desired Apache RTR 4V. To buy or learn more, please visit the TVS Motorcycle Showroom in your area.
This offer is more than just a price tag; it's a gateway to a world of endless adventures and a connection between rider and machine that transcends the ordinary. With the Super Price Offer, TVS Bangladesh is inviting riders to break free from convention and embrace the extraordinary. Thank you.
Published by Arif Raihan Opu
Creating a value of life isn't easy. But creating life valuable is easy. So I tried to creating value and make an impact. I like to work in a team that is cooperative and helpful. I like to share my knowledge and skills for the betterment of the company. Always find out the opportunities and use in a proper way.
You might also be interested in