Uttara Motors Decreases 3 Bajaj Motorcycle Price in Bangladesh Including Bajaj Pulsar 150
Published On 15-Sep-2017 11:34am , By Saleh
Uttara Motors Decreases 3 Bajaj Motorcycle Price in Bangladesh. One of the bike among the reduction is Bajaj Pulsar 150 DTSi. This new Bajaj Motorcycle Price in Bangladesh will be valid from today and any Bajaj lovers can buy these motorcycles across all authorized dealers point in Bangladesh.
The price reduction came only for 3 motorcycles, which includes Bajaj Platina, one of the most popular 100 cc motorcycle in the rural area. Bajaj Pulsar 150 DTSi which is the most sold 150cc motorcycle in Bangladesh & Bajaj V15 a motorcycle which was made from metal which was scrapped from INS Vikrant.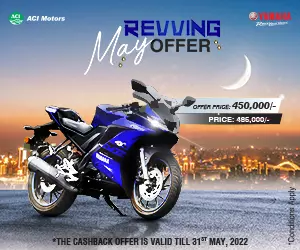 | | | |
| --- | --- | --- |
| Model Name | Previous Price | Current Price |
| | 177,500 | 172,500 |
| | 167,500 | 159,500 |
| | 117,500 | 112,500 |
| | | |
Bajaj have around 250 3S center in the country with over 200 authorized service & spares dealers. Bajaj has the most market share currently in Bangladesh in the two wheeler segments. Bajaj Pulsar 150 is the most popular 150cc motorcycle in Bangladesh, it is also the most sold motorcycle in this segment.
Currently generation of Bajaj Pulsar 150 has a 150cc engine which is BS IV compliance & it pumps out 13.8 BHP @ 8000 RPM & 13.4 NM of Torque @ 6000 RPM. The bike also has AHO facility. These days the bike comes with tubeless tyres and 5 step engine mapping in CDI for better fuel efficiency.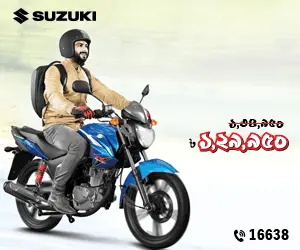 Bajaj V15 comes with a 150cc engine & this bike is made more for a commuting at low speed rather then riding at high speed. The bike is made from the scrap metal of INS Vikrant, a war ship which helped us during the 1971 war to fight against Pakistan. The bike has a very hard engine noise and 120 rear section tyre.
Bajaj Platina 100 ES is known to be one of the most fuel efficient 100 cc motorcycle in Bangladesh. It is very popular in rural area. In many places of Bangladesh it is use as a motorcycle taxi where they carry people & goods from one place to another where roads are very bad. It has a very long seat and comfortable suspension 5 step adjustable rear suspensions to ride on bad roads.
Uttara Motors Decreases 3 Bajaj Motorcycle Price in Bangladesh came out as surprise to us, now there remains more questions then answers. Will other motorycle companies follow the step & reduce the price of their motorcycles ? Will Bajaj also reduce the price of all their models in future ? & final question of all when will Bajaj NS160 come in Bangladesh? Keep an eye on our website to see if any other motorcycle company reduce the price of their motorcycles.
You might also be interested in