Upcoming Products Of Rasel Industries LTD : 2016
Published On 25-Jan-2016 07:15am , By Shuvo
Back in 2014 Rasel Industries showcased LIFAN KP150 which many thought will be another cheap CHINESE product but we have seen that it has more to offer to us than just a CHINESE bikes, we have tested the bike for 30,000 km then in 2015 they showcases Lifan KPR150, which took the market by some surprise, went on to sell as the most affordable sports bike in the market and in the year 2016 they are focusing on some new products for the market of Bangladesh.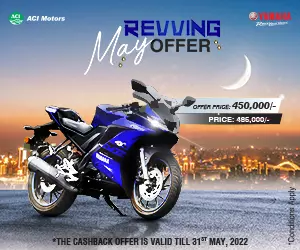 LIFAN KP150 ( cooled)
Expected date: February
Expected Price: 1.68,000 – 1,78,000 BDT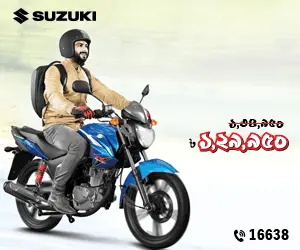 Lifan KP150 cooled will be a blend of Lifan KP150 & Lifan KPR150! The bike will have near about the same chassis & design of Lifan KP150 but will share the engine, transmission and electrical system from Lifan KPR150. Overall it will be a naked version of Lifan KPR150.
Hence the bike will weigh less and with less weight and more power it is expected to have a better top speed and mileage then that of KPR150. The headlight and design will be that of Lifan KP150. The engines will still pumps out 14.8 BHP of power. The bike will have 110 rear tyre, cooling system & 6 speed transmission.
LIFAN KPmini 150
Expected date: February.
Expected Price: 1,55,000 – 1,65,000 BDT
It will be a pocket bike like Lifan RBX which they showcased in many TEST RIDE events across Dhaka city. The bike is more aggressive looking then that of RBX and with Lifan's Kp150 engines under its belly it will be more powerful and fuel efficient then its entire lineup. One of the best thing about the bike that it will come with inverted front suspension and duel disc brake.
The bike's engine will deliver 12.8 BHP & 12 NM of Torque, details about the suspension and tyre size are not still revealed from Rasel Industries but according to them it will be one of the fastest pocket rocket bike in the market.

LIFAN Pony 100
Expected Date: February
Expected Price: 100,000 – 1,15,000 BDT
It will be another pocket bike from Lifan but this time the bike will carry a 100cc engine for more fuel efficiency, both the tyres will be of 120 size for better grip on the . For better braking & stability the bike will feature duel disc brake and a 7.7 BHP powered air cooled engine. According to Lifan the bike will feature a fuel efficiency of 70 km/L under test condition.
LIFAN KPR150 EFI
Expected date: End of 2016
Expected price: 2,30,000- 2,40,000
Lifan KPR has become one of the most popular sports bike in recent times, with over 220 bikes sold around in 9 months and Rasel Industries Ltd are targeting more bikes to be sold in this year. The EFI version of KPR will have better electronics and the fuel flow will be now controlled electronically hence will increase the fuel efficiency and will bring more smoothness to the bike.
Motocross Fighter
Expected date: February- March
Expected Price: 1,90,000 – 2,00,000 BDT
It is great news that they will bring a dirt bike in Bangladesh, currently the name of the brand is Motocross not Lifan and the dirt bike will be called FIGHTER! The bike will feature a 150cc air cooled engine which will give away around 11 BHP & 11.5 NM of torque, the bike will be a complete off roader. Looking at their facebook pages we can see that the bike will be a complete off roader, with large wheels, grippy tyres, front mud guard very high for more suspension free play & most of all the bike might feature duel headlight.
It is also believed that they will bring two types of Dirt bike, we are still not sure what engine the other bike will have but it is set to believe that it might be a 125cc engine to lower down the cost.
Victor R Café Racer
Expected Date: Mid of 2016
Expected Price: 100,000 – 110,000 BDT
Just as I was putting this article together new news evolve on their facebook page that they also will bring a café racer in Bangladesh, which will be a 100cc classis bike with spoke wheels and drum brake, if you see the bike for the first time you will get the impression that this is a bike from 1960's not for this generation but the technology of the bike are modern & the engine will be fuel efficient.
It's nice to see that Rasel Industries are bringing some good quality Chinese bikes in the market, as some importers bought very bad quality Chinese bikes and most of them shut down their business within 3-4 years, some examples are CZ moto, Frantic Motors and Yume Japan, most of them used to bring clone bikes from China of R15 V2 or CBR150R and due to bad service from their bikes and bad service centre all of them shut down.
Many people say that LIFAN is a non-brand , well for them I say why don't you just GOOGLE or search about the company in WIKIPEDIA, but first of all do let know the definition of the word BRAND from Oxford Dictionary.
You might also be interested in