Runner Motorcycle Eid Ul Fitr 2023 Cashback Offer
Last updated on 25-Nov-2023 , By Arif Raihan Opu
Runner Motorcycle Eid Ul Fitr 2023
Eid ul Fitr is one of the biggest festivals celebrated by Muslims all over the world, including Bangladesh. During this time, people celebrate with their families and loved ones, exchange gifts, and indulge in delicious food. It is also a time when many people purchase new items, including motorcycles, to commute to their workplaces and travel to their hometowns.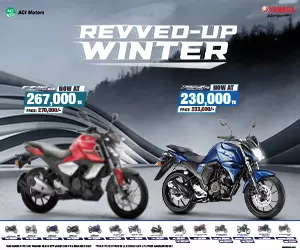 To celebrate the occasion of Eid Ul Fitr, Runner Automobiles Limited, one of the leading motorcycle manufacturers in Bangladesh, has announced a discount offer of 34,000 BDT on their motorcycles. This offer has created a lot of buzz among motorcycle enthusiasts in the country.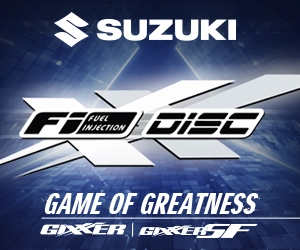 Runner Automobiles Limited is a Bangladeshi company that has been manufacturing motorcycles since 2000. Over the years, the company has gained a reputation for producing high-quality motorcycles that are affordable and reliable. The company currently offers a range of naked street sports motorcycles, including scooters and commuter bikes.
The Eid Ul Fitr discount offer from Runner Automobiles Limited is applicable to all of their motorcycles, and customers can avail of it by visiting their nearest Runner Motorcycle showroom. The offer is valid from the 1st of Ramadan until the last day of Eid Ul Fitr, which is a significant period for Muslims in Bangladesh.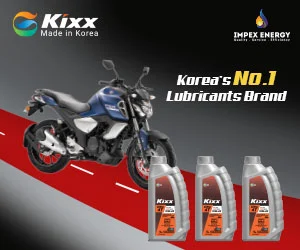 The discount offer of 34,000 BDT is significant and can make a big difference for customers who are looking to purchase a new motorcycle. This discount can help customers save a significant amount of money, which can be used for other expenses during Eid ul Fitr. Additionally, the offer is available on all of Runner Automobiles Limited's motorcycles, making it accessible to a broader range of customers.
Runner Motorcycles is also providing customers with 24 month installment options with this offer.Now customers can buy with loan facilities at 1% interest.
Runner is also providing a 6-year warranty, 9 free services, and 1-lakh BDT of insurance coverage. You can avail of all this from the Runner authorized showroom in your area.
Runner Automobiles Limited's Eid Ul Fitr discount offer is a testament to their commitment to providing high-quality motorcycles at affordable prices. It also shows their dedication to celebrating the cultural and religious festivals of Bangladesh, which is something that their customers appreciate.
In conclusion, the Eid Ul Fitr discount offer of 34000 BDT on Runner Automobiles Limited's motorcycles is a great opportunity for customers in Bangladesh. It provides an excellent chance to purchase high-quality motorcycles at a more affordable price, which is a significant advantage during the festival season. The offer is valid for a limited time, so interested customers should take advantage of it as soon as possible.
Published by Arif Raihan Opu
You might also be interested in