Apollo Alpha S1 Tyre Review - Grip, Control And Durability
Published On 11-Jul-2023 09:22am , By Arif Raihan Opu
Tires are a crucial component of any vehicle, ensuring safety, comfort, and performance on the road. In this article, we will explore the Apollo Alpha S1 tyre and its performance during an on-road test conducted in Bangladesh. Known for its reputation in the tire industry, Apollo Tyre has aimed to provide a high-quality product with the Alpha S1, designed to deliver a balanced driving experience.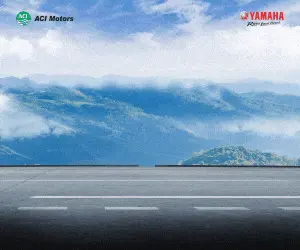 To assess the performance of the Apollo Alpha S1 tires in real-world conditions, a comprehensive road test was conducted in various locations across Bangladesh. The objective was to evaluate the tyre's performance in terms of grip, handling, comfort, and durability, as these factors are vital for drivers in this region.
One of the standout features of the Apollo Alpha S1 tires is their impressive grip on both wet and dry surfaces. The tire's innovative tread design, combined with its unique rubber compound, ensures excellent traction and stability.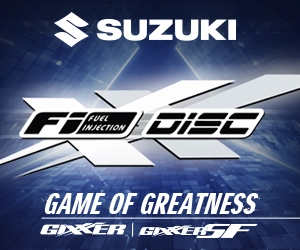 During the road test, the tires demonstrated exceptional grip, allowing the vehicle to maintain control even on challenging road surfaces. The handling was precise and responsive, providing the driver with confidence while maneuvering through corners and tight spaces.
Another noteworthy aspect of the Apollo Alpha S1 tyres is its ability to deliver a comfortable ride. The tire's advanced construction and optimized tread pattern help to absorb road imperfections, resulting in reduced vibrations and a smoother driving experience.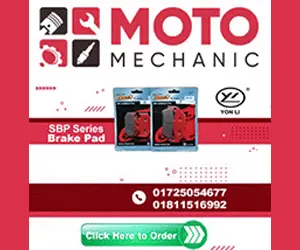 Even on rough roads, the tires provided a cushioning effect, ensuring a comfortable ride for both the driver and passengers. Additionally, the low rolling resistance of the Alpha S1 tires contributed to a quieter drive, minimizing road noise and enhancing overall comfort.
The road test also evaluated the durability and longevity of the Apollo Alpha S1 tires. Bangladesh's diverse road conditions, including potholes and uneven surfaces, pose challenges to tire longevity.
However, the Apollo Alpha S1 tires exhibited excellent durability, with no signs of premature wear or damage during the test period.
The robust construction and high-quality materials used in manufacturing these tires are evident in their ability to withstand tough road conditions, making them a reliable choice for drivers in Bangladesh.
Based on the on-road test conducted in Bangladesh, the Apollo Alpha S1 tires have proven to be an exceptional choice for drivers seeking a balance between performance, comfort, and durability.
With their outstanding grip, precise handling, and ability to absorb road imperfections, these tires ensure a safe and enjoyable driving experience. Moreover, the Alpha S1 tires demonstrate impressive durability, making them a reliable option for the challenging road conditions commonly found in Bangladesh.
If you are a driver in Bangladesh looking for reliable and high-performing tires, the Apollo Alpha S1 should be a top consideration. With their exceptional grip, comfort, and durability, these tires are well-suited for both city commuting and long-distance travel, providing peace of mind and an enhanced driving experience.
Published by Arif Raihan Opu
Creating a value of life isn't easy. But creating life valuable is easy. So I tried to creating value and make an impact. I like to work in a team that is cooperative and helpful. I like to share my knowledge and skills for the betterment of the company. Always find out the opportunities and use in a proper way.
You might also be interested in