Types of Motorcycle Handlebars and Descriptions, 2020
Published On 15-Nov-2017 02:10pm , By Saleh
All the motorcycle companies give handlebar with the bike which we call as stock handlebar. But the stock handle bars can't satisfy the users in several cases as all individual human beings have different perspective and taste. So today we will discuss on the types of motorcycle handlebars so we can know about the existing types and also can compare our needs with the characteristics of the types.
This will help us to choose our desired handlebar also if we are not satisfied with the stock handlebar. Now let's check out the handlebar types and the characteristics they bear.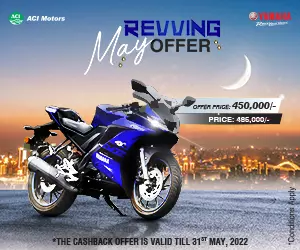 At first let us be sure about what is a stock handlebar. As we have said before the handlebar which is situated in the bike when you buy it from the company or dealer is called the stock handlebar and it can be of any type of handlebar.
Stock handlebar is just a term to name the given handlebar and not a name of type. Now we will directly go through the types of handlebar and will help you guys having clarified conceptions on them.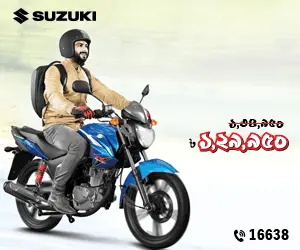 Types of Motorcycle Handlebars – Beach Bars
This handlebar is very much similar to the handlebars of cruiser bikes as it slopes back towards the rider to help the rider gather great comfortable experiences.


Types of Motorcycle Handlebars – Clip-Ons
This is a well-known type of handlebar which is mainly being used in sports bikes. In this type of handlebar there are two particular short handles are attached directly to the fork tubes.
This type of handlebar is easy to adjust or we can say it adjustable handlebar type. The attached part can be situated upwards or downwards from the triple tree. Though we have said that it's an adjustable handlebar but it can be fixed and non-adjustable also.


Types of Motorcycle Handlebars – Clubman Bars
This type of handlebar is very much common on the café racer type bike which is also a very famous bike segment in our country. They get attached to the triple tree and also are angled backwards to deliver the rider a more powerful riding position.


Types of Motorcycle Handlebars – Cruiser Handlebars
Generally, this type of handlebar is long and also slopes towards the backside of the motorcycle for giving the rider opportunity to sit upright.
Types of Motorcycle Handlebars – Drag Bars
It just reflects the name it bears as it almost straight across for creating a forward leaning with aerodynamic seating position. This type of handlebar creates a great amount of confidence for speeding up and also controls the bike even up to the mark.


Types of Motorcycle Handlebars – Motocross Bars
This type of handlebar is being used in the motocross and off-road motorcycles. There are tubular bars along with a cross-brace to prevent torsion or over twisting. This type of handlebar can be found also on supermoto and streetfighter bikes. Dual-sports bike is another segment which uses this type of handlebar on several models.


Types of Motorcycle Handlebars – Z Bar
This is a sharply angled handlebar with long or short direct rise aspects. These are also sharply angled towards upside from the mounting points and also sharply angled to the hand grip with control area.


Types of Motorcycle Handlebars – Ape-Hangers
This Ape-Hanger handlebar consist such excessive height that the rider has to reach up to them. Mainly this type of handlebars can be found in Chopper motorcycles.
The handlebar is situated for the need of style more than comfort or security. Ape-Hangers type of Handlebar may cause numbness in the hands. But interesting information about this type is some jurisdictions made some rules or regulations on the maximum height or limited height or ape-hangers for safety issues.


Types of Motorcycle Handlebars – Buckhorn Handlebars
It can be called a categorized version of ape-hanger. But the differences are its shorter and more curvy than the ape-hanger version. In many places they are called as "Mini-Apes". For easy and famous example of this type will be the handlebars used on the very popular Ghost Rider's Hell Bike from the movie named Ghost Rider which was published on 2007.
Handlebars are mainly made of metal tubing, alloys of aluminum or steel which are plated with chrome and also carbon fiber and titanium. There may be holes in the handlebars for positioning the control cables such as throttle, clutch and brake. There are various sizes of handlebars exist in the market.
Mainly we change or choose handle bars for many reasons such as great appearance, good comfort, raising confidence, easier control, no back pain and matching up with the bike and the system of the body. So hope you guys will have great concepts on the types of motorcycle handlebars which will help you guys to match your needs and choose the best type of handlebars for yourself.
You might also be interested in