Two Affordable 150cc Motorcycle Missed Popularity
Published On 30-Jun-2018 06:27am , By Ashik Mahmud
Bangladesh is the progressive market of motorcycle where 150cc motorcycle is too much popular. People often here search for economic motorcycles for daily commuting. Accordingly available companies update their product line coping with the market trend. So in competition some motorcycle model stay behind even coming with nice features. Hence we are herewith Two Affordable 150cc Motorcycle Which Missed Market Popularity. Let's try to focus on those motorcycles and the reasons.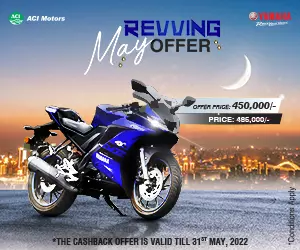 Two Affordable 150cc Motorcycle
Here we are in the discussion of two affordable 150cc motorcycle which missed market popularity. From the first word you may have gotten the idea the motorcycles already are featured with a least feature that is both are budget friendly. Hence we crafted the attribution "Affordable".
Secondly both the motorcycle is duly featured where those comes with some good & attractive features. Hence both the motorcycle comes from renowned stable whereas no way to ignore them. But again somehow those missed the market popularity the reasons we'll try to illuminate.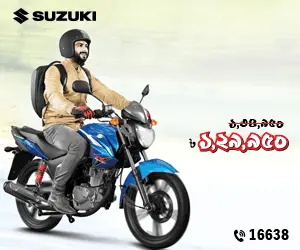 Suzuki GS150R – The Power Commuter
Coming to our today's discussion the first motorcycle is Suzuki GS150R. The motorcycle is a very decent looking 150cc motorcycle. The motorcycle is featured for commuting both in city and also in highways of this South Asian region. Though it's a commuter but it comes with pretty good sporty looks and design. The design you can't categorize aggressive but it looks pretty.
Coming to the other feature GS150R comes with very comfortable riding position, seating and good handling characteristics. The suspension and braking system is also featured for better control and comfort. The most attractive part of this commuter is it comes with 6-speed gearbox which supports for speed cruising. Hence the motorcycle can be called as power commuter.
Hero Achiever – Dream Within Budget
Coming to the second listed motorcycle that is Hero Achiever. The motorcycle is quite new comer in our motorcycle market. At a glance it's an economic, easy to handle reliable package. Hence it seems quite short period to determine its popularity. But reality is the model missing its attraction competing with other in-house competitors.
Hence the motorcycle is solely a commuter that inherits a tasted 150cc engine. The looks and design of the motorcycle is also pretty good. It comes with a conventional design. The most attractive feature of the motorcycle is its price tag. It's a low priced 150cc motorcycle. Accordingly it's a budget friendly motorcycle which comes with very competitive and tight pack of features.
Why They Missed Market Popularity?
So you can see both the motorcycle is featured and packed according to their market segment & category. But why those are not so frequent on the road or seem like not so popular among the competitors. So let us try to figure out the reasons.
Suzuki GS150R – Lack or Bad Luck!
Of course Suzuki GS150R is a nice motorcycle. The first and foremost reason of not being popular is this motorcycle closed out in the manufacturing country India. It launched in India on 2008 and closed out on 2015. Hence it came in our market very lately on 2014 where closed out in India just on next year. So people lost faith on that model.
Secondly the motorcycle comes with pretty good design but that is not something out of box. So it somewhat denied by the young riders. Moreover color, looks, design and some features are not so trendy. For example the tires are usual tube type; rear suspension is old double unit, body panel or exhaust is not muscled or sporty. Hence altogether those put the motorcycle behind the race.
Thirdly another most significant reason is the distributor failed to grab the faith of the existing customer. Very poor after sales service, infrequent spare parts intended the people to move on other way. Hence considering above this nice motorcycle still is struggling back in the race.
Hero Achiever – Trapped in Wrong Policy
Hence coming to the Hero Achiever, its still a new comer but losing its potentiality. The foremost reason ridiculously is hidden in-house. Hero Motorcycle Bangladesh has tagged the motorcycle as most affordable 150cc motorcycle.
They launched the motorcycle with very attractive and budget friendly price tags. But most ridiculously they didn't reshape that price according where their other 150cc motorcycle price has reduced. Hence the people focusing on more featured model just increasing their budget a little.
Hero Achiever – Current Price
The second but quite weaker reason of not grabbing popularity is very usual and regular look of the motorcycle. Literary it's not that kind of motorcycle which should come with heavy & muscled sporty design. But when people getting some other sporty model just increasing the budget a few hence why they will buy the common design. Hence again the pricing hits the fate of this nice commuter.
So readers those are the assessment on those affordable 150cc motorcycle from our end. Of course they are nice enough but you can see the motorcycles missed the market popularity. Again it's not for the lack of features but for weaknesses of the distributor policy. It's for the weaknesses of their policy, promotion and support; that's it. Hence thanks from our end for staying with our discussion, stay safe.
Published by Ashik Mahmud
You might also be interested in