TVS Wego ownership Review By Israt
Published On 31-Oct-2014 05:03pm , By Shuvo
As the First Motorcycle Blog of Bangladesh with huge popularity; BikeBD offers complete coverage of the motorcycle industry. From motorcycle press releases to in-depth racing news and features, reviews, groups, products, tips, articles and lots more. I respect BikeBD initiator Suvro Sen for his contribution and his encouragement towards Women riders.He is the reason that inspired me to share few words about my bike TVS Wego-110.
This Is My First Bike Review
Hi, my name is Israt Khan Mojlish. I live in Dhaka(Capital city of Bangladesh) for 27 years. I graduated in Computer Science and Engineering. I work in a Software company as a Software Engineer. My hobbies are motorcycling, traveling, singing and cooking. I usually dedicate all my spare time to these hobbies. I ride my bike everyday and everywhere. I wish to go on a world tour with my bike.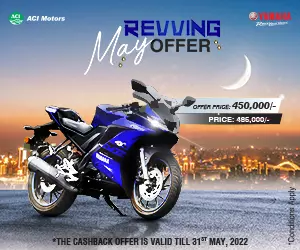 Traveling on public transport for Dhaka city commuters is a big challenge due to extra fare, picking up passengers indiscriminately, and parking vehicles illegally. As a women we have to face a lot of hurdles while Traveling on Bus. I can still remember that day when I stood still in rain for 2 and half hours to get on a bus. One bus conductor said"no female passenger!! no female passenger!!"
I requested him a lot but he didn't let me in.I could not hire a three wheeler even though I was ready to give them that double the price fare. They were not in a mood to ride at my location.I felt abandoned. That is when i decided I have to buy a scooter to live my life with dignity and to make my way back home safe and quick after my office work ends.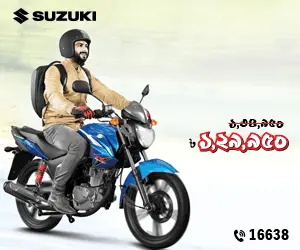 My First bike TVS Wego as- The best unisex bike which would fit any man or women. My husband and I both share this bike.when my husband decided that he would buy a bike for the first time, he told me that "why I would buy a wego when I can get any good bike at the same price as wego." Then I told him"if you buy wego than I can ride it too". This one line clicked inside him.He brought me a TVS Wego.
Among Hero Pleasure and TVS Wego is more stylish. Its stylish segmented look can fit in any personality. Hero Pleasure scooter's look is not appealing and its speedometer and econometric console is kind of old fashioned. Even though, Wego's have (except model-2014) analog but still its good to look at. Wego's larger width is perfect to be called as "couple-friendly scooter". Perfect for a family oriented person to ride with heavy loads of daily life.
It's a shame that sometimes dealers just can not provide the desired color of TVS Wego, seems to be out of stock most of the time. So, I had to buy mercury grey even though its was not the color I waned,I wanted Midnight Black but after having the joy to buy a bike who cares about the color.
Finally I bought mercury grey colored TVS Wego from Royal Autos at Moghbazar. It cost us Tk 147,000 and they took the responsibility for registration at a cost of 22,000. My husband rode the bike from showroom to Tikatuli and it was the most exciting ride. We went to a field named "Zia Mat" at Tikatuli. He started the Bike and said"Its all yours". The Sound of the engine made my heart beats faster then ever and I was shaking. Then I hold the handle for the first time and rode the entire field putting feet on the ground . This was logically the first transport of our own,I will never forget the joy and tears of happiness.
LOOKS
The Wego has always stood out because of its sharp designing backed by some great performance and efficiency, the 12-inch alloy-wheels, telescopic front suspension and the gas filled rear shock absorbers are signature features of this scooter.
COMFORTS
No need to pull the clutch or change the gear to move or stop your bike.Yes, I know what you are thinking. Thanks to its gearless technology I can rise my speed any time.That is a great feature for a working person who has to ride long distance in order to work in dhaka. I ride from Tikatuli to Baridhara DOHS, five days a week.
Frequent shifting is bit boring. Some times i feel pain in fist.Its body balance technology is better with a pillion. Pillion seat is sufficiently spacious; even it can accommodate two pillions. It has an additional foot rest for female pillion.
STORAGE
A scooter designed for him and her better have space enough to accommodate things belonging to him and her. Under the Wego's seat lies a 15-liter storage space to store everything that belongs to you. Its not wide enough to store a helmet. You also have the option to install a combo charger inside to allow charging of your mobile. Its fuel tank is just behind the seat cover.
MILEAGE & SPEED
Tvs Wego provides good mileage but not good speed & racing throttle. I have driven km and getting 40 km/l in city. Its mileage on highway is close to impressive because I had two tours on highway.one is Dhaka to MawaGhat and second one was Dhaka to Gazipur Safari Park. I had no problem in my first trip since the road was good;while second tour,road to gazipur is so dusty, full of small stones,sandy,unexpected holes and not notified speed breaker that I felt like getting hurt because of poor suspension and ground clearance, Front wheel jumps when collide with rocks or stones. One thing I understood for sure you can plan long trip with scooter if you know the road is good and Wego provides good mileage when runs without less braking,It covered 120km providing mileage (45/l-50/l).
PROS & CONS
Pros:
Good look from both front & rear side.
Amazing balance of riding.
Best acceleration & top speed in its segment.
Spacious storage tank.
Comfortable pillion seat
Full metal body.
Cons:
Capacity of fuel tank is low (exactly 4 liters).
Suspension is not enough while riding with pillion.
Braking system not up to the mark.
Low ground clearance.
Storage tank can't hold helmet.
Last But Not The Least:
I am quite happy with by bike. Its a comfy transport to move around Dhaka. I would recommend this bike to any one except that person who is a born racer or stunt maniac. My Last word for the lady riders out there "Ride Scooter and break the chain of fear".
Thank you all for reading this.
Written By: Israt Khan Mojlish

You can send us your motorcycle ownership review too. Share your experience and moments with your bike via our blog. You can write in Bengali or English or, both. Click here for a guideline on how you should write you ownership review and then send your ownership review to articles.bikebd@gmail.com
You might also be interested in