TVS Bijoy Ullash Offer 2020 - 6,300 BDT Discount
Published On 05-Dec-2020 10:38am , By Raihan Opu
TVS Bijoy Ullash Offer 2020
TVS Bangladesh announced an offer for the month of Victory. This offer is TVS Bijoy Ullash Offer 2020 and it's a discount offer. They are giving discounts on their most popular naked sports and commuter motorcycles. This offer will go through the entire month of December 2020.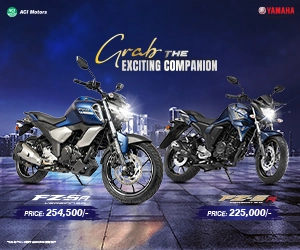 Nowadays, the TVS Apache RTR 160 4V is one of the most popular naked sport-bikes. TVS also has some good commuter bikes. Such as the TVS Metro, TVS Radeon, TVS Stryker, etc.
TVS Bijoy Ullash Offer 2020
In this offer, TVS is giving a maximum of 6,300 BDT of cashback on their motorcycles. TVS is giving a 5,600 BDT cashback on their most popular motorcycle, the TVS Apache RTR 160 4V. TVS is also giving a 5600 BDT cashback on both single and dual disc versions of the Apache RTR 160 Race Edition.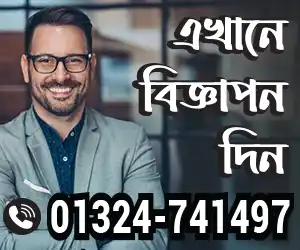 In the 125cc segment one of the most stylish bikes is the TVS Stryker on which TVS is giving a 2,000 BDT cashback on this bike. On the other hand, TVS is also giving a discount offer on their commuter segment.
TVS Radeon which is a good and classic-looking 110 commuter bike on which they are giving a 6,300 BDT discount on this bike. To know more about the TVS Radeon, you can check out the test ride review by Team BikeBD.
Click To See TVS Radeon Review By Team BikeBD
TVS Metro is popularly known for its mileage. They are giving a discount offer on both versions of the TVS Metro. The disc variant is getting a 4,000 BDT price drop and the drum variant is also getting a 4,000 BDT price drop. Lastly, there is a small discount on the Metro ELS which is 2,000 BDT.
Recently we heard about the new Apache RTR 160 4V, whose launch date is still a mystery. But we do know that it comes with a new appearance, design, and features.
It is expected to launch officially soon in Bangladesh. So this season if you are looking for a commuter or a naked sport bike, you can buy a TVS motorcycle. Because of its Victory day discount offer. It will help you to find your desired TVS bike at a more affordable price. If You want to Find TVS Bike showroom near you visit Our Website. Thank you all
Creating a value of life isn't easy. But creating life valuable is easy. So I tried to creating value and make an impact. I like to work in a team that is cooperative and helpful. I like to share my knowledge and skills for the betterment of the company. Always find out the opportunities and use in a proper way.
You might also be interested in