Suzuki Launches 25th Anniversary Model of Suzuki's flagship Sportbike Suzuki Hayabusa
Published On 04-Jul-2023 03:54pm , By Arif Raihan Opu
In the realm of high-performance motorcycles, few names command the respect and admiration that the Suzuki Hayabusa does. Known for its breathtaking speed and sleek design, the Hayabusa has long been a symbol of power and excellence in the world of high-performance super bikes.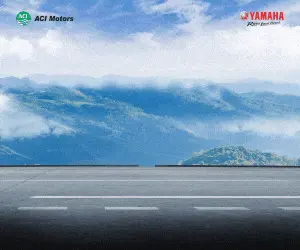 This year, Suzuki Motorcycle is celebrating the 25th anniversary of this iconic machine by launching a special edition model that pays homage to its illustrious past while embracing the future of two-wheeled performance.
The new Suzuki Hayabusa 25th Anniversary Model is a testament to the Japanese manufacturer's commitment to pushing boundaries and redefining what a superbike can achieve. With its striking appearance and cutting-edge technology, this limited edition machine is set to captivate motorcycle enthusiasts and loyal fans alike.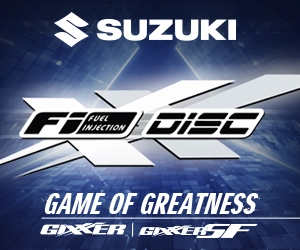 Underneath its captivating exterior, the 25th Anniversary model retains the same awe-inspiring performance that has made the Hayabusa a legend. Powering this beast is a refined 1,340cc inline-four engine, meticulously engineered to deliver exhilarating acceleration and top speeds.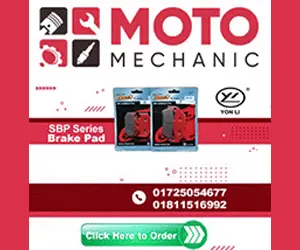 The engine is equipped with advanced technology, including Suzuki's Dual-Throttle-Valve system and Suzuki Drive Mode Selector, allowing riders to unleash the full potential of the machine while maintaining precise control.
To complement its powerful engine, the 25th Anniversary model features a host of advanced electronic systems that enhance both performance and safety. These include an advanced traction control system, multiple riding modes, and advanced anti-lock braking system, all working harmoniously to provide riders with confidence-inspiring stability and control in various road conditions.
Suzuki has also incorporated several notable upgrades into the 25th Anniversary model, further enhancing its performance and rideability. The motorcycle boasts an upgraded suspension system that offers improved handling and stability, allowing riders to carve through corners with confidence and precision. Additionally, the new model features a revised exhaust system, not only delivering an exhilarating soundtrack but also complying with the latest emission regulations.
Inside the cockpit, the rider is greeted by a modern and intuitive instrument cluster that provides essential information at a glance. The display incorporates a large TFT screen, offering clear visibility and customizable layouts, ensuring that riders can access vital information without distraction. Furthermore, Suzuki has added several convenient features, including a USB charging port and smartphone connectivity, allowing riders to stay connected with the motorcycle on their journeys.
As a limited edition model, the Suzuki Hayabusa 25th Anniversary Model comes with a range of exclusive accessories and a numbered plaque to signify its uniqueness. These include a matching tank pad, a carbon fiber pillion seat cowl, and a stunning gold-colored brake caliper. Each unit will also be accompanied by a commemorative booklet that chronicles the Hayabusa's remarkable journey over the past 25 years.
The launch of the Suzuki Hayabusa 25th Anniversary Model marks a significant milestone for Suzuki Motorcycle and pays homage to the iconic motorcycle that has captured the hearts of riders worldwide. With its blend of timeless design, cutting-edge technology, and breathtaking performance, this limited edition machine is a true testament to the spirit of innovation and excellence that has defined the Hayabusa for a quarter of a century.
Published by Arif Raihan Opu
Creating a value of life isn't easy. But creating life valuable is easy. So I tried to creating value and make an impact. I like to work in a team that is cooperative and helpful. I like to share my knowledge and skills for the betterment of the company. Always find out the opportunities and use in a proper way.
You might also be interested in