TVS Bangladesh Arranged A Bike Thrilling Show in Dhaka
Published On 29-Mar-2021 09:56pm , By Ashik Mahmud
An interesting & exhilarating Bike Thrilling Show was organized by TVS Bangladesh Limited in the VIP parking zone of Jamuna Future in the capital city Dhaka. TVS Bangladesh has organized this exciting program in 16 districts of Bangladesh in phases.
TVS Bangladesh Arranged A Bike Thrilling Show In Dhaka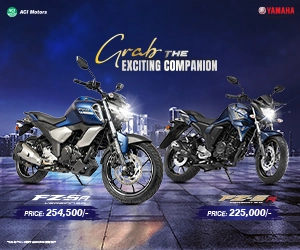 The TVS Bike Thrilling Show was held on March 28th, 2021, at VIP Parking, Jamuna Future , Dhaka, where it turned into a joyful festival for bike lovers. The show started at 3.00 pm and ended at 6.00 pm. This thrilling show was attended and lively bike stunt performed by four members of the Apache Pro Performance (APP) team from India.
This bike thrilling show of TVS Bangladesh was a piece of good news for all the bikers in Dhaka. Numerous bike-lovers have gathered at the VIP parking of Jamuna Future to enjoy this thrilling show live. Hence the TVS Bangladesh's thrilling show has created a reunion among the bikers no doubt.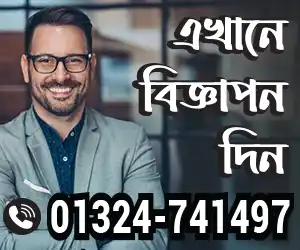 So, TVS Bangladesh has organized this stunning stunt show for the bike stunt lovers and of course for the common bike enthusiasts in Bangladesh, through which everyone has been enjoyed the interesting stunt show of India's Apache Pro Performance (APP) team members. This great Thrilling Show was opened free not only for bikers but also was open for everyone.
Lots of people gathered there and enjoy this exciting performance of the stunt team. In addition to the show, a raffle draw was arranged where attractive prizes were arranged for the winners.
Further, at the event venue, TVS Bangladesh had showcased the new model of their most popular TVS Apache RTR 160 4V. The display also enriched with other TVS motorcycles which are available in Bangladesh.
TVS Apache RTR 160 4v Smart XConnect With ABS First Impression Review By |Team BikeBD|
Here we should mention again that the TVS Bike Thrilling Show hosted by TVS Bangladesh Limited where all the bike stunt performed by the Apache Pro Performance (APP) team members and the stunt performed with the new TVS Apache RTR 160 4V bike. The four Apache Pro Performance (APP) team members from India was:
Rahul Sharma
Padma Prasanth P
Bunty Godara
Arvind Singh Rajput
Those who were present at the event from the TVS was:
Mr.Mrigen Banerjee, 2-Wheeler Business Head, TVS Autos Bangladesh Ltd.
Mr. Ashraful Hassan, Head of Marketing, TVS Auto Bangladesh Ltd.
Mr. Sagar Venkateshwar Nemani, TVS Motor Company, India.
Mr. Nosibur Rahman Prodhan, Dhaka Area Manager, TVS Autos Bangladesh Ltd.
We the Team BikeBD was the media partner of the stunning event. We covered the show details. Further, the TVS Apache Pro Performance (APP) team members from India shared their experiences of the bike stunts, tours in Bangladesh, the public responses at the programs with Team BikeBD. For more detail, news, photo, and videos you can stay connected with our Facebook page and BikeBD's YouTube channel.
Published by Ashik Mahmud
You might also be interested in