Basic Tools For Bike Maintenance At Home
Published On 20-Sep-2022 02:18pm , By Arif Raihan Opu
Every motorcycle is different. It's due to the motorcycle category, features, and purposes. Moreover, adopted technology, mechanism, and advanced technical features differentiate the motorcycles. But one thing is very common every motorcycle needs almost a similar category of basic tools to repair the motorcycles or simply do the maintenance job.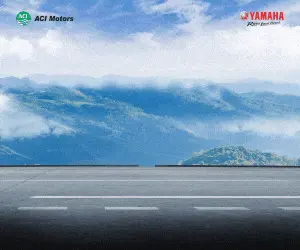 For example, you may need the tools for some basic maintenance jobs on your motorcycle. Perhaps you need to change the cables, adjust the brakes or gear lever free-play, tweak saddle position, set up handlebars and angle, change the flattened tires, or change the chain sprockets.
So, these are the most common maintenance for every motorcycle and need a set of basic tools which are obviously common for almost every motorcycle. Accordingly, here we have the discussion on the common motorcycle tools by which you can do basic maintenance of your motorcycle at home. Whatsoever, you will find those common as every manufacturer provides a few with their motorcycles.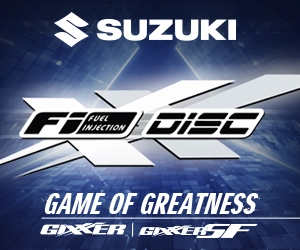 1. Ratcheting Combination Wrenches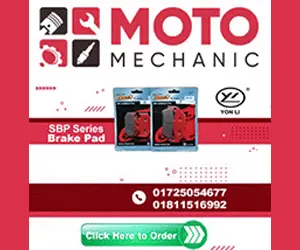 Ratcheting combination wrenches are very common tools for motorcycles. You may have habituated using just a standard set of combination wrenches which are open-ended or close-end wrenches. But surely you'd be amazed how easy and hassle-free you can do your job with a ratcheting combination wrench.
A ratcheting combination wrench can do the work in tight spaces that you can't imagine where a standard ratchet or wrench can't fit into. Also, in spaces where you have a limited angle of rotation, some wrenches allow you to ratchet in as little as 2 inches. In those instances, you can save tons of time with a combination wrench that has a ratchet at one end.
2. Sockets
Socket wrenches are also very common and frequently used tools for the maintenance or repair work of a motorcycle. Therefore, sockets are the oft-used counterparts to standard wrenches that can work in the shallow or deep groves where standard wrenches can't reach.
socket wrenches are available in both shallow and deep models which are likely designed to work inside small or deep grooves and easily can reach any bolt for example the engine spark plug or the engine drain nuts, etc.
3. Screwdrivers
Screwdrivers are the most common and essential tool for any type of repair or maintenance work for a motorcycle. Modern motorcycles feature lots of screw fasteners on the body panels that require various screwdrivers, thus having a full set of screwdrivers is recommended to get in the home tools.
A full set of screwdrivers may include a number of drivers like flat head or slotted head screwdriver, Phillips or star head screwdriver, hex screwdriver or hexagon screwdriver, etc. A specific type of screwdriver makes the job easier and further it's recommended to pick the magnetic type of driver to get the work done hassle-free.
4. Pliers
A full set of different types of pliers also belongs to standard basic tools. From bending cotter pins to pulling cable ends to cutting zip-ties, you'll need a variety of pliers to grip, hold, and clip all manner of things on your bike. Get a set that includes standard pliers, lineman pliers, angled snips, needle-nose pliers, adjustable groove-joint pliers, etc.
5. Allen Wrenches
These days one of the most common types of bolts that can be found on high-end motorcycles would be the Allen bolts. Those are also known as hex bolts which are most commonly found securing vital parts of your motorcycle, such as switchgear, body panels, and even your exhaust system.
Hence owning a high-quality set of Allen wrenches is mandatory in order to get a grip on basic motorcycle maintenance at home or in own garage. However, it is also strongly recommended to get the magnetic keys to get hassle-free functions over the loosened bolts.
So guys, these are the most common and basic type of tool kit for your personal garage which is like must-have tools. Further, you can extend your collection of tools according to the need and maintenance work of your motorcycles. Hence spending on various types of quality tools surely is a good investment that undoubtedly will make your maintenance job easier and exhaustion free.
Published by Arif Raihan Opu
Creating a value of life isn't easy. But creating life valuable is easy. So I tried to creating value and make an impact. I like to work in a team that is cooperative and helpful. I like to share my knowledge and skills for the betterment of the company. Always find out the opportunities and use in a proper way.
You might also be interested in