TVS Apache RTR 160 4V 8,000 KM User Review - Sakibul
Published On 06-May-2020 09:15am , By Raihan Opu
TVS Apache RTR 160 4V 8,000 KM User Review
Greetings Everyone! I'm Sakibul. I live in Betagi Upazila of Barguna district. Today I'm going to talk about riding my TVS Apache RTR 160 4V bike for around 8,000 kilometers!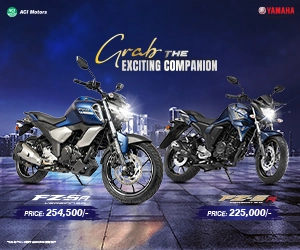 Bajaj CT 100 was the first bike of my life. I learned to ride with it. Biking was always mixed with my blood. Biking is my dream, and also my hobby. I enjoy riding the bike, and it feels good. My current bike is the TVS Apache RTR 160 4V. It has been 1 year since I bought the bike. It is currently running on 8,000 kilometers. I really like its ready pickup and performance, and I bought the RTR 160 4V to get the feel of the instant throttle response.
I have been collecting ideas about bikes on YouTube and Google for a long time and I saw reviews of RTR 4V in India. Then, When 4V comes into the market of Bangladesh, it was good to see the performance of the bike.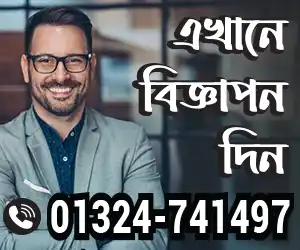 After the launch of the bike, I bought it for 2,04,000 /- taka. I bought the bike from the TVS showroom in Barisal Bogra Road.
When I bought the bike, I had no plan to buy a bike that day. My Father suddenly came to me and said let's go to one place. Then My father takes me to the TVS bike showroom. I thought my dream might come true today, and the dream came true. To be honest I never rode a bike higher than 100cc before buying a 4V. So I had no idea about its gear controls and braking either. When coming back home, I rode my bike for the first time and saw that it was very easy and the feeling was amazing. The display looks very good when I turn the bike on. The exhaust of the dual barrel gives an extraordinary sound.
So far I have serviced the bike 3 times for free and serviced it from the showroom from where I bought it. I try to do regular maintenances, and I ride according to the rules. So far I have encountered no major problems. The bike is powered by a powerful 160 cc engine. Also 5 gears, dual barrel exhaust, tubeless tires, dual discs, nice looks, all together I can say that it is the best bike I can afford.
After finishing 2500 km of break-in-period, I got a mileage of 36-40 km per liter. I live in the Upazila area. Alhamdulillah, So far I didn't have to change any parts of my bike, and I didn't face any big problems. I use Motul Mineral Engine Oil on my bike. The grade is 10w-30 and the price is 480 taka only. So far I have not modified any part of my bike.
So far, the highest speed I have achieved is 116 kilometers per hour.
Some good aspects of the bike:
Quick acceleration
Smooth engine
Braking is much better than the TVS Apache RTR 150
oil cooling system
Comfortable seating position
Some bad aspects of the bike:
The grip of the tires are not very good
The headlight feels very low on the highway
They should have given gear indicators
I am very much satisfied with my bike. In this budget, TVS has given you something good. If your budget is 2 lakh taka and if you need a lot of throttle response then you can take this bike. Thanks for reading my post.
To see the details TVS price in Bangladesh and TVS showroom near you visit BikeBD.Com. Stay with us for more update motorcycle news.
Written by: Sakibul
Creating a value of life isn't easy. But creating life valuable is easy. So I tried to creating value and make an impact. I like to work in a team that is cooperative and helpful. I like to share my knowledge and skills for the betterment of the company. Always find out the opportunities and use in a proper way.
You might also be interested in