TVS Apache RTR 150 Review By Arefin
Published On 12-Nov-2012 06:00pm , By Raihan Opu
I am Rifat Arefin Rajib, 27 yrs old, completed my BBA & MBA from Stamford University. From Shantinagar, Dhaka. After view the Hero Honda Hunk review by Suvro in BikeBD, I inspired to write about my ownership review of Apachee RTR 150. So I SUBMIT this article to BIKEBD to express my feelings about Apache RTR.
TVS Apache RTR 150 Review By Arefin
My 1st Bike is Apache RTR-150. I bought it August, 2011. That time I worked at a Buying House located in Uttara. That's why I need a bike for going office. But I am dreaming to buy bike from my college life. When I am starting my BBA in Stamford then one of my close friend MITUL buy PULSAR-150. From then I always want to buy a PULSER-150. But as an only son of my family my parents never want to buy bike for me. I think this is the one common problem of our typical Bengali Family.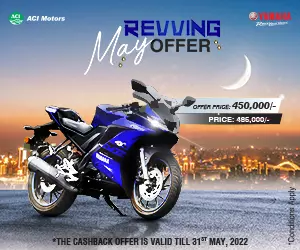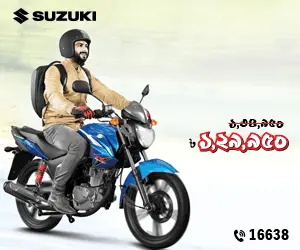 Me with My Apache RTR 150
By the way, after completing my MBA when I got my job then I am fully prepared to buy a bike. That time I am researching which bike is best for me, more comfortable for me by comparison other bike (Apache RTR, Pulsar, CBZ extreme & Hunk). Because of these Fuel Efficiency, Engine Specification, Dimensions, Drive Train, Safety of other bike I found Apache RTR is best.
I bought my bike from SNS TVS Sales center, Kamalapur, in 6th August, 2011. That time Apache RTR-150 price was 1,80,000TK+Reg fee 18,500TK. This was the Ramadan month, after Iftaar we (with my father, My friend Mitul & My senior Brother Ripon) go for buy my bike. I choose it before so it take some time for only paying price & paper work. My father chooses the color of my Apache RTR-160 Mat Gray. And after that I 1st drive my Apache RTR-150 with my father.
Specification Of TVS Apache RTR-150:
Engine Type - 4Stroke Single Cylinder Air Cooled
Displacement 150 cc
Compression Ratio - 9.5:2
Maximum Power - 14.9@8501 BHP@RPM Maximum Torque - 13.1@6001 Nm@rpm
Cylinder Bore - 62 mm Stoke - 52.9 mm Ignition - IDIDual Mode Digital Ignition Starting – Self Start + Kick Start Wheel Base - 1300 Tyre Size - Front 90/90 x 17", Rear 100/80 x 18" Wheel Type – ALLOY
Apache RTR 150
Instrumentation & Braking:
The Apache have always been very nimble bikes and have been applauded for the razor sharp braking they have come equipped with. RTR 150 is just another extension of the same and the bike performs handsomely even in the braking department. Apache RTR 150 has two variants; one is the normal one and the other one is called the 'Refresh' which comes loaded with a rear brake system as well along with standard front discs.
And lest we said it, Apache remains the bike with the best stopping power and the bike with the best feel while coming to a halt. The fronts are loaded with a huge 270mm petal discs and the rears are also loaded with a 240mm petal discs on the Refresh model and normal drums on the regular model. Even the regular model was a pinnacle at the way the bike behaved while braking but the Refresh model has been a major advancement in the way our Indian bikes braked. TVS certainly seems to be leading the bandwagon as far as the braking is concerned whereas the Yamaha takes our points for the relatedness the bike shows under sudden braking, but just!
Apache RTR 150 Disk Brake
Comfort, Suspension & Handling:
Apache comes loaded with optimized telescopic shock ups upfront which do not feel spongy as Unicorn's and not as hard as the Enfields. TVS has deployed the spring aided Gas Charged shock absorbers (which they call as MIG, Monotube Inverted Gas Filled Shox) at the rear which have a stroke of 105mm. The seating posture of the bike is front biased and more inclined towards fast moving or racing. This enhances the chances of backpain and fatigue on long tours but once you become used to it, you would become addicted to it!
The knee recess is so very well sorted out that a person of the height upto 5 feet 10 inches would feel that they have entered a cockpit tailor made just for them, but the downside is for the people of taller heights. They would find the seating awkward and may well avoid the bike et all. Seats are pretty well cushioned and the size of the front seat is just perfect but the rear seat is a real pain in the ass! We wonder if they made those seats only for small kids or very slim fellows. It's pretty small and with those bull shaped upward pointed rear grab rails hungry for your fatter butts, things only get worse!
Apache RTR 150
Engine, Transmission & Styling:
The TVS Apache RTR 150 is loaded with an air cooled 150 cc twin valve engine which produces a peak power output of an astounding 14.9 Bhp which comes at 8500 revolutions of the engine. Maximum torque is a handy 13.1 Nm at 6000 RPM. The bike has a short stroke high revving motor which goes all the way to 12000 RPM without the rev limiter playing spoilsport. The bike breathes through the Mikuni BS26 carburetor. The whole assembly is mounted on a double cradle frame which is rigid and sturdy.
Apache RTR 150
My Apache RTR-150's Mileage:
Before 2500 K/M run my Apache RTR-150 I got 30-32 k/m per liter. After 2500 K/M I got 35-38 k/m per liter. Now (Running 9300+) I getting 42-44 k/m per liter. Till today I am servicing my Apache RTR-150 4times. After every 1000 k/m I use AGIP 20-4T engine oil first 3 times. After that I use VISCO 300, HPX for testing. But now I continuously use Castrol Active 20-4T. Till now I am not changing any parts of my Apache RTR-160 without Mobil filter. I regular change it after 2000 k/m.
Highest Speed:
My highest speed till now is 101 k/m per hour on airport road. When it was run at 7000 k/m. some of my Apache RTR-150's positive point is -- Sitting position is comfortable, Back seat comfort, Instant pickup, Racing Throttle Response, Available spare parts, Great Mileage, Good for long tour, brake is always good even in wet weather.
Apache RTR 150
I think that Apache RTR-150, this is one and only Sport Bike in Bangladesh which can give at a same time millage and sport's feeling's. Within 6sec 0 to 60 km per hour & Cutting edge performance blends with the passion for racing. TVS Apache RTR (Racing Throttle Response).
Racing DNA Unleashed... When anyone rides this Apache RTR-150 that time he surely feels the difference from other bike in Bangladesh. Hope you like this Apache RTR 150 review, i appreciate your valuable comments below.
-Rifat Arefin Rajib
Note: You can send your motorcycle review to us. For Details Please Click Here
Related Articles You may Like:
You might also be interested in