Top 5 Street Sports Bike Most Popular Bike In BD 2018 (Water Cooled)
Published On 25-Jul-2018 09:23am , By Ashik Mahmud
Top 5 Street Sports Bike Most Popular Bike In BD 2018
Bangladesh is the small South Asian country where sports bike is so popular. Though the road infrastructure is not that developed here but street sports category got huge admiration within the youth. Hence we are herewith Top 5 street Sports Bike – Most Popular Bike In BD 2018 (Water Cooled Engine Category). So let's flash a least on the nice 150cc superheroes of Bangladesh.
At the first, coming to our listed street sports bike all are from 150cc full faired street racing category. All the listed motorcycles are here fuel injected and water cooled type. Hence the sports features, brand, reliability, performance have considered here for enlistment.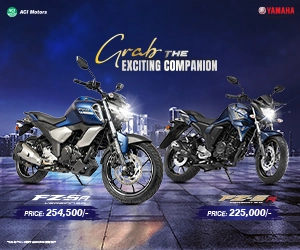 See Nearest Motorcycle Showroom Addresses To You
Yamaha R15 V3 – The Most Powerful Street Sports Bike In BD 2018
Coming to first enlisted street sports model here that is Yamaha YZF R15 V3. This is the hottest heartthrob currently in the motorcycle market of Bangladesh. It's damn gorgeous, premium featured, powerful and also most expensive bike currently in this segment.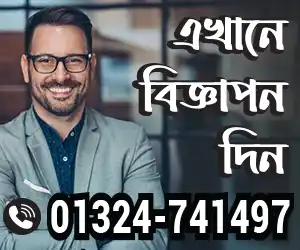 The new Yamaha R15 Version 3.0 comes from Indonesia which released on middle of the last year. That time it unofficially came in our market by the hand of individual importers.
The happy news is currently it's officially available in our market by the official distributor ACI Motors. ACI Motors directly importing the 2018 model from Indonesia in CBU form. Hence its now is in the peak of popularity in our market as was the predecessor R15 V2.
See All Updated Motorcycle Prices Here
Honda CBR150R – The Most Popular Street Sports Bike In BD 2018
In street sports bike category the Honda CBR150R is another most popular bike in Bangladesh. It's so popular due to its competitive and complete package of features. No other street sports bike is as versatile packed as like the CBR150R. This is the sports machine which blends with comfort, control, handling, speeding pretty everything.
Currently there are two different model of CBR150R is available in Bangladeshi market. The old Honda CBR150R Thailand version is still available in our market with new color & shades. Its still doing nice as from 2014.
Coming to the new Honda CBR150R Indonesia, that is also doing gorgeous in competition. This is the true competitor of Yamaha R15 V3 as it more focused for acceleration. Furthermore the happiest thing is this model is now officially in our market under shade of Bangladesh Honda Pvt. Limited.
See All The Available Brands of Motorcycles In Bangladesh Here
Suzuki GSX-R150 – The Fastest Street Sports Bike In BD 2018
Coming to the lightest and fastest street sports bike currently in Bangladesh that is Suzuki GSX-R 150. This bike constructed directly following the ergonomics of Suzuki GSX-R1000. So it's faster and truly track focused street sport machine.
The motorcycle looks so cool and it developed in focus of speed and acceleration. The bike is lighter in weight and also comes with sharp aerodynamic feature. It designed with real track styled ergonomics. Furthermore obviously few features are sacrificed here to make it real track like machine.
Therefore few features like aggressive riding mode, seating and lighter construction adopt here. Hence considering those some of you may not like those but its literary fast & furious. Hence the motorcycle made in Indonesia and that has imported in our market trough the individual importers. So the official distributor of Suzuki motorcycle in Bangladesh is still not in after sales support of this model.
Lifan KPR165 – Budget Street Sports Bike In BD 2018
At the last of our top 5 street sports bike we have placed here a Chinese branded motorcycle. It's Lifan KPR165. LIfan KPR series is one of the renowned sports series currently in the Chinese motorcycle industry.
Therefore the Lifan KP & KPR series is doing pretty nice in our market. So in success of the Lifan KPR 150, the official distributor Rasel Industries Limited very recently has launched all new KPR165. Hence the new KPR165 comes with quite a new graphics, design and features.
The new KPR165 is a full featured street sports bike with very competitive price. Hence this budget friendly model is so popular among the sports bike lovers. Moreover after sales support of the distributor is also noticeable which also helping them to grab customer faith. Whatsoever the new KPR165 is more updated than the older KPR150. So we can expect to keep faith as on KPR series.
Top 5 Street Sports Bike In Bangladesh 2018
So readers, that was pretty all of Top 5 Street Sports Bike – The Most Popular Bike In BD 2018 (Water CooleEngine Category). Here we concentrated only on the full faired water cooled machines. Hence wish to come again soon with the popular heroes from Street Naked Sports Segment. Till then stay happy & ride safe. Therefore thank you all.
Published by Ashik Mahmud
You might also be interested in