Top Five Fuel Efficient Motorcycle in Bangladesh 2017
Published On 17-Dec-2017 04:15am , By Saleh
Fuel efficiency is one of the core concentrations of choosing or buying a motorcycle in Bangladesh. Whatever the segment a user chooses but generally searches for the fuel efficiency of the bike. Hence regarding this core issue here we have selected five motorcycles from each segment currently available in our market. Therefore here is our Top Five Fuel Efficient Motorcycle in Bangladesh. Let's head in the discussion.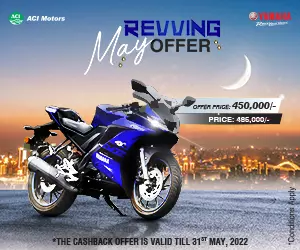 Top Five Fuel Efficient Motorcycle in Bangladesh – Honda CD80
The motorcycle segment basically starts from 50cc in our country but that is not so frequent in our current situation. Usually these days motorcycle segment counts from 80cc considering motorcycle engine capacity. Therefore in that segment the Honda CD80 is the first bike in our today's list in the 80cc motorcycle segment.
Honda CD80 is the motorcycle which has the long and successful track record in our motorcycle market. The prior model of Honda CD80 was the completely a Japanese bread. It was so much famous of power and fuel efficiency within that segment. Moreover the reliability and durability was the core identity of that super silent 80cc engine.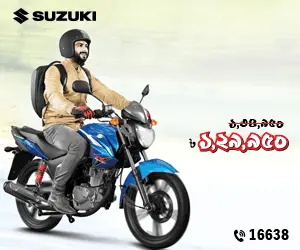 Therefore from the beginning of the enrolment of Bangladesh Honda Pvt. Ltd. showcased the all new model of Honda CD80. This new machine carries all the features of the previous Japanese machine but under different exteriors. Moreover now it available in countrywide with quality of after sales service under BHL shade.
This motorcycle ensures the consistent & long lasting mileage of +/-85 kmpl. Hence considering mileage the rivals of Honda CD80 is Runner AD80S & Zongshen ED80CDI.
Top Five Fuel Efficient Motorcycle in Bangladesh – Bajaj Platina 100ES
In the 100cc motorcycle segment the most fuel efficient motorcycle comes from giant Bajaj. Bajaj always concentrates on fuel economy of their bike and that is one of the key concentrations of making their bikes. Hence the Bajaj CT100 can be named here for optimum fuel efficiency but we listed here the more updated model Bajaj Platina 100ES.
Bajaj Platina 100ES caries the quite same engine of Bajaj CT100 but it comes with different refinement & feature. The Platina series is dedicated for significant fuel efficiency. Being a commuter in core the engine is reliable and gives consistent performance in its service life.
Moreover countrywide Bajaj after sales service and easy availability of spare parts put the Bajaj Platina in top of the top five fuel efficient motorcycle in Bangladesh in 100cc segment.
Coming to the mileage figure of Platina 100ES the company claims as 96.9kmpl according to their ARAI testing which measured under standard testing conditions. But in practical ground it around 85kmpl as the user claims. Considering the fuel efficiency the main rivals of Platina 100ES is TVS Metro 100 & Hero Splendor Plus
Top Five Fuel Efficient Motorcycle in Bangladesh – Yamaha Saluto 125
In the motorcycle market of Bangladesh Yamaha is one of the ruling brands. In Bangladesh even in this south Asian region Yamaha lacked for low capacity commuter from few years. Though they have different models of scooter but they were quite busy of producing performance bike in other segment.
Hence to respond the fuel efficient commuter users need Yamaha Motor India developed all new Yamaha Saluto 125. This is currently the most reliable fuel efficient motorcycle in Bangladesh in the 125cc motorcycle segment. The engine of Saluto developed under India's BSIV standard and of-course followed the Yamaha Blue Core technology. Resulting Yamaha Saluto 125 ensures optimum balance of power and fuel economy.
According to the company the mileage declared as 78kmpl that figured under company standard testing conditions. In real time testing of Yamaha Saluto BikeBD also found over 72kmpl of fuel economy. Hence considering the mileage figure the rivals are Bajaj Discover 125 & TVS Stryker 125.
Top Five Fuel Efficient Motorcycle in Bangladesh – Hero Achiever 150
In the segment of 150cc motorcycle there wide variety of motorcycles are available in Bangladesh. Considering all the issues here we have segmented this capacity of motorcycles in two categories that is common 150cc motorcycle and premium 150cc motorcycle.
In the common 150cc motorcycle segment the Hero Achiever 150 is here in our top five fuel efficient motorcycle in Bangladesh list. The Achiever 150 is the latest edition in our 150cc motorcycle segment from Hero. This is the 150cc capacity motorcycle which is featured and dedicated for commuting. Accordingly this is the lowest priced and most fuel efficient 150cc motorcycle currently in our market.
Considering on road test and customer feedback the Hero Achiever 150 mileage is +/-55kmpl. So you can understand how efficient this commuter in the issue of fuel economy. Hence in the rivalry many name can come around but the most reliable rival is Honda CB Trigger. Honda CB Trigger also ensures the fuel economy around +/-48kmpl.
Top Five Fuel Efficient Motorcycle in Bangladesh – Yamaha YZF-R15 V3
Yes Yamaha again! In the premium 150cc motorcycle segment the Yamaha R15 V3 is the latest edition in our market. This is one of the most capable machines currently available in our market.
This is the premium machine in 150cc segment which developed with latest sports riding features. Here fuel economy wasn't the core concentration over the performance. But precision and optimization of latest technology ensured significant mileage in all new Yamaha R15 V3. Sequentially the bike is in our top five fuel efficient motorcycle in Bangladesh in 150cc premium segment.
Coming to the fuel economy all the latest imported bikes in Bangladesh are quite near in terms of fuel economy. But till now in terms of consistency the new R15 V3 is in advanced position due to its VVA & slipper clutch feature. Hence the mileage of R15 V3 is over 48kmpl and it's constant even considering common riding conditions.
In terms of fuel economy the near rivals of Yamaha R15 V3 are Suzuki GSX-R150 & Honda CBR150R Indonesia. Here both the rivals are very much capable and very close with mileage figure. But again, not following the standard riding condition the R15 V3 ensures significant fuel efficiency even riding with common riding habits.
Top Five Fuel Efficient Motorcycle In Bangladesh
So readers here we are at the finishing line of our discussion on top five fuel efficient motorcycle in Bangladesh. We know you have at least two questions after reading our above discussion. So at the end of the discussion here we are to make the issues clear.
Here in our discussion we have chosen the bikes on the basis of reliability & consistency of fuel efficiency. Maybe there are few more bikes in each segment which gives quite around same mileage or few more but those disqualified here due to lack of consistency.
Another thing we avoided here that is scooter and moped along with the 50cc and 110cc. Firstly the scooter and moped belong different category in the two-wheeler range. And secondly the 50cc & 110cc category still not so visibly established. They are somewhat merged with the moped, 80cc or with 100cc and 125cc. Resulting we didn't blend those in our today's discussion and wish to bring them under different discussion heading.
So readers, hope you are cleared and enjoyed our discussion on Top Five Fuel Efficient Motorcycle in Bangladesh. Hence feel free to comment, argue or share your thoughts and stay connected with us. Therefore thank you all for staying with us.
You might also be interested in