5 Reasons Why Suzuki Gixxer Monotone is Best Value for Money Bike
Last updated on 06-Nov-2023 , By Arif Raihan Opu
Suzuki has been one of the best choice of brand for young generation of bikers. Although year they introduced 2020 Suzuki Gixxer in Bangladesh with lots of new features including Fuel injections & single channel ABS with the front wheel but I think that Suzuki Gixxer Monotone is one of the best bike you can buy under the price range of 2 lacs and here are 5 key reasons why:
5 Reasons Why Suzuki Gixxer Monotone Is Best Value For Money Bike
POWER! – It has a 155cc single-cylinder 2 valves engine which produces 14.6 BHP @ 8000 RPM & 14 NM of Torque @ 6000 RPM. If you ride this bike which we did few years back (duel disc brake) we can ensure you this is one of the fastest accelerating machines when it comes to jumping from 0-100 kmph!
Mechanical things – with great power comes great responsibility & this machines do back you up with all those things, first it has a powerful disc brake up front adding to that it has a 140 section rear tyre.
Old school – with many modern days bike coming out with Fuel Injection system which is a complicated thing, first you always need to feed your bike with good fuel & secondly it needs regular maintains, hence with this Suzuki Gixxer Monotone being a carb bike you can get over those two things and even if the bike has some issues you can always mend it on any part of the Bangladesh
AGILE – one key point is the weight of the bike, with light weight this bike comes with agility a very key point which we mostly misses. Yes the suspensions may be bit on the harder side but once you ride this bike over 5000 km those will come down & you also get the advantage of rear monoshock which will help you to adjust according to your likings.
Price – with a price tag of 1,74,900 BDT you can argue that with some additional value you may get a bike which has twin disc brakes & also single-channel ABS but you won't get some other adding features like wider rear tyre, better cornering ability & a brand value!
Also Read: Top 10 150cc Standard Bikes In Bangladesh At A Glance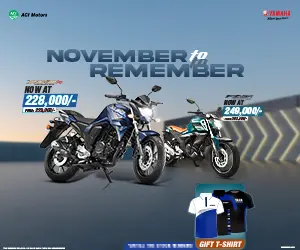 My verdict – Yes you can still buy some other bike with the same price, but if you want to have something that comes with a invincible tag FUN, then Suzuki Gixxer Monotone should be one of your preferred choice. There is two things which Suzuki misses out with this bike, first is a bit wider seat & secondly they should have had kept the option of having a duel disc brake with this bike.
If You want to Find Suzuki Bike price in Bangladesh and Suzuki Bike showroom near you visit BikeBD.Com. Stay with us for more update motorcycle news.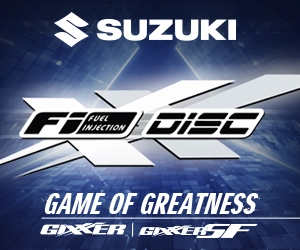 Published by Arif Raihan Opu
You might also be interested in