Top Five 100cc Bikes in Bangladesh, 2017
Published On 18-Oct-2017 08:00am , By Saleh
We can see there are plenty of options exist in the segment of 100cc bikes all over our country. There are many companies who are producing great quality 100cc bikes. They also supply those bikes at a good quantity which makes these bikes available at most of the time. So we may face some difficulties to choose from these options that which one will be the best compared to our needs or demands. Today we are here to help you guys to make decisions on which bike you should take among those bikes by presenting top five 100cc bikes in Bangladesh 2017.
Top Five 100cc Bikes - Honda Livo
As we all know that Honda is one of leading motorcycle brand in our country. Honda Company is satisfying their consumers since the beginning of the motorcycle market history of our country. Honda Livo is another great 110cc bike of our country and Honda Company has given focus on aggressive looks and characteristics in this bike which is totally opposite compared to 100cc bikes segment. This bike has great look as it has muscular oil tank with edged design on it. Solid colored body and other parts of this bike make it look much better. This bike has well designed head lights and rear lights also.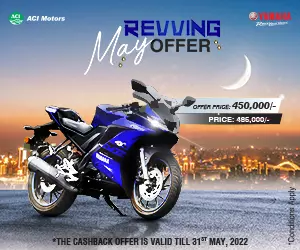 The handle bar position and long seat will give the riders very comfortable riding experience with great control over the bike. This bike is capable to carry 8.5 liter of fuel. It has telescopic fork suspensions in front and spring loaded hydraulic suspensions in rear side which will make the riders riding experience more hassle free. It has same 80/100-18 size tires at both ends and both are tubeless. As per company claim this bike is the highest mileage giving bike in its segment. The engine of this bike is air cooled, four stroke and SI formulated. The gear box has four speed transmissions. It delivers great performance and speeding quality with good throttle response.
This bike is for those who are looking for a premium quality 100cc bike with great mileage, comfort, speeding quality and great looks. This bike is the newest member of Honda Company in our country.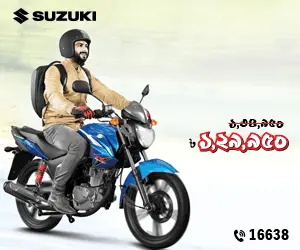 Top Five 100cc Bikes - TVS Metro Plus (ES)
TVS Metro series is another well-known 100cc bike in our country. It has won trust worthiness and reliability of its consumers in our country. As a result TVS Metro Plus (ES) is another great bike of this Metro series. It has fuel efficiency, comfort, descent look, good performance and great durability. This bike has great look as it has a well designed headlight, curved fuel tank and standard rear light with long comfortable seat. This bike has telescopic oil damped front suspension and 5 step adjustable hydraulic shock absorber in the rear side. These suspensions will make the riding experience greater and hassle free.
It has four speed transmissions as usual and delivers great efficient mileage. This bike has capability to carry 10 liters of fuel including the reserve sector and it weights 109 kilograms. It has drum brakes at both sides. The handle bar position is best for commuting riders. It will give better experience for descent controlling around the city or out of city area. It has ES beside its name because it has electrical starting system also with kicker. This bike is for those who want a descent 100cc bike which will deliver great efficient mileage and will be hassle free. It also has less complexity in its maintenance.
Top Five 100cc Bikes - Hero Splendor Plus
All the Splendor series bikes are most selling bikes than other bikes o Hero. This Splendor Plus is another hit from Hero. It has descent look and all the bikes of Splendor series are similar to each other. This series is so much famous in our country for its high efficiency, comfort, descent look, longevity and very high durability. This bike has standard looking headlight, good designed fuel tank, long comfortable seats and descent rear lights at the rear end. It has alloy wheels at both ends. This bike has got the logo of Splendor written by steel on the parts under the seat. It has also four strokes, air cooled single cylinder OHC engine.
It has kick and electric both type of starting system. It has 4 speed transmissions as like the other 100cc bikes. In front side it has telescopic hydraulic and in rear side swing arm with hydraulic. These suspensions will be very much helpful to get comfortable and hassle free riding experience. It has 11 liters fuel carrying capability including 1 liter of reserve. It weights 112 kilograms. This bike has drum brakes at both sides. It has 159 mm of ground clearance which will be good to go through numerous speed breakers of our country.
Persons who are looking for a bike with durability, longevity, very much available spare parts, highly efficient, comfortable and affordable bike can choose this bike with their eyes closed.
Top Five 100cc Bikes - Suzuki Hayate 110
This is another great looking 100cc bike in our top five 100cc bikes list in Bangladesh 2017. It has good standard head light and rear light with little bit curvy fuel tank. It has Suzuki's logo on the fuel tank and the seat is also very comfortable. Color combinations and solid colors increase the beauty of this bike. It also has attractive but analogue speedometer. This bike delivers standard mileage and good speeding ability with great comfort and style. It has muffler over the exhaust pipe which also makes the bike look better.
This bike also has 4 speed transmissions and air cooled, four stroke, single cylinder engine. It can be started with electric and kick both process. This bike has telescopic front suspensions which make the riding experience much better. It has drum brakes in both sides. As present trend this bike also has alloy wheels at both ends.
This bike is for those who are looking for a good looking 100cc bike with good speeding ability and comfort. Suzuki Company has also gained a good position by their reliability and after sale services in our country as this company has great image around many countries around the world.
Top Five 100cc Bikes - Bajaj Platina 100
Though this bike is not very common in Dhaka city but it can be found at a huge quantity outside Dhaka. People bought a huge unit of Bajaj Platina 100cc because this bike is very much compatible with rough using and strong activities such as loading a huge weight and perform. This bike has standard 100cc looks with good color combination works in fuel tank and other parts of the body. It has great long seat in which we can see they ride with four persons including the rider himself outside Dhaka.
This bike is being used for public transportation in the rural areas since the bike was entered into the market because of its longevity, durability and strength. It has also good control and balancing characteristics as it has hydraulic telescopic fork in front and hydraulic SNS type suspensions in the rear end. It has a great fuel carrying capability of 13 liters which also helps the riders to ride through a very long road or time period. This bike also delivers high efficient mileage and hassle free maintenance.
Now we are going to tell about the special consideration motorcycle. In this special consideration we going to add a bike which is comparatively good with the 5 listed bike. And That bike is Bajaj Discover 100cc motorcycle.
This bike is powered by a mono cylinder, 102cc DTS- i air-cooled engine. This 4-stroke, 4 valve engine churns out a peak power of 10.1 bhp at 9000 rpm and its utmost torque production of 9.2 nm arrives at 6500 rpm. Bajaj has opted for a five speed gearbox for this bike with all gears down shift pattern.
Bajaj Discover 100 Dts-Si has telescopic forks at its front with a wheel travel of 130mm. The bike is equipped with Nitrox gas filled rear shock absorbers with a wheel travel of 110mm. The standard braking system of this bike features a front drum brake of 130mm and rear drum brake of 110mm.
This bike is mainly for those who are looking for a 100cc bike for rough use, weight lifting and high efficient characteristics. It will add satisfaction by delivering comfort and very long durability.
You might also be interested in