The Story Of A Journey Of 24,770KM With CBZ Xtreme 150 - Sumon
Published On 20-Jan-2021 09:55pm , By Ashik Mahmud
I am Mostafa Faruque Sumon. My residence is in Tarail, Kishoreganj. Currently, I am using a Hero CBZ Xtreme 150cc bike. I have been using this bike for about 24,770km. Today I will share my experience with the Hero CBZ Xtreme 150cc.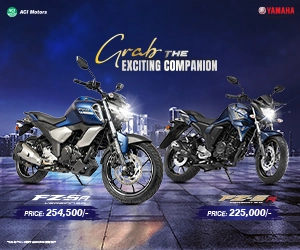 My mother had promised to get me a bike after my SSC exams. But due to multiple reasons, I got my first bike a little late. Anyway, the first bike of my life was special. That bike was the Hero Splendor 100. After using that bike for a long time, I sold it. And then I bought a Discover 100. I sold the latter one after a few days as well and bought the TVS Apache RTR 160. But I had set my mind on the Hero CBZ Xtreme 150cc bike.
I have been hearing about the quality of Hero CBZ Xtreme bikes since 2012 and thought that one day I would buy it as well. Currently, the bike is not available in the market. So, I had to get a second-hand one. I find this bike very comfortable.
I bought the bike from an elder brother in my area for 65,000BDT. I had asked him to sell it to me if he ever thought of selling it. My brother then assured me that he would sell the bike to me. The day he informed me about selling it, I instantly took the bike home.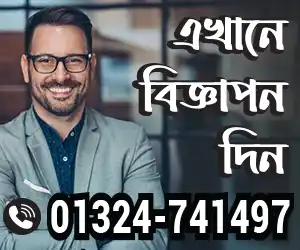 Riding the bike for the first time made me feel as if there is no other bike that has a smoother sound than this. Since I bought the bike, I haven't had to do any major servicing other than normal servicing. However, I have been using the bike as per the advice of an experienced motor mechanic.
BikeBD Vlog - Road To Meet A New Hero
What I like best about this bike is its engine sound. The exhaust sound and braking system of the bike is remarkable. Presently I'm getting mileage of 30kmpl in the city and 36kmpl on the highway.
My mother and younger brother take more care of this bike than I do. I wash the bike regularly, on my own. Of course, after washing I use gear oil in its chain. I change the engine oil of the bike accordingly. I have been using the Castrol Active since inception.
I haven't had to change any parts since I bought the bike. I hope there will not be any problem in the future either. I said this from the place of my confidence on this bike.
I did not make any modifications to the bike. I do not like modifications. Since acquiring the bike, I have had a top speed of 105kmph. Maybe I could have gotten a higher speed, but I didn't try as it is unsafe.
Hero CBZ Xtreme 150 good aspects of the bike:
Smooth exhaust sound.
Good control.
Stylish.
Good braking.
Good engine quality.
Hero CBZ Xtreme 150 were very few cons:
Heavy.
High seat height.
Spare parts of the bike are not much available.
I have had a tour of three hill districts till now: Khagrachari, Rangamati, and Bandarban with this bike. The performance of this Hero CBZ Xtreme bike on those tours was fantastic.
I am 100% confident in this bike. Only those who have used this bike can understand the reason for my confidence. I still have a long way to go with this bike. I would like to do more long tours of the CBZ Xtreme 150cc bike. Please do pray for my journey with the Hero CBZ Xtreme 150cc.
If You want to Find Hero Bike price in Bangladesh and Hero Bike showroom near you visit Our Website. Stay with us for more update motorcycle news. Thank you all
Written By: Mostafa Faruque Sumon
Published by Ashik Mahmud
You might also be interested in