Top 5 Tyre Brand In Bangladesh
Published On 19-Mar-2018 05:04am , By Ashik Mahmud
Motorcycle tires are not only just simple black rubber hoops that keep your wheels look awesome but also grinding against the trail or road surface. Tires are the soul of the bike. Maximum care should always be taken whenever one is shopping for a tyre. Today we are going to know about Top 5 tyre Brand In Bangladesh which are widely used in our country. Let's go for it.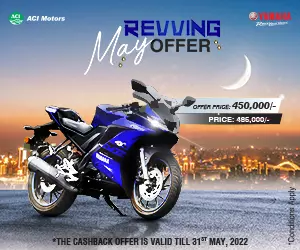 Top 5 Tyre Brand In Bangladesh - MRF Tyres One of the most popular brands for tyre is MRF Tyres (Source). Madras Rubber Foundation or MRF is an Indian company that has become very popular in global market place. Internationally, the MRF tyres are the most trusted among other companies due to the combination of comfort, and its extreme toughness.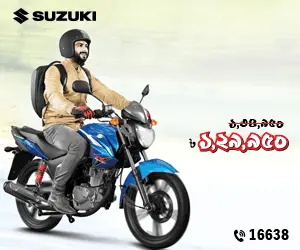 It takes huge number of engineers and scientist for testing and manufacturing procedure. Its high tech cutting – edge technologies, advanced materials makes it more perfect. MRF is an award winner tyre brand and the reason behind this its supreme quality.
Also Read: All Bike Price In Bangladesh

Top 5 Tyre Brand In Bangladesh - MichelinMichelin is the second largest tyre manufacturer in the world. It's a French-based tyre manufacturing company which is founded in 1888 by the Michelin brothers. The company is dedicated to enhancing its clients' mobility, sustainably also designing and distributing the most suitable tyres.
They provide services and solutions according to their clients' needs. The company also manufactures tyres for heavy vehicles like airplanes; space shuttles as well as aircrafts etc. the production of exceptional quality of tyres which made it possible for to stand the test of times, with formidable existence for about 130 years.
Top 5 Tyre Brand In Bangladesh - CEATCEAT (Cavi Elettrici e Affini Torino) ltd is one of India's leading tyre manufacturers and has its enormous presence in global markets (Source). CEAT marks the highest exports in different categories of tyers to India as well as over 110 countries across the world.
This leading corporation manufactures more than 95,000 tyres on a daily basis, which are known for their superior grip on any road condition. CEAT tyres known for their finest design, durability, smooth ride and secure and safe grip on roads.
Also Read: All Bike Showroom In Bangladesh

Top 5 Tyre Brand In Bangladesh - Pirelli Pirelli is the fifth biggest tyre producer company on the planet . It's an Italian company situated in Milan but also has its manufacturing branches in Rome and Georgia USA. Pirelli is a major player in the tyre industry and the only global player focused solely on the Consumer tyre market, which includes tyres for cars, motorcycles and bicycles.
Superior vehicles, for example, Aston Martin, Ferrari and Lamborghini keep running on Pirelli. Pirelli products are designed to fit an array of light trucks as well. The main selling factor of Pirelli is its advance technologies when it comes to handling wet and dry grips. It's one of the best Italian brands in terms of creativity, excellence, and innovation.
Top 5 Tyre Brand In Bangladesh - Tourino tyre Last but not least, tourino tyre is Bangladeshe's first tyre manufacturing company. It started their journey in 1996. It is designed to withstand any kind of terrain or any kind of road conditions. It is so well made. This tyres durability is so much good and its quality is also great. This tyre is comfortable with bikes. It has 29 patterns available in 24 sizes. It has tubeless and also with tube tyres available
So this all about the motorcycle tyre brands of bangladesh. If you have any ideas than share with us in comment. Thank You All.
Published by Ashik Mahmud
You might also be interested in