Total Tools High Pressure Washer For Motorcycle Cleaning
Published On 15-May-2023 03:39pm , By Arif Raihan Opu
Total Tools is a global brand that offers a wide range of high-quality tools and equipment for various industries. Their High-Pressure Washer is one of their most popular products, especially in Bangladesh, where it has become an essential tool for many households and businesses. In this article, we will take a closer look at Total Tools High-Pressure Washer and its benefits in Bangladesh.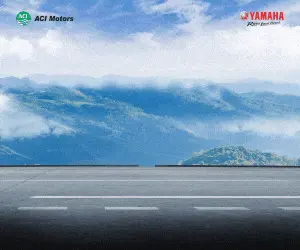 Total Tools High-Pressure Washer is a versatile tool that can be used for a variety of cleaning tasks. It uses high-pressure water to blast away dirt, grime, and other debris from surfaces such as concrete, tiles, walls, vehicles, and many more. The washer is equipped with a powerful motor that can generate pressure up to 2000 PSI, making it capable of tackling even the most stubborn stains.
One of the main benefits of Total Tools High-Pressure Washer is its efficiency. It can clean a large area in a shorter time compared to traditional cleaning methods, such as scrubbing or hosing down with regular water pressure. This is especially beneficial for businesses, such as car washes, where time is a crucial factor. Additionally, the high-pressure water ensures that the surface is thoroughly cleaned, leaving no residue behind.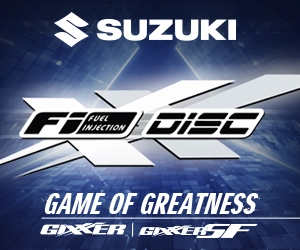 Another advantage of Total Tools High-Pressure Washer is its cost-effectiveness. While the initial cost of the equipment may seem high, it can save money in the long run by reducing the need for costly cleaning products and labor. In Bangladesh, where labor costs are relatively low, the washer can be an affordable and efficient option for both households and businesses.
Total Tools High-Pressure Washer is also eco-friendly. It uses only water, with no harmful chemicals or detergents required. This means that it is safe for the environment and can be used in areas where chemicals are not allowed, such as near water sources. The price of this pressure washer is 6,500 BDT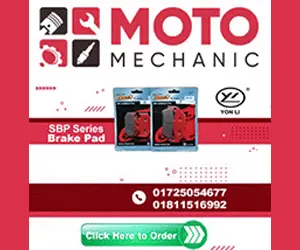 In terms of maintenance, Total Tools High-Pressure Washer is easy to clean and store. It comes with detachable nozzles and hoses that can be easily removed and cleaned after use. The equipment is also designed to be compact and lightweight, making it easy to store in a small space.
In conclusion, Total Tools High-Pressure Washer is a reliable and efficient tool that can make cleaning tasks easier and faster in Bangladesh. Its versatility, cost-effectiveness, eco-friendliness, and ease of maintenance make it an excellent investment for households and businesses alike. With the help of this tool, cleaning can be a hassle-free task, allowing people to focus on more important things in life.
Showroom Address:
62 Kemal Ataturk Avenue (2nd Floor),
Banani, Dhaka
Published by Arif Raihan Opu
Creating a value of life isn't easy. But creating life valuable is easy. So I tried to creating value and make an impact. I like to work in a team that is cooperative and helpful. I like to share my knowledge and skills for the betterment of the company. Always find out the opportunities and use in a proper way.
You might also be interested in