Top 110cc Motorcycle for 2018 in Bangladesh
Published On 13-Jan-2018 05:05am , By Raihan Opu
In the commuter motorcycle segment the there some 110cc motorcycles are available in Bangladesh (Source). Being quite uncommon segment potential buyer of these motorcycles may face difficulty of choosing from available models. Hence here is our Top 110cc Motorcycle for 2018 in Bangladesh. Let's know about them in brief as they can be your commuting companion for the year 2018.
_x000D_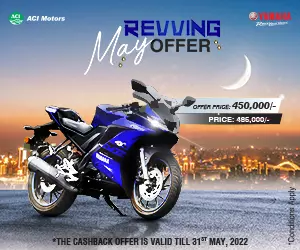 _x000D_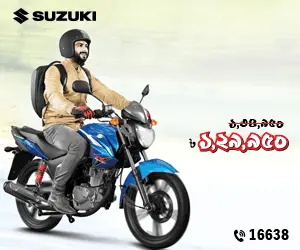 The 110cc segment of motorcycle is not a quite common segment. But these days many manufacturers in Asian countries are manufacturing commuters with 110cc capacity engines. These machines are specifically still not creating a new segment. Moreover those are quite similar like 100cc or 125cc commuters in service & performance. Whatsoever is the reason of manufacturing this capacity of motorcycle that's not our today's concern.  But here we have listed few bikes those belongs around 110cc motor can be your ride for 2018.
_x000D_
_x000D_ _x000D_
Top 110cc Motorcycle for 2018 – Honda Livo 110
_x000D_
When talking about 110cc commuter motorcycle the name should come first is Honda Livo 110. This is the latest addition in our 110cc commuter motorcycle segment from Honda. The model was quite a long awaited motorcycle in this segment in Bangladesh. After huge discussion and enthusiasm finally on the middle of last year the motorcycle has launched in our market.
_x000D_
The motorcycle looks so nice and decent and somewhat looking like a bigger 125cc motorcycle. It designed with very attractive aerodynamic design, feature and color scheme. Moreover it comes from Honda; so all together the motorcycle got huge popularity within few months after launch.
_x000D_
Though the Honda Livo 110 looks & design is new and unique but the motorcycle constructed lending the engine and frame from Honda Dream Neo. But Honda Livo designed and featured for quite more efficiency and performance.
_x000D_
Hence the engine is a 109.19cc four stroke single cylinder air cooled engine. It delivers 8.31BHP of power and 9.09NM of torque. The HET and BS-IV standard engine also ensures significant fuel efficiency within the segment. So you can understand it's a nice package in this commuter segment.
_x000D_
_x000D_
Top 110cc Motorcycle for 2018 – Suzuki Hayate
_x000D_
The Suzuki Hayate is the fuel efficient and lighter designed commuter from Suzuki Motorcycle. The motorcycle is already rolling on our roads from few years. It got popularity in our market due to its slick & light design and for mentionable mileage figure.
_x000D_
The motorcycle designed very specifically focusing on commuting customers need. So it's nicely featured with commuting characteristics. Hence the motorcycle comes with a 113cc single cylinder four stroke air cooled SOHC engine. The engine delivers 8.7PS of power and 9.3NM of torque.
_x000D_
According to the manufacturer the engine is designed with comparatively low friction, low weight & high compression characteristics. Therefore the combustion improved, throttle response is prompt and fuel efficiency achieved significantly. Hence for those concentrated commuting features it's another nice pack in this commuter motorcycle segment.
_x000D_
_x000D_ _x000D_
Top 110cc Motorcycle for 2018 – Hero Splendor iSmart 110
_x000D_
The Hero Splendor iSmart 110 is the 110cc commuter motorcycle that comes from Hero. This new Splendor iSmart 110 came following the successful track of Hero Splendor series. Hence not omitting the successful 100cc Splendor Hero introduced newly featured Splendor with all new 110cc engine.
_x000D_
Hero Splendor iSmart 110 comes with 109.15cc four stroke single cylinder air cooled engine. The engine produces the power of 9.39BHP and torque of 9.0NM. Moreover the engine comes with an enhanced feature of I3S Technology. The I3S works for minimizing fuel consumption while riding in the city traffic.
_x000D_
Hence coming to the looks and design its design is completely new and different from 100cc of Splendor. It got all new body dynamics and features that create a different appeal for the customers. Hence it's another capable commuter in this segment. So it took its position in our top 110cc motorcycle for 2018 in Bangladesh.
_x000D_
_x000D_ _x000D_
Top 110cc Motorcycle for 2018 – TVS Metro Plus 110
_x000D_
TVS Metro Plus 110 is the commuter from TVS that also came following its predecessors trail. The TVS Metro 100 is the successful commuter from TVS and that has many years of successful track result in Bangladesh and in other Asian countries. Following that success TVS designed and manufactured this 110cc capacity TVS Metro Plus 110.
_x000D_
TVS Metro Plus 110 is all new model in the TVS Metro series. It's a commuter in core and it designed with the focus of commuting. Hence the motorcycle enhanced with new design, look and features but again it carries the core feature of fuel economy. According to company standard testing condition the motorcycle can run 86km with one liter of fuel.
_x000D_
Whatsoever, the motorcycle comes with a 109.7cc single cylinder four stroke & air cooled engine. The power figure of the engine is 8.4PS and torque is around 8.7NM. So being a 109kg light weighted commuter the power figure is quite enough to roll on our roads.
_x000D_
So readers you can see here we have sorted out three models of 110cc motorcycle for our top 110cc motorcycle for 2018. As we are in the New Year and of-course some of you may have planned to buy a new commuter for your daily moves. Therefore you can consider any of those models of motorcycle to meet your needs. Hence feel free to comment or query and stay connected with us. Thank you all.
_x000D_ FAQ - Frequently Ask Question_x000D_
1. What is the mileage of Passion Pro 110?
_x000D_ Ans- The claimed mileage for the Hero Passion Pro is 84 kmpl and for the Hero Passion Pro 110 is NA._x000D_
2. Which bike gives highest mileage in world?
_x000D_ Ans-Â Bajaj Platina ComforTec 104 KMPL._x000D_
3. What is the CC of Passion Pro?
_x000D_ Ans- The Hero Passion Pro is powered by a 97.2 cc air-cooled engine which produces of power._x000D_ _x000D_ Useful Article You May Like:_x000D_
_x000D_
_x000D__x000D_
_x000D_
_x000D__x000D_
_x000D_
_x000D__x000D_
_x000D_
_x000D__x000D_
_x000D_
_x000D__x000D_
_x000D_
_x000D__x000D_
_x000D_
_x000D__x000D_
_x000D_
_x000D__x000D_
_x000D_
_x000D__x000D_
_x000D_
_x000D__x000D_
_x000D_
_x000D__x000D_
_x000D_
_x000D__x000D_
_x000D_
_x000D__x000D_
_x000D_
_x000D__x000D_
_x000D_
_x000D_ Read By Category:_x000D_
_x000D_
_x000D_

_x000D_
_x000D_
_x000D_
_x000D_
_x000D_
_x000D_
_x000D_
_x000D_
_x000D_

_x000D_
_x000D_
You might also be interested in