Taro GP Two Predator Feature Review - BikeBD
Published On 12-May-2018 05:22am , By Ashik Mahmud
In Bangladesh right now bike lovers are attracted to sports bike. Though in our country have some cc limitation but people are attracted to sports bike. Although the price of sports segmented bike is high but people don't heisted to buy a sports bike with a higher price. But things are changing day by day. Now some Chinese company import their sports bike in Bangladesh. Lifan KPR 150 and Loncin GP 150 two of them are chinese brand which create an impact in sports segment. Now another brand is coming soon is Taro Moto Motorcycle. Their one of the stylish motorcycle Taro GP Two Predator will coming soon in Bangladesh. Thats why we bringing you the Taro GP Two Predator Feature Review.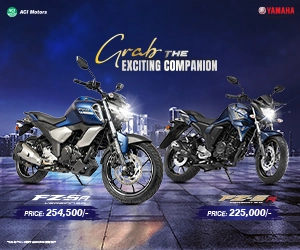 Some days ago we published a feature review about the bike Taro GP One. Now we are going to present you about the Taro GP Two feature review. Before starting the review I would like to tell some thing about the bike. This bike has a great looks and style. One kind of racing and aggressive looks. Taro will a challenger of Lifan KPR 150. Taro GP Two Predator Feature Review - Design, Looks & Style: If you wants know about the design, looks and style, you will be surprised because its looks that no one will ignore. From front to the tail its keep the racing style and looks. Taro GP Two from front is looks that ready for the race. Side panels are curved edged shaped and aerodynamic which gives muscular looks.
See All TARO Motorcycle Prices Here
The headlights are looks like super-hero ironman. Without this windshield and air flow net just attached to the windshield which gives much air flow to the engine. Taro GP Two Predator Feature Review - Engine: In 150cc sports segment taro will be a one the impressive motorcycle. Right now Lifan KPR 150 is one of the bike which makes good in sports segment. But when is comes with a goods looks with a powerful engine taro will be a good potion. Taro GP Two Predator has 150cc water cooled single cylinder four stroke camshaft overhead engine.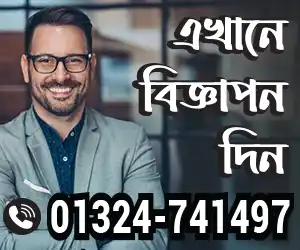 Engine displacement 149.9cc. Bore and stroke 56.5mm*49.5mm. The engine dimensions 1930*738*1080. Engine produced maximum torque of 14.7 NM @ 7000 rpm and maximum power 16.0 BHP @ 8500 rpm. Engine compression ratio is 10:7:1. Taro GP Two Predator Feature Review - Tires, Breaks & Suspension: One of the most impressive thing of Taro GP2 is its tires. In front they have 110/70-16 and rear tire is 140/70-16. Wheel size is 16 inch alloys. Both tires are tubeless tires. When its comes to the breaking taro has another thing that taro impress us. In the front taro gives 30mm duel front disc and the rear one is 240 single rear disc break. So that's why we think that in breaking taro will be a better bike.
See All TARO Motorcycle Showroom Addresses Here
In sports bike suspension one of the most important thing. In front they have positive shock absorber and rear one is single gas absorber. Taro GP Two Predator Feature Review - Features: In features taro is fully featured motorcycle. It has a digital speedometer. Speedometer shows speed, fuel guage, gear indicator, rev counter, clock all things are include in speedometer. Starting or ignition system of the bike is self/electric. Taro has impressive things that are its headlight and tail light.
It has LED headlights which is DRL integrated. It gives a mucho looks of the bike. The tail light is just under the pillion seats with the ex-hust. Split seats which divide the rider and pillion. Pillion seat is little bit higher.
Best Sports Bike in Bangladesh
The thing is that the exhaust of the bike. Its not he under belly or regular exhaust. Its just under the pillion seat. Which gives a sporty looks. The indicator of the bike LED indicator. It has 12/7Ah battery. Company claims that mileage of the is 35 km(city) and 40 km(Highway). Bike will have top speed of 125km/h. Bike dry weight is 140kg. Bike will available with four colour option.
In summary we can say that overall its an aggressive motorcycle. Muscular design, looks, and style everything just say that it's a sports bike which is ready to do more. But engine and the price of the bike 2,75,000/- is seems a bit expensive. Because with that kind of price range people will find something more. That's all about Taro GP2 Predator feature review. Till then Thank you. Be Safe, Wear Helmet.
Read By Category:
Published by Ashik Mahmud
You might also be interested in