Why Suzuki Gixxer Mono Tone Edition Is So Much Popular?
Published On 20-Jun-2022 10:42am , By Arif Raihan Opu
Why Suzuki Gixxer Mono Tone Edition Is So Much Popular?
Suzuki is one of the biggest motorcycle brands in the world. In Bangladesh Suzuki is popular for Gixxer and GSX series. Both are naked and sports series models. But Suzuki Gixxer Mono Tone is one of the popular models from Suzuki Motorcycle. Now the question is why Suzuki Gixxxer Mono Tone is so much popular?
Why Suzuki Gixxer Mono Tone Is Popular:
Powerful Engine
Speed
Mileage
140 section tire
There are some reasons that Suzuki Gixxer Mono Tone is popular in Bangladesh. First of all its engine, in this segment it has a power full 155cc engine compare to others. This bike has a 154.9, Air-Cooled, 4-stroke, single-cylinder engine. From this engine, it can produce about 14.8ps@8000rpm and 14Nm torque @6000rpm. So you can see that in this segment this bike has remarkable power in it.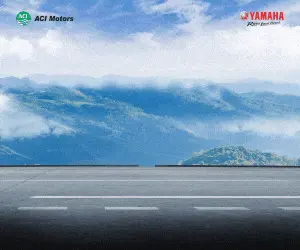 The second thing is that of course its speed. It has a powerful engine so it obviously has some speed on it. You can feel it when you ride it. For its speed young bikers of Bangladesh liked this bike very much.
Now comes the mileage of this bike. Yes, you may think that maybe the mileage of this bike is low. But it's not, the mileage of this bike is around 40 kilometers per liter which is ahead of many competitors of this segment. So you don't have to worry about fuel consumption when you are on a long ride.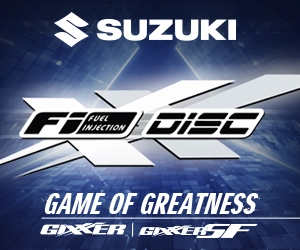 Click To See Suzuki Gixxer 155 Review
Last but not the list it's the tire of this bike. This bike has a 140 rear tire which is very rare in this segment. You will feel the difference between the others when you ride. With a fatter tire, you will have confidence at high-speed cornering. Now, this bike comes at a price of 1,74,950 BDT which is one of the best value for money in this segment and price range.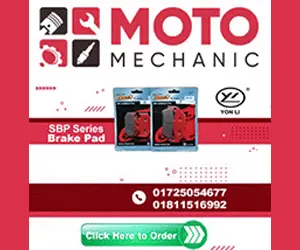 These all features make this bike very much special and popular among bikers. Without these features, this bike has braking, balance, and controlling which gives you feel the freedom of joy. Being a naked bike, this bike is gained much popularity in its segment. So what do you think of this bike? Ride and you will feet it too. Lets See Suzuki Gixxer price in Bangladesh.
Published by Arif Raihan Opu
Creating a value of life isn't easy. But creating life valuable is easy. So I tried to creating value and make an impact. I like to work in a team that is cooperative and helpful. I like to share my knowledge and skills for the betterment of the company. Always find out the opportunities and use in a proper way.
You might also be interested in