Suzuki Hayabusa at Dhaka Bike Show 2018
Published On 22-Mar-2018 09:26am , By Ashik Mahmud
For the people who have watched the movie DHOOM will remember that glorious Suzuki Hayabusa which was ridden in the movie by John Abraham (Source). For many that was the start for falling in love with bikes & Rancon Motorbikes Ltd took use close to that as they showcased Suzuki Hayabusha at Dhaka Bike Show 2018.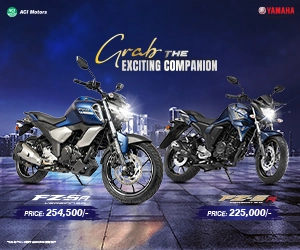 See Nearest Suzuki Motorcycle Showroom Addresses To You
So let's straight go into the bike, for everything the engine. The bike carries a 1340 cc ( yes nearly the same size of Toyota Corolla X Assista 2005). It has four cylinders, 16 valves, the engine is liquid cooled and yes fuel injected. Engine & Gearbox - The engine produces 197 BHP (the most powerful legal bike in BD R15 V3 produces 19.1 BHP) & 138 NM of Torque. The bike is fitted with a 6 speed gearbox which is assisted by slipper clutch. Performance - Top speed of the bike is limited to 299 km/h & on average the mileage of the bike is expected to be around 12-15 km/l. Suspensions - Upfront there is a USD suspension with coil spring in the rear there is a oil damped compression & rebound damping. Both the front & rear suspensions can be adjusted according to the rider's choice.
Also Read: Kawasaki Ninja H2 Carbon Specification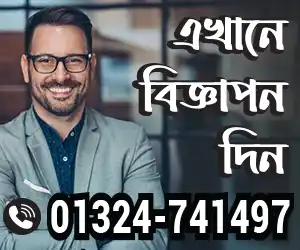 See All The Available Suzuki Motorcycles In Bangladesh Here
Brakes - Up front you will get 4 pot radium mount calipers disc brake one a while hydraulic brake is present on the rear of the bike. Tyres - Most Suzuki Hayabusha uses Bridgestone Battlax tyres, with 120 sections up front & 190 sections in the rear, both with 17 inches alloy rims. Weight & Capacity - The bike is huge in size, in some respect the bike is as wide as a CNG three wheeler. The bike weighs 250 kg (dry) & has a tummy which can load up to 21 litres of fuel.
Heritage: With wide spread fight with the Kawasaki Ninja ZX-12R in the early 2000 there were concerns that there will be a speed war developing in the world of two wheels. Many in the European Union feared that with increase speed there will be a concern over the safety of two wheels. So both the European & Japanese manufacture came to a gentlemen's agreement back in 2000 that that all super bikes will be limited to 300 km/h due to safety. It is set to believe that if not this limit then the bike would have crossed the 315 km/h barrier, compare to Suzuki MotoGP bike it would have been 25 km/h slower.
Price - Although this is a Hyper bike but this bike wasn't design for SPEED, mostly it was designed to eat up the tarmac like a touring motorcycle. For the people who will be asking about the price of it! Well firstly you can't have this in Bangladesh for reason we all know & secondly if you are rich & want to buy this then the nearest you can go from BD is in India where it cost you around 17 lakh BDT & if you want to import that here (given you get the permission) add 151% tax on that. In short with that price you can buy a 2017 Brand New Toyota Premio. You can check our First Impression Video of this magnificent bike at our Youtube Channel.
Published by Ashik Mahmud
You might also be interested in