Suzuki Gixxer Ownership Review By Subrata Biswas
Published On 14-Dec-2016 09:31am , By Saleh
Hey Guys! This is Subrata. I work for Bangladesh Red Crescent as the ICT Manager. It's been a year I've bought a Suzuki Gixxer and rode around 8,000 kms in the roads of Dhaka. I am not a very desperate rider. I am somewhere in the level of a passionate beginner and a regular commuter/city dweller who uses his bike as a horse and a donkey. The few lines I am going to type below are based on my experience and if it doesn't match yours I beg your pardon.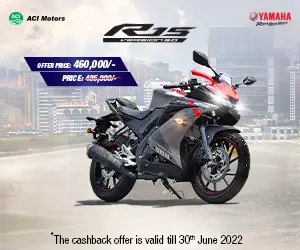 I learned how to ride a motor cycle in the year 1994 after my SSC exam with a Honda H100S CDI. I started to ride bikes frequently when I went to Chennai, India for my Graduation in 1997. From 1997 to 2002 I had experienced a series of bikes such as Bajaj KB100, Yamaha RX 100, CBZ, Pulsar 180 etc. This is to mention here that my parents who used to live in Khulna had no idea about my riding until I faced an accident and badly injured my leg which took around one and a half months.
Suzuki Gixxer Video Review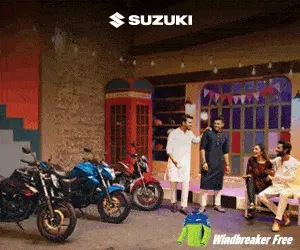 As a result when I came back to country and started my career in Dhaka I had no permission to have a bike. It took me more than decade to make my father understand that I desperately need a bike. He slightly understood the fact back in October 2015 and I bought the Suzuki Gixxer on 8th of November, 2015 before he could change his mind.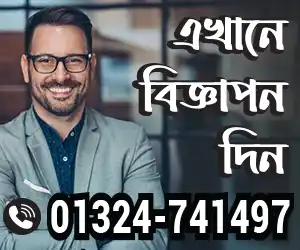 As you can understand I was about to purchase a two wheeler when I am quite aged I decided to have a good machine. I conducted an online and offline research on the available motorbikes in Bangladesh. My intention was to buy a stylish motor bike with a bit of power, riding comfort and durability. As FZ Fi was not available in market and FZS was too mainstream I decided to purchase Honda CB Trigger as I had to ride with my wife and kid. But I didn't like the look of CB trigger when I saw it physically.
The hunt for a good motorbike was still on and I got a chance to have a test ride of Gixxer which belongs to one of my friends. I just loved the bike. Moreover my six year old watching the Suzuki Gixxer over youtube was kind of pushing me all day to buy Gixxer. The Indian reviews also turned up to be really optimistic about Gixxer. But still I was a bit skeptical when I heard bad things about Gixxer by my country men on the social media. Also in the case of Suzuki Gixxer not only Suzuki have pronounced it as their flagship model in India but also named it after iconic leader class superbike GSXR 1000. But that was before I took it for a spin.
No matter how powerful good looking or well-equipped a motor cycle is, it's only as good as the confidence that inspires in the rider. And that's exactly where the Gixxer will blow you away. Lets See Suzuki Gixxer price in Bangladesh here.
To see the details Suzuki Bike price in Bangladesh and Suzuki showroom near you visit BikeBD.Com. Stay with us for more update motorcycle news.
You might also be interested in