Suzuki Gixxer Ownership Review By Seefatur
Published On 01-Sep-2016 04:57am , By Saleh
There is many meaning about a Motorcycle. Many people think many things about it. But in my view it means Freedom. Sometimes I go out with my Motorcycle at highway to get rid of stress. During my ride in early days, I felt something was wrong with the motorcycle.
Maybe I could get more riding test if my Motorcycle has more Engine power and better control. So far, I have bought Suzuki Gixxer which has Bangladeshi highest legal cc limit (154.9 cc). Therefore here is my Suzuki Gixxer Ownership Review (Source).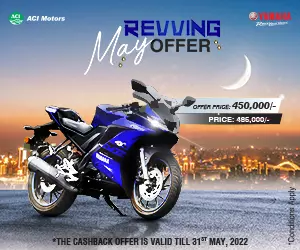 Why Suzuki Gixxer?
Most of the time we became confuse when we are going to buy a Motorcycle. I was confused too. To enhance my knowledge about Motorcycles, I started to read reviews from different motorcycles blogs. Also I have discussed with motorcycle experts about bikes.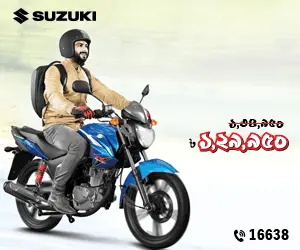 Also I watched various bikes test ride from YouTube. As I am going to purchase the motorcycle with my own money so if new bike could not satisfy me, that might be hurtful for me. So far, I find out which facilities do I need from a Motorcycle –
Engine power must be at higher category.
There must be a Tubeless tyre.
Graphical & Aero-dynamic design should be attractive.
Dash-board needs to be full digital and there must be a gear indicator.
There must be an engine kill switch.
It must be a weighted motorcycle.
Its spare parts should be available at any place of Bangladesh.
Its' Warranty & after sales service should be better.
I selected three Motorcycles after comparing with those points. Those ware Yamaha Fazer, Honda Trigger and Hero Hunk.
At that time a new bike hit into Bangladeshi market which named Suzuki Gixxer. I have started to collect all information about Suzuki Gixxer.
After analyze it's specification with my expectation, it could full-fill all my expectation except 7 & 8 number point of my expectation list. And "Fuel efficiency engine" information was like bonus facility.
Suzuki Gixxer has more advantage rather than Yamaha Fazer, Honda Trigger and Hero Hunk. So far I didn't wait any longer.
My budget was BDT 2,85,000/- (including motorcycle registration). But I could purchase Suzuki Gixxer at BDT 2,60,000/- with registration. So Suzuki Gixxer saved my money too.
Suzuki Gixxer Specification:
Suzuki Gixxer's design was inspired by the Suzuki GSX-R1000. It is also known as Suzuki GSX-R155. Maybe it born to give it's rider a Super bike feel, though it is not. Its specification is given below –
[table id=225 /]
Suzuki Gixxer Riding Experience:
To evaluate its durability and overall performance, I have taken exact One year to check it. During this time, I have ridden this bike at various roads (village road to hill road) and at various weather (basically Summer-Rain-Winter).
Before writing this review I have already ridden 12,500 Km. Though it is not an off-road bike, but its off-road performance was fabulous. I have received maximum speed of 118 km/h from this bike.
No bike ever made in this world with 100% accuracy. Suzuki is also not an exception. I have some good experience as well as bad experience while riding this Motorcycle. Those are described below –
Suzuki Gixxer - Pros:
Its engine transmission is too much smooth though you couldn't realize how fast it's going on if you don't look at speedometer. It took 5 sec to reach from 0 to 60 km/h and took 15 sec to reach from 0 to 100 km/h. You will not face any engine vibration while ride this bike over 100 to 112km/h.
Its chassis and aero-dynamic design is too good which could enhance your control capability.
Its wide tyre could grip road very nicely. So far you could ride this bike easily at every road like village road to hill roads. It also helps you to do proper turning and cornering.
Full-Digital dash board is very useful. There are some extra features with Speedometer and Fuel meter. Like Gear Indicator, Tachometer, RPM indicator, Turn signal light indicator, Beam indicator and Watch. Also there were two extra Trip meters with ODO Meter where one can register the Trip distance and another one can register the distance between fuel stops.
It's front and rear suspensions are too good. You will not face any hard jerk during ride on a broken road and also you could control perfectly this Motorcycle if it's jump on that kind of road.
Its breaking system is much better than other bikes. It could help you to slow down your bike from a higher speed at a short time.
It has a fuel efficient engine. So far it could save your fuel cost. (Details have been explained in "Fuel & Lubricant experience".)
Rider's seating position is too good; so far you will not face any back pain during long ride.
Suzuki Gixxer - Cons:
Painting and Aluminum coating over its metal part wasn't good. Basically you may find rust over any metal part, but it is not acceptable if it found within one month of purchase the Motorcycle.
Some of its metal part wasn't made perfectly. So far those might damage with low pressure.
The joint of its electrical wiring wasn't good and not waterproof. During wet weather it will bother you more than any commuter motorcycle. Several times I have repair few electrical wiring like engine kill switch wire, horn wire, headlight Upper wire etc.
Though it's front break made by "Bybre" brand, it became jammed by mud while you ride at rainy weather. I didn't face this kind of problem with my commuter bike which has local made break.
Its ground clearance is 160 mm. So while you ride your bike with pillion rider, its lower surface may touch the ground and that may damage lower surface of this motorcycle.
It's starting (both, Kick and Electrical) problem is increasing day by day. I have already informed it to Suzuki service center, but they have failed to solve this problem.
Its seat length is not so long. So far, pillion rider couldn't comfort at long ride. At any urgent situation, you will not be able to take 3rd person at your bike.
Its plastic parts are not so durable. Those may damage with low pressure. Also plastic part's joint didn't made perfectly.
Things Needed To Be Included:
Suzuki could include extra rear mudguard to save motorcycle from mud. It's really difficult to wash motorcycle every day, so mudguard could reduce wash works. Though there is no mudguard, sometimes mud reaches near rear Monoshock absorber and that might be damaged too.
Suzuki may include chain cover in this bike. As there is no chain cover, chain became too much dusty and it may damage earlier.
Suzuki could include own designed "Bumper" at this motorcycle. If this motorcycle falls down due to accident, "Bumper" could save this motorcycle from bad scratch and damages.
If there were a "RPM lock" option, that option may work for safe ride.
Suzuki may include anti-theft device in this motorcycle to ensure its security.
Suzuki may include "Anti Breaking System" (ABS) at this bike. This option might work well during rainy season or at wet road.
Suzuki Company may introduce extra "foot rest" with "Saree Gurd". Girls could not seat at Gixxer while they wear Saree. (only for Asian Subcontinent)
Suzuki may include "Projector Headlight" at this bike. That might be useful during night highway ride.
Suzuki Gixxer - Mileage:
Many people said that higher cubic centimeters engine could not produce rational mileage. But it's a wrong thought at all. I think every vehicle's mileage is depending up to its driver.
Some facts like using good fuel, adjust actual tyre pressure, proper throttle use, changing spark plug and air filter on time and accurate break use could produce good mileage.
Suzuki is also working to ensure superior mileage. They introduce "SEP" (Suzuki Eco Performance) technology at this motorcycle. This technology offers both low fuel consumption and superior acceleration.
And it's true and It will not hamper your riding performance. I am getting 41.60 km/L from this motorcycle. Details are given below chart.
Suzuki Gixxer - Lubricant and Servicing Experience:
It's actual engine oil grade is 10W40 API(SG) JASO(MA), but it is not available all over the Bangladesh. I think it will be better if you use a specific engine oil grade for your motorcycle. Based on availability at Bangladesh, I am using 20W40 API(SL) JASO(MA2) grade mineral engine oil.
I have already tested various brands engine oil; I think "Shell" brand is best apart from those. I think it will be better if we avoid using synthetic engine oil, once I have used it and found a burning smell from the engine.
Also that synthetic engine oil may damage gear shifting smoothness. I have asked why it's happening at Suzuki Bangladesh service center, but they failed to give me proper explanation.
I have change engine oil with 1,000 km interval and also changed engine oil filter after every 2,000 km. Details are given below chart.
A motorcycle may give you an excellent performance if you provide proper maintenance for it. In this case, I have tried my best to ensure it. After 10,000 km, I have changed front brake shoes, Air-filter and spark-plug.
I have visit Suzuki service center for full servicing with 1500-2500 km interval. I have washed it by wash expert after 15-20 day interval.
I have lubricated its chain after 15-20 day interval. I have changed front brake fluid (DOT-4 grade) after 10,000 km. Details are given below.
All kinds of Suzuki spare parts are now available at Dhaka, hope it will be available all over the Bangladesh soon. Suzuki Bangladesh service center is not well equipped, but they are trying their best to upgrade it.
Conclusion:
I was fall in love with Suzuki Gixxer when it was launched at outside countries market back in September 2014. Also I thought it will never come at Bangladesh due to legal cc restriction.
So far I have decided to purchase other motorcycle. Suddenly Suzuki Gixxer was launched at Bangladesh with legal cc permit. It was like meeting with my dream girl. I have purchase it after two month analysis of this motorcycle. It full-fill 80% of my expectation and I am happy with it.
Whatever I found over One year from this motorcycle, I have tried to include those in this article Suzuki Gixxer Ownership Review. If any reader found any wrong information here, please let me know at comments option.
I have faced two very bad road accidents and I was saved by the mercy of God and safety gears. So always wear safety gears during ride your motorcycle.
Beast Regards,
Mohammad Seefatur Raahman
You can
send us your motorcycle ownership review
too. Share your experience and moments with your bike via our blog. You can write in Bengali or English or, both.
Click here for a guideline on how you should write you ownership review
and then send your ownership review to
articles.bikebd@gmail.com
Related Link's You May Like:
Read By Category:
[siteorigin_widget class="SiteOrigin_Widget_Accordion_Widget"][/siteorigin_widget]
You might also be interested in