Suzuki Gixxer 155cc 17,000 KM User Review - Shariar
Published On 26-Apr-2020 08:09am , By Raihan Opu
Greetings everyone! I'm Shariar, from Dhaka Badda. Currently, I am studying the final year of my honors course, and today I will share the 17,000 KM riding experience of my first bike, Suzuki Gixxer 155cc!
Suzuki Gixxer 155cc 17,000 KM User Review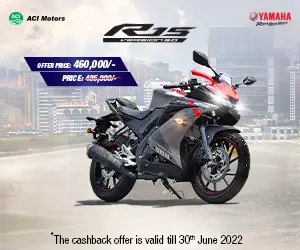 From my childhood, I have some kind of special love for bikes. I learned to ride a bike with the help of my elder brother and his bike. The bike has a power that helps you create bonding and new friendships with many people. You can ride everywhere and wherever you want to go, and I love biking because I love to ride.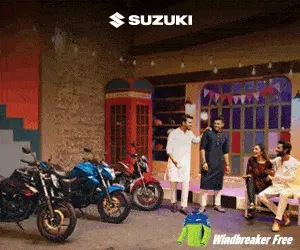 I didn't have to think too much when buying a bike, because my brother's bike is a Suzuki Gixxer 155 cc and I rode that bike and liked it very much. To me, The most attractive thing about that bike was the control and the performance figures. The Suzuki Gixxer 155cc was given to me as a gift from my elder sister, with support from my younger sister, Brother-in-law, and also with the approval of my mother.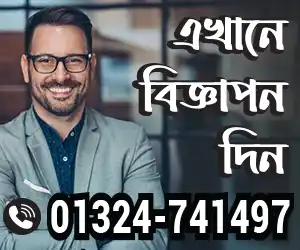 My home is at Betagi village in Barguna district of Barisal Division, and the bike was purchased from Barisal. I bought the bike with 2 lac 10 thousand BDT. After purchasing, I drove the new bike from Barisal to my home. Driving my own bike for the first time ever was really a wonderful experience. That 50 KM drive was really enjoyable, and as the bike was brand new, I took things slowly and drove within the break-in-period rules.
Suzuki Gixxer 155cc Test Ride Review
Some of the good aspects of the bike:
Balance
Cornering Ability
Mileage
Comfort
Braking
Speed
Throttle Response
Some of the bad aspects of the bike:
The headlight power is very low on the highway
Spare parts are costly
The handlebar is not perfect as a sports bike
Pillion seat is not so much comfortable
I feel a performance drop on the highway after 150 km of riding
Overall, the bike is good in almost every aspect. I am really satisfied with the performance and the reliability and everything about the bike. I have done all the free services at the right time on from authorized showrooms, and till now did not change any part on the engine or the outside of the bike. in these 17,000 Kilometers, I had to adjust the tappet once, and replace the fork oil seal which was broken after 16,000 KM. In the city, I got a mileage of 35 KM/liter while on the highway, the figure went up to 46 KM/liter. The top speed I got was 127 KM/h on Padma bridge link road. With a pillion, I achieved a max speed of 119 KM/h. I change the engine oil every 800 Kilometers, and after every 2 to 3 engine oil changes, I also change the oil filter. I use Shell 20W40, which costs 400 Taka only and is a really good engine oil. I put in around 850ml engine oil in each oil change. After 10,000 KM run, I changed the air filter and the spark plugs.
My bike is a model of 2017, but I modified it with the stickers of the 2018 model. Even though I rode this bike non-stop for 250 Kilometers, I did not face any kind of problem. I often ride from Dhaka to Betagi which is almost a 250 km ride. My first long tour was from Betagi to Kuakata, and I have many memories on that tour, and I got a very good performance on the highway.
Currently, the bike has aged more than 2 years, and Alhamdulillah I didn't face any major problems yet at the mercy of Allah. I wish to keep my first bike for the rest of my life. The Suzuki Gixxer 155cc has never bored me even after riding for hours after hours, and yet I didn't find any bad things about this bike. I really love my bike. Thanks, everyone. Lets See Suzuki Gixxer price in Bangladesh here.
To see the details Suzuki price in Bangladesh and Suzuki showroom near you visit us. Stay with us for more update motorcycle news.
Written By - Shariar
You might also be interested in