Suzuki Bangladesh Announced Eid Special Discount Offer For The Up coming Eid Ul Fitr 2023
Published On 29-Mar-2023 02:04pm , By Arif Raihan Opu
Suzuki Bangladesh, one of the leading automobile companies in the country, has announced an exciting Eid special discount offer for the upcoming Eid Ul Fiter 2023. The offer is designed to provide customers with the opportunity to own a brand new Suzuki vehicle at a discounted price, making this festive season even more special.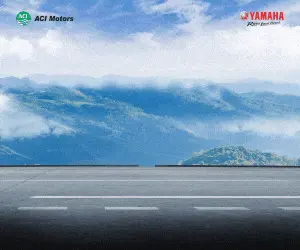 Eid Ul Fiter is an important occasion in Bangladesh, and people celebrate it with great enthusiasm and joy. As part of the celebrations, many people buy new things, including motorcycles. Recognizing this trend, Suzuki Bangladesh has come up with a special offer that will allow customers to purchase their favorite Suzuki motorcycle at a discounted price.
Under this offer, customers can avail of a discount of up to BDT 8,000 on select Suzuki models. The offer is applicable to all Suzuki motorcycles, and is available at all Suzuki dealerships across the country. Customers can also take advantage of additional benefits, such as free servicing and extended warranty, which will provide them with peace of mind and hassle-free ownership experience.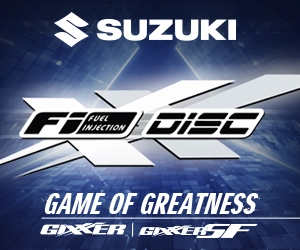 This offer is valid from the start of Ramadan until the end of the Eid Ul Fiter festival. Customers are encouraged to visit their nearest Suzuki Motorcycles Showroom to take advantage of this offer and make the most of the festive season.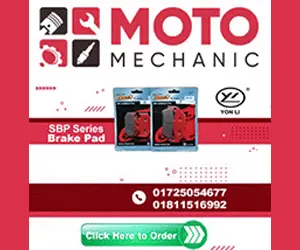 In addition to the special Eid offer, Suzuki Bangladesh has also introduced new models Like Suzuki Gixxer, Gixxer SF with new color and graphics and variants of its popular motorcycle models. The new models come with advanced features and enhanced performance, making them more appealing to customers.
Suzuki has been a trusted name in Bangladesh's automobile industry for many years, and the company has established a strong reputation for providing high-quality motorcycles and excellent after-sales service. The company's focus on customer satisfaction has been one of the reasons for its success, and this special Eid offer is just another example of its commitment to customer happiness.
In conclusion, Suzuki Bangladesh's Eid special discount offer is an excellent opportunity for customers to own a brand new Suzuki motorcycles at a discounted price. With additional benefits such as free servicing and extended warranty, this offer provides customers with a hassle-free ownership experience. So, if you are planning to buy a new car or motorcycle this Eid Ul Fiter, make sure you visit your nearest Suzuki dealership to take advantage of this fantastic offer.
Published by Arif Raihan Opu
Creating a value of life isn't easy. But creating life valuable is easy. So I tried to creating value and make an impact. I like to work in a team that is cooperative and helpful. I like to share my knowledge and skills for the betterment of the company. Always find out the opportunities and use in a proper way.
You might also be interested in