Lifan KPR 150 2019 (Version 3) Will Be Coming To BD
Published On 31-Oct-2018 12:52pm , By Ashik Mahmud
Rasel Industries Ltd rendered a picture of a sports bike with duel headlight, we are guessing that this could be Lifan KPR 150 (Version 3) 2019(Source). Lifan KPR150 is one of the most popular sports bike in the 150 cc segment, it has a tag line 'The Most Affordable Sports Bike' when it was launched back in 2015.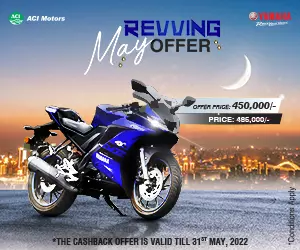 From the picture which was posted on Rasel Industries Ltd page we can see that the bike has a duel headlight, very similar in looking with Aprilia RS4 125. Also it has indicators attach to the looking glass of the bike. Now we are not sure whether this is the actual bike or not but another picture collected from Lifan (China) suggest this might be the prototype of the new Lifan KPR150 2019.
Also Read: Lifan KPR 165R Test Ride Review by Team BikeBD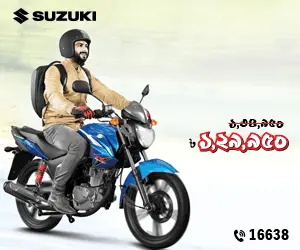 The spy picture looks like a heavy kitted bike which may be a bit taller in saddle height compare to the current motorcycle. The spy picture below gives us some interesting information. ( BikeBD holds no responsibilities if the following picture or information are WRONG as we collected these information from third party )
Up front there will be two headlights instead of current one.
Hoping the lights will be LED units not sure about projections.
Front Upside Down Suspensions.
Newly design fairing.
New LED indicators from Lifan KPT150.
Under belly exhaust.
New Alloy wheels.
Bigger disc brake up front like current Lifan KPR150 & KPR165R.
New swing arm.
Split seat.
New rear grab rail.
Fully digital speedometer from Lifan KPS 150.
Tough to say but I hope 130 section rear tyre.
Although the from the angle it is tough to predict but I think the handle bar will be a little bit more aggressive compare to current Lifan KPR150. One very noticeable thing is the engine, instead of current bikes of NBF engine this prototype Lifan KPR150 2019 seems to have NBS engine. We don't know what does that means but may be they have added two more valves and more power & torque in the engine.
Current Lifan KPR150 & KPR 165R shares the same chassis, design and everything. The engines are different. Lifan KPR15o produces around 14 BHP & 14 NM of Torque. Will be new engine produce around 16 BHP! If so then it really will be a game changer. We called the Chairman of RIL Mr. Nurul Abser Rasel and he said that the new Lifan KPR 150 2019 will come in Bangladesh by October 2019 but said nothing about the price.
Published by Ashik Mahmud
You might also be interested in