Zontes ZT-155U Test Ride Review - Team BikeBD
Last updated on 09-Oct-2023 , By Arif Raihan Opu
The day could have started a bit differently, with the world so wrong around us we think that these days even moving around has become a curse for all of us. We start our day with the dirty sound of one of the most striking motorcycles to be launched in Bangladesh this year, Zontes ZT-155U.
Zontes ZT-155U Test Ride Review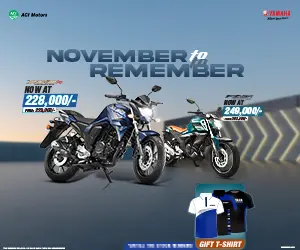 First of all, let's start with the name; yes like you got no idea why the name is so itchy. Seeing that 155 in the name we can absorb that it has a 155 cc engine, with 4 valves & a single cylinder to assist it. The engine of the bike produces 18.5 BHP @ 9250 RPM & 16 NM of Torque @ 7500 RPM.
Matted with a 6-speed gearbox the engine isn't the most robust in its class & the underbelly exhaust does make a very dirty noise below 6500 RPM. Above that RPM the engine note changes thanks to the titanium silencer with anti-scaled under belly stanines steel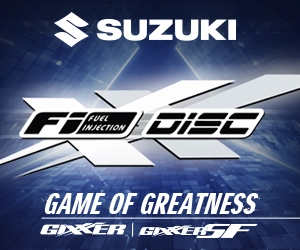 The whole bike is well made, yes it is a Chinese bike but if you can pull away all the badges and stickers & ask anyone on road with a motorcycle sense they will tell you that this isn't a Chinese bike at all.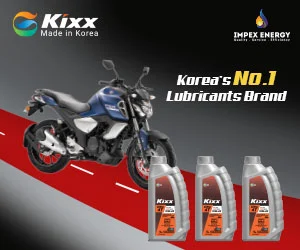 There are many reasons to believe that, first is the build quality, and then there is the finishing & the color quality of the whole bike. Add to that you can see aluminum swingarm, tell me how many bikes in the current Bangladeshi market have aluminum swing arms!
Zontes made many of these things in the house so that they can ensure the quality of their bikes. If you look at the handlebar, they have given an adjustable lever with a brake protector. Then there is the speedometer which in its sense is unique & now we come with all those switches on the handlebar.
Also Read: Zontes U1-165ZR ADVENTURE Price In Bangladesh - BikeBD
It does many things from opening the fuel filler cap to opening the rear seat & as this bike has keyless ignition you can do all these things with the help of the sensor which you must have with you while you are riding this motorcycle.
The bike is compact, the seating position is upright followed by a very small pillion seat. But the looks of the bike, it is very very aggressive, not for once you will want to look at it and feel pity!
Click To See Zontes ZT-155U Test Ride Review
The headlights are LED Projection with the lights as claims by Zontes has been provided by Panasonic. With the lower one uses as a low beam & the upper one comes out when you click to high beam the headlight illumination power of this bike is awesome something you can fill it once you are on the open road.
One of the striking features of this bike is the dual-channel ABS provided by Bosch, the ABS system works perfectly on good roads & in the wet but this bike doesn't feature cornering ABS-like many in this segment so sometimes you will feel the rear of the bike sliding under cornering braking. Unlike many bike they didn't add a rotor petal disc brake but the conventional disc brake does the work perfectly.
Cornering ABS is mostly found in bikes over 500 cc so don't be upset. This bike also features a Fuel Injection system provided by BOSCH as well. An additional thing that you will also find with the bike is the adjustable brake & clutch lever, motorcycle handlebar protector.
Although the speedometer designed is a bit unique but I would have loved if they could have given more information like average speed, 0-100 kmph timing & most importantly mileage, something you see in Japanese sports bikes.
Riding Experience
The bike has now low-end torque, the torque kicks in once you get pass 6500 RPM as this bike is loaded with mid to high-end torque. Due to this, we managed to achieve a top speed of 135 kmph on the Dhaka Mawa highway with mileage feedback of 40 kmpl in Dhaka city. I think as this bike requires RON 92 fuel minimum if we would have had that then both the mileage & torque figure might have increased a little bit.
Braking wise this bike is picture-perfect. The dual-channel ABS works perfectly & because they are borrowed from BOSCH you know they are pretty cool. The complaint I have is the rear tire, the CST tire isn't a good fit with this bike, they should have added something better as at high speed the bike sometimes does slides around under braking.
Something of this bike reminds me of Yamaha M Slaz, the design & ergonomics are somewhat similar to this, like M Slaz the rear of the bike also slides around but unlike M Slaz you need to have some good control over yourself to tame this machine.
The bike has a SPORTS & ECO mode & that literally does nothing, we did some calculations that the fuel efficiency of the bike differ just by 2 kmpl while in Sports mode the bike doesn't become a monster, instead of the only thing you can feel is that the acceleration becomes a little crispy and that is only you won't realize unless you go on Dhaka Mawa highway.
Cornering wise it is good for slow-speed & medium-speed corners & due to the high center of gravity & shorter wheelbase this bike isn't as stable as a Honda CB Streetfire at high-speed cornering.
You can still have some old-school fun with this bike, rear-end slides around a bit, you have confidence in its braking & not to mention the build quality of the bike is top-notch.
Suspensions stay hard for a very long time. You need to pass at least 3000 km with the bike to make them soft, and they aren't the softest setup ever. Pillion seat is a bit clumsy, I know why in the modern-day they made such a small rear seat, I think it is ok for Dhaka city but for the highway, for long-distance with carrying bags, I doubt the pillion will have a comfortable ride.
The bike is light, only weighs 127 kg & due to the riding posture it is nimble & you can cut through traffic easily. The bike we tested took around 2000 km for the engine, suspensions to come alive, until then it was very tough to get the maximum out of the bike.
Zontes ZT-155U Pros:
Loaded with features
Duel Channel ABS works perfectly.
Build Quality
Paint Quality
Finishing
Handling
Good for medium & low-speed cornering
Headlight Illumination
Suspension feedback
Zontes ZT-155U Cons:
Lack of instant acceleration
Need minimum Ron 92 Fuel
Fuel injection bike needs regular maintenance.
Pillion seat not big
7th Gear missing
Spare parts hard to find outside Dhaka
To sum up, everything I have to say Zontes has done lots of work to make this perfect, they have used things in this bike which are hard to find in any bikes in the bike range doesn't matter from which country it is coming from but the thing I have been hurt most is the lack of low-end torque, then this bike would have been a very FUN machine to ride with.
Published by Arif Raihan Opu
You might also be interested in