Speedoz Ltd Reduce The Price Of Keeway Motorcycles In Bangladesh
Published On 12-Mar-2018 12:16pm , By Ashik Mahmud
Speedoz Ltd reduce the price of Keeway Motorcycles in Bangladesh. Speedoz Ltd are the sole distributor of Keeway & Benelli motorcycle brand in Bangladesh. The new price will be effective from 13th March 2018 & will be available across all Keeway Motorcycles dealers or showroom.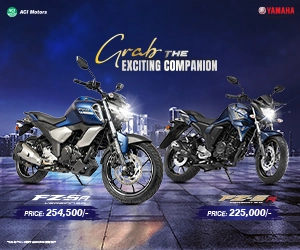 Keeway has emerge to be one of the leading Chinese motorcycle brand in Bangladesh. Mostly they concentrate their market in the commuting segment. Two of their trademark motorcycles are Keeway RKS100 & Keeway RKS125. Last year they introduced Keeway RKS150 CBS in Bangladesh, which was the first Combined Braking System (CBS) bike in Bangladesh.
See All Updated Motorcycle Prices Here
| | | | |
| --- | --- | --- | --- |
| Model Name | Old Price | New Price | Price Reduction |
| Magnet | 92,900 | 85,000 | 7,900 |
| RKS100 V2 | 99,900 | 99,900 | NO CHANGE |
| RKS100 V3 | 114,900 | 112,900 | 2,000 |
| RKS125 | 129,000 | 129,000 | NO CHANGE |
| RKS150 CBS | 162,900 | 154,900 | 8,000 |
| Superlight | 179,900 | 177,000 | 2,900 |
| | | | |
The biggest price reduction came in Keeway RKS 150 CBS & Keeway Magnet. Both the bike the price came down by 8,000 BDT. While Superlight saw a price reduction of nearly 3000 BDT & Keeway RKS100 V3 ( flat rear tyre) 2,000 BDT. Sadly they didn't reduce the price of Keeway RKS125.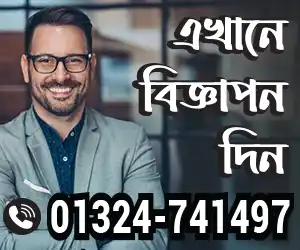 See Nearest Motorcycle Showroom Addresses To You
For the people who are still looking for other motorcycle models of Keeway, the old RKS150 V1 is now priced at 144,900 BDT while the RKV150 is priced at 140,900 BDT. Speedoz Ltd has created a different segment for Keeway Magnet as now people can buy a Keeway Magnet in installments from Keeway Dhaka Showroom only. In this policy the customer have to pay 50% of the bike cost & the rest 50% will be cover by the company. For the people who want to have a 100 cc motorcycle for ride sharing like MUV then they can pick this motorcycle as an option.
See All The Available Brands of Motorcycles In Bangladesh Here
Keeway Superlight 150 is one of the most attractive cruiser bike available in Bangladesh. It is expected in Dhaka Bike Show 2018 that Speedoz Ltd will launch Benelli TNT150 in Bangladesh. The new bike is expected to be priced in a premium level. With most motorcycle companies now going into manufacturing with the price reduction of Keeway the competition in the commuting motorcycle segment will spice up.
Thank you all. For further updates keep visiting our website and subscribe to our BikeBD Youtube channel, and also eye on our BikeBD Facebook Fanpage.
Published by Ashik Mahmud
You might also be interested in