Officially Yamaha R15M And Yamaha R15 V4 Launched In Bangladesh
Last updated on 21-Nov-2023 , By Arif Raihan Opu
ACI Motors Limited, the official distributor of Yamaha motorcycles in Bangladesh, has officially launched the Yamaha R15M, R15 V4, and FZ-X.Team BikeBD was also present at this launching event.
Officially Yamaha R15M And Yamaha R15 V4 Launched In Bangladesh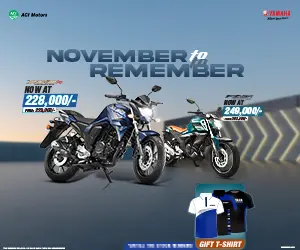 After a long wait, ACI Motors Limited launched these models in Bangladesh. Bikers waited for these models after they launched in the Indian market. Finally, the wait is over.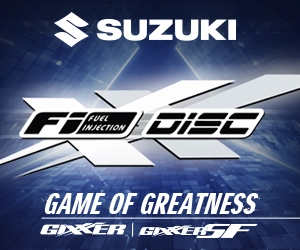 Yamaha R15M and Yamaha R15V4 are now available in Bangladesh. Both of these models debuted with new styles, designs, colors, and cosmetic designs. from the design, it looks more aggressive. Yamaha also launched the retro style Yamaha FZ-X 150. From the looks and design its look like a cafe racer.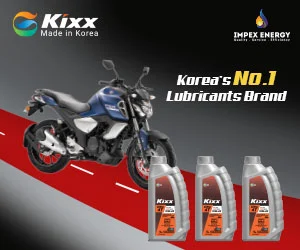 Yamaha changed the style and design of these models from the previous version, R15 V3. The Yamaha R15 V3 is one of the popular models in the sports segment in Bangladesh. One of the dream bikes of every biker in Bangladesh is the R15 series.
With a grand event Yamaha launched these three models in Bangladesh. This is one of the biggest launching events for the brand Yamaha after COVID-19.
Also Read: Sabbir Eng. Workshop in Mirpur, Dhaka
Mr. Eishin Chihana, Chairman, Yamaha Motor India, and Mr. Kawai Hidefumi, Sales Director, Yamaha Motor India, were present at this event. At this event, Dr. F. H. Ansarey, Managing Director and CEO, ACI Motors Ltd. and Subrata Ranjan Das, Executive Director, ACI Motors Ltd., were also present at this launching.
The event started at 05:30 PM at the International Convention City Bashundhara (ICCB). Bikers from Dhaka and outside of Dhaka attended this launching program.
After the launch, Yamaha announced the price of these models. Yamaha R15M has four different colors. The Yamaha R15M price is 555,000 BDT its the metallic grey, the price of racing blue is 545,000 BDT, the dark knight and the metallic blue color price is 540,000 BDT, the Yamaha R15 V4 costs 545,000 BDT, and the retro-style Yamaha FZ-X costs 350,000 BDT.
Yamaha R15M and Yamaha R15 V4 come with lots of new features. To check out these new bikes go to your nearest yamaha showroom in your area.
There was a cultural program for bikers and guests. One of the famous singers and bands, James and Nagar Baul, performed at this event. Nusraat Faria, a renowned Bangladeshi actress, also performed at this event.
Mr. Suvro Sen and the BikeBD team were also in attendance. Yamaha will continue to arrange this kind of event regularly.
The Yamaha R15 series is one of the popular sports bike series in Bangladesh. The R15 V3 was one of the popular bikes in this series. We hope R15M and R15V4 will keep things up. Thank you.
Published by Arif Raihan Opu
You might also be interested in