Winter Cashback Offer! Runner Motorcycle Price In Bangladesh 2017
Published On 16-Jan-2017 12:56pm , By Saleh
2017 has crossed the door and in this new year, Runner Motorcycles is announcing Runner motorcycle price in Bangladesh 2017 and , they are giving winter Cash Back Offer of up to BDT 15,000 in various models ! This winter discount starting fro 11th January will continue until stock runs out.
Winter Cashback Offer! Runner Motorcycle Price In Bangladesh 2017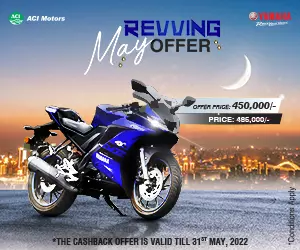 2017 has been one of the most interesting years for motorcycle lover of Bangladesh Big companies like Honda Bangladesh PVT. and Suzuki Bangladesh has decreased the price of their bikes by a lot and for that many people are now able to buy the bike they desire. In the following time, Hero Motorcycle Bangladesh too are giving away big discounts on each of the bikes and very recently, Bajaj Automobiles Bangladesh has decreased the price of their two-wheelers. Also, there is a Cash Back Offer of 5000 BDT in Yamaha Saluto from ACI Motors. So it was inevitable that to hold the positions in the market and in the sales, other bike companies had to decrease the price of the bike by a big margin which they can't because of the higher tax they had to pay. But, they could give away special offers and discounts and, Runner Motorcycles did exactly the same ! Runner Motorcycles are giving away up to 15000 BDT Cash Back on it's various two-wheelers, and this Cash Back Offer from Runner will be available until further notice and stock remaining.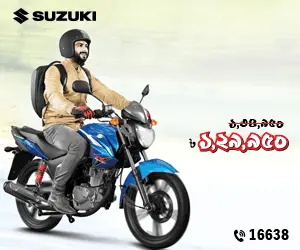 Winter Discount Runner Motorcycles Price In Bangladesh 2017:
Model Name
Current Price (BDT)
Discount (BDT)
Discounted Price(BDT)
AD80S Alloy
81,000
8000
73,000
AD80S Deluxe
83,000
8000
75,000
Cheeta
85,000
8000
77,000
F100-6A
88,000
8000
80,000
Bullet 100
1,05,000
8000
97,000
Royal+
1,01,000
8000
93,000


You might also be interested in