Runner Kite Plus Scooter Feature Review
Published On 22-Feb-2018 04:15am , By Ashik Mahmud
In the commuter motorcycle segment scooter covers a wider space. Worldwide it's so popular due to its easy & convenient utilities. Therefore the popularity of the scooters also is increasing in Bangladesh day by day. In that sequence very recently Runner Automobile Ltd has released all new scooter Runner Kite Plus in the market. So here is our Runner Kite Plus Scooter Feature Review. Let's know the features of the scooter with a few details.
The Runner Automobile Ltd. previously has marketed a scooter named Runner Kite 110. We the team BikeBD also had tested that earlier model of the scooter. But the new Runner Kite Plus is all new model from RAL with completely new look, design and feature. The new scooter seems more updated and capable to meet the latest trends.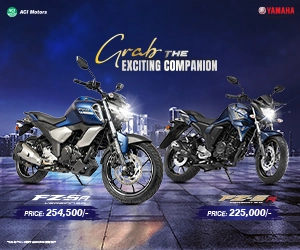 See All The Available Brands of Motorcycles & Scooters In Bangladesh
Runner Kite Plus Scooter – Design & Appearance
In design, looks and appearance the Runner Kite Plus is completely a new scooter. It now looks gorgeous and sharp with new sleek and edgy design. The scooter comes with sharp designed side panel with new headlamp and front panel assembly. In addition the front wheel mud guard is quite raised to deal with rough roads. It also looks sporty and aggressive.
The new plastic body panels are very attractive with all new duel tone color scheme. Here the silver coated panel is sharp that looks like a blade and it seems cut the air easily. Coming to the seat it also looks sporty with curved 3D design. Here the grab rail, foot rest and other metal part are also covered with nice silver finish.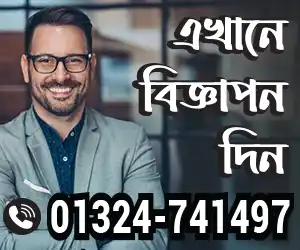 The ODO console of the scooter is analog type but it looks sleek and pretty nice with sporty diamond pit. In addition the matt panel on the spine of the scooter matched well with new digital music console.
See All UpdatedScooter Prices Here
Runner Kite Plus Scooter – Wheel, Brake, Suspension & Controlling
Coming to the wheel, brake and suspension system the new Runner Kite Plus is now more updated. The new Kite Plus comes with all alloy rim in both wheel. But here the tires are not tubeless type.
Here the attraction of new Kite Plus is hydraulic disk brake in front wheel. The brake assembly seems capable enough with double piston clippers. And on the rear wheel the braking system is drum type.
Coming to the suspension system the new Kite Plus comes with hydraulic telescopic suspension in front. The rear suspension is coil spring loaded that double unit fitted with the arms of the swing.
See Nearest Runner Motorcycle Showroom Addresses To You
Runner Kite Plus Scooter – Engine & Specification
The new Runner Kite Plus comes with a 110cc single cylinder four stroke engine. The engine air cooled type that mounted with horizontal alignment under the spine of the scooter.
Hence the engine power rating is around 4.8KW and torque is maximum 7.0NM. The engine delivers its power with four speed gears. But attractive feature of the engine is it comes with full automatic clutch, so there is no clutch lever with this scooter.
The engine of the scooter can be started with both electric & kick starting system. So no hassle on starting issues even for ladies or younger riders. Hence for furthermore details of the scooter here is the official specification table attached bellow. Please take a look.
Specification
Runner Kite +
Engine
Single Cylinder, Four Stroke, Air Cooled Engine
Displacement
110cc
Compression Ratio
9.0:1
Maximum Power
4.8KW @ 7,500RPM
Maximum Torque
7.0NM @ 5,500NM
Fuel Supply
Carburetor
Ignition
CDI
Starting Method
Kick & Electric Start
Clutch Type
Auto Clutch (Wet, Multiple-Disc)
Lubrication
Wet Sump
Transmission
4-Speed
Dimension
Dimension (LxWxH)
1,900mm x 740mm x 1,235mm
Wheelbase
1,220 mm
Ground Clearance
125 mm
Weight (Dry)
90.6kg
Fuel Capacity
4.0 Liters
Wheel, Brake & Suspension
Suspension (Front/Rear)
Hydraulic Telescopic Fork / Coil Spring Single
Brake system (Front/Rear)
Both Drum Type
Tire size (Front / Rear)
2.50-17 / 2.75-17


Battery
12V 5Ah
Head lamp
12V 35W/35W 10W
Speedometer
Analog
*All the specifications are subject to change upon company rules, policy, offer & promotion. BikeBD is not liable for the changes.
Runner Kite Plus Scooter – Feature
The new Runner Kite Plus is all new scooter from Runner. It's more featured and more updated model scooter than then previous model. Therefore it comes with some basic enhancements. To give you more clear idea about the scooter here we have arranged the features of the scooter with bullet. Please take a look.
Modern and good looking new model scooter.
Sporty and sharp body panel which is more aerodynamic feature.
New attractive design of headlamp, indicator and ODO consol which is more visible in dark and dusk condition.
Hydraulic disk braking system in front wheel.
Raised and extended mudguard design which is really nice to deal with rough terrain and in monsoon.
Double unit suspension in rear.
Wider and spacious seating arrangement both for rider and full aged pillion.
Under seat gadget compartment with USB gadget charger device.
Nice looking music & radio console in front panel.
Hassle free self start option.
Hassle free clutch free operation and gear shifting.
So readers, that was brief of the features of new scooter from Runner. Hope you could get a clearer view of the scooter with our Runner Kite Plus Scooter Feature review. Hence if you are interested to buy a modern featured scooter for your commuting then you can consider the Kite Plus for you company on the road. So readers, that's all for now, for further updates keep visiting our website and subscribe to our BikeBD Youtube channel, and also eye on our BikeBD Facebook Fanpage.
Published by Ashik Mahmud
You might also be interested in