Runner Kite Plus 26450 KM Riding Experience - Arnab
Published On 27-Nov-2021 08:38am , By Raihan Opu
I am Arnab, I'm a bike rider. However, it has not been long since I was able to introduce myself as a bike rider. 20 months ago, I bought my first motorbike. Right now I ride Runner Kite Plus.
Runner Kite Plus 26450 KM Riding Experience - Arnab
Earlier, while studying in class eight, I realized through cycling that I love two-wheelers. As a child, I wanted to grow up and work in a car company.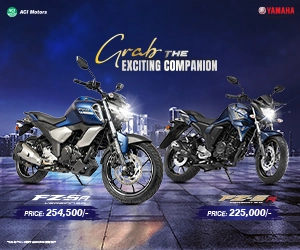 Anyway, I studied architecture. In that respect, the subject of wandering has been mastered quite well. After entering the job, I used to visit bike showrooms.
Finally, one day I bought my own motorbike. I am an entrepreneur myself. My current way of life is with a small online shop and going around bikes. I used to play with cars as a child and now I'm riding a bike.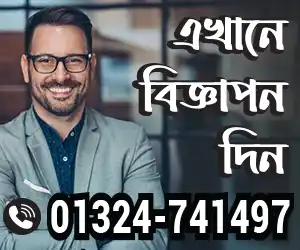 My motorbike is called Runner Kite Plus. Runner Automobile Company of Bangladesh makes it. The bike is of 110cc and costs around 80-85 thousand BDT. The total cost comes to around 1lac including registration.
I took the bike in a 12 months installment. I rode the scooter for about 28450km so far. I rode the bike in so many ways so till now.
So far, I have visited Dhaka, Kushtia, Rajbari, Jhenaidah, Jashore, Khulna, Faridpur, Manikganj, Narayanganj, Munshiganj, Sylhet, Srimangal, Chattagram, etc. with this Runner Kite Plus.
The bike is much smaller and lighter in shape. Many people think that if it is a low CC bike or a light bike, it is difficult to ride on the highway. But I have run it myself in almost all weathers and all kinds of roads.
Runner Kite Plus is aerodynamic. As it is a scooter, it comes with an automatic clutch. The scooter has 4 gears. The gears are quite short considering the engine. The bike also has quite a small tank, which is a bit inconvenient. However, the mileage of the scooter is quite good, which compensates for the tank.
Initially, I used to get around 38-40KMPL. However, after the first 2000km, I started getting around 50+kmpl in the city and 55+ on the highway. I once even got around 60kmpl on the highway.
Since I have a habit of hitting the highways every now and then, I made a few modifications to the scooter. I added an LED headlight, dual horn, and modified a few switches. Since I go on 2/3-day tours, I carry a top box at the rear.
The tires of the front and rear are 2.50 and 2.75 respectively. After about 23500km I changed the tires to Timsun tires. I like the new tires.
From the beginning, I did not use Runner's Recommended Engine Oil. I preferred using Motul Engine Oil. I am presently using the Semi-synthetic 10W40 grade engine oil. Its market price is 850 BDT. However, Kite Plus takes 800 ml of engine oil. Usually, I ride around 2000-2200 km very well with this engine oil.
Click To See Runner Skooty First Impression
So far, I have done a lot of long tours with this Kite Plus. I traveled 870 km in 3 days during the Dhaka-Kushtia-Khulna-Dhaka ride. In one day, I did a 420 km ride during the Dhaka-Mirsarai-Dhaka tour. I wish to travel more.
I have changed the clutch plate twice till now. I changed the front brake pad 3 times and the rear brake shoe 2 times. Air filter 1 time, plug 2 times, ball racer 1 time, I changed the throttle cable 1 time. The battery has also been replaced once. I have flushed the engine 1 time.
Now I have been able to speed up to 92 km with it. And the Runner Kite Plus can run at a speed of 70-80 on the highway very comfortably.
All in all, I like the Runner Kite Plus quite a lot! Initially, there were people who discouraged me from buying a bike from a local company, but if we do not promote local companies, how will they grow?
The good sides of Kite Plus:
Mileage is quite good.
Automatic clutch.
Lightweight and high-quality fiber body.
Quite a well-designed and comfortable motorbike within a budget.
Parts are cheap and easily available.
Good braking with front disc.
Comfortable rides with a pillion.
The bad sides of Kite Plus:
Small fuel tank.
Small wheel.
Small storage space.
Low-quality switch.
Oil tank cap under the seat.
I don't see much of a problem with this little bike. Rather the benefits are many. Many thanks to the BikeBD team for giving me this opportunity to share my opinion. Ride carefully, and help other bikers in any need.
If You want to Find Runner Bike price in Bangladesh visit Our Website. Stay with us for more update motorcycle news.
Creating a value of life isn't easy. But creating life valuable is easy. So I tried to creating value and make an impact. I like to work in a team that is cooperative and helpful. I like to share my knowledge and skills for the betterment of the company. Always find out the opportunities and use in a proper way.
You might also be interested in