Runner Automobiles Will Introduce KTM Motorcycles In Bangladesh
Published On 07-Aug-2020 07:24am , By Raihan Opu
Runner Automobiles Ltd will introduce KTM Motorcycles in Bangladesh. Over the years the bike used to come in Bangladesh though grey importers but now Runner Automobiles ltd will offically launch the bike in our country.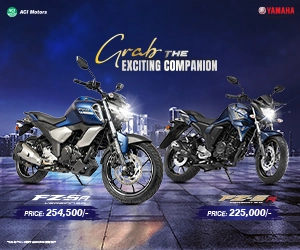 Runner Automobiles Ltd has its motorcycle plant in Balukha, Mymensingh. Currently, Runner Automobiles Ltd has a wide range of motorcycles brands & models in their lineup. They are manufacturing Runner motorcycles under their brand name with the tag MADE IN BANGLADESH. They are also associated with American motorcycle brand UM.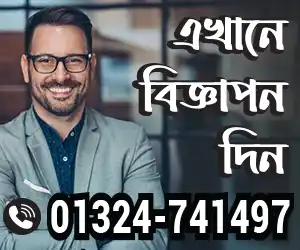 This year they launched a famous Italian scooter brand (Vespa) & another Italian brand Aprilia motorcycles in Bangladesh. Adding KTM in their lineup will not only increase brand value but also will help the bikers of Bangladesh to get a real taste of KTM bikes through a certified distributor with proper back up of warranty, after-sales service & spare parts.
KTM motorcycles are worldwide famous for their off-roading motorcycles & for Bangladeshi bike lovers we remember them best for their KTM Duke series, 125cc naked sports bike! But there is a small catch, worldwide KTM has motorcycles in 125cc, 200 cc, 250 cc, 390 cc & it goes on till 1200cc, but due to the restriction of motorcycle engine displacement in Bangladesh KTM can only bring KTM Duke 125 & KTM RC125 motorcycles in Bangladesh!
If Runner Automobiles ltd along with other motorcycle companies can request the government to raise the limit of motorcycles up to 250cc at least then I think not only bikers will be able to get to ride more powerful bikes but they will also get better stability, traction, braking & features into these bikes. We hope that very soon the Bangladeshi government will give us permission to allow us to ride motorcycles around 250cc in Bangladesh & we wish Runner Automobiles Ltd all the very best with the upcoming brand.
Creating a value of life isn't easy. But creating life valuable is easy. So I tried to creating value and make an impact. I like to work in a team that is cooperative and helpful. I like to share my knowledge and skills for the betterment of the company. Always find out the opportunities and use in a proper way.
You might also be interested in