Roadmaster Velocity 100cc Test Ride Review By Team BikeBD
Published On 08-Oct-2017 12:20pm , By Saleh
Motorcycle market in Bangladesh is expanding day by day. Last year around 250,000+ motorcycle were sold in Bangladesh while this year that number went by 125,000 + in the first quarter. 70% of that market is distributed among 80-125cc motorcycle category & many companies doing their business focusing that category. Therefore today we will introduce you all one of the surprise motorcycle company in Bangladesh Roadmaster Motors Ltd. And here we are presenting one of their motorcycles with BikeBD Test Ride Review of Roadmaster Velocity 100cc.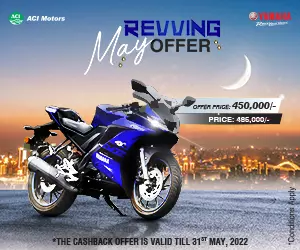 Roadmaster - New Badge in The Commuter Market
Roadmaster being with Chinese Motorcycle Company doing their business targeting the commuter motorcycle segment in Bangladesh. They are the official distributor of Dayun branded motorcycles in Bangladesh. Previously we have tested their Dayun Defender motorcycle & this year at Dhaka International Trade Fair they introduced new motorcycles with their own brand name Roadmaster. They launched two brand new motorcycles which were developed & re-branded under their own name. One of them is Roadmaster Rapido, the bike which caught the eyes of many young aged bikers & another being Roadmaster Velocity.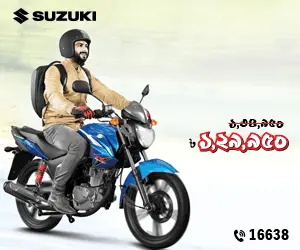 Roadmaster Velocity 100cc - New Commuter on The Road
Roadmaster Velocity is a brand new 100cc commuting motorcycle from Roadmaster. This new commuter looks very sporty and it covered with lots of exciting features. The bike features a 99.71cc single cylinder 2 valve vertical engine which is CDI operated with carburetor. This commuter engine delivers 8.5 BHP & 7.5 NM of Torque. The bike consists of four speed gearbox with shorter gear ratio which is regular & nice for our daily commuting. Engine of the bike is smooth until 4500 rpm, after that the engine vibrates a bit.


Roadmaster Velocity - Appearance
The appearance of the bike is masculine, something which is very uncommon to see in a 100cc commuting motorcycle. Along with the huge headlight the bike has a 14 litre fuel tank which has air scoop panel at both side of the tank. On those tank mounted air scoops they have given integrated indicators. The handle bar of the bike is upright and have very good turning radius so riding in heavy traffic isn't too much an issue. Speedometer is a full digital unit with a full digital rev counter, speedometer, gear change indicator, fuel gauge & a clock. You can also change the background display color of the speedometer.
The bike's switch gears have all the basic switches but unlike some 100cc bikes in the segments it has a pass light & engine kill switch. The bike features both kick & self starter. I think adding everything they should have added tubeless tyres to the bike which would have been a better option. Finishing & color quality are of good standard but I won't say that it is the best. And here I should mention that quality of the switch gears needed to be improved to match with the finishing of the bike.
Roadmaster Velocity 100cc - Features In terms of appearance the bike looks quite big with attractive sporty design and body panels. To many in the first look it may feel like a 125cc bike because they gave the bike a body shape quiet similar to most 125cc motorcycles in the market. Among the basic feature of a motorcycle the bike consists of
Halogen headlight of 35 watt.
18 inch rim allow wheels
1300 mm wheel base
Powerful but fuel efficient 100 cc air cooled engine
Single piston front disc brake
Front hydraulic telescopic suspension
Mechanical spring rear suspension
Very long seat which is comfortable for two grown up to seat & ride
Open Chain cover
Sporty silencer design
Big grab rail for pillion rider to seat comfortably.
Saree guard & leg guard are standard
120 kg dry weight.
DC headlight
Roadmaster Velocity 100cc - Riding Experience Riding Roadmaster Velocity was a fun. Though it lacks instant ready pickup as the bike gains momentum slowly but the bike handles well in heavy traffic. The tires also have good grip & it is very much stable on the high speed cornering. I did some cornering with the bike a 70-75 km/h & for not one moment I felt like I would have slide off the road. Braking performance of Roadmaster Velocity 100cc is good enough but I would have preferred a two piston disc brake for much more confidence on the brake mechanism. Rear drum brake is also good in this category standard.
Even though Roadmaster claims that the bike will have a mileage of 60 km/l but in our testing in weekday's traffic we found that if rode carefully you will get a mileage of 50-55km/l in Dhaka city. Hence with a fuel tank capacity of 14 liters that should give a range of 700km of distance with one full fuel tank. We have tested the suspensions as well & we found for an average road it works well but if you happen to have am elderly pillion on board then there aren't too much feedback you can get from the rear suspension. Roadmaster Motors did told us that from the new lot the bikes will be fitted with upgraded new suspensions. The engine of Roadmaster Velocity 100cc isn't that responsive & there are vibrations from the engine at 4500-5000rpm. But you can cruise easily with this bike at 50-60km/h. High speed stability of the bike is good but there are bit vibrations. Top speed we found out during our test was 90 km/h.
Roadmaster Velocity 100cc - Synopsis After the test ride of Roadmaster Velocity for me I think the bike is unnecessarily over weighted. Other than over weight issue everything overall Velocity is a good commuter. I don't find any reasons for this bike to be 120kg. If they would have slashed the weight of the bike by another 10-12 kg it would have improved by handling, mileage & speed of the bike. Another thing as these days many Indian bikes of these categories come with tubeless tires. So it is important for Roadmaster to bring tubeless tires in their future bikes. DC headlight is a good feature during night time ride though the headlight of Velocity is good enough for night ride.


Original price of Roadmaster Velocity is 1,09,900 BDT. But currently Roadmaster Motors is giving away 10,000 BDT discount offer for the early customers which will be valid till 31st October 2017. So readers at the end we can say Roadmaster Velocity is a good commuting motorcycle in the 100cc category & you can use it on daily basics. It is comfortable, good & will return you enough mileage to put a smile on your face. During our 1500km test we didn't find any major problems with the bikes but we request the bikers that you must maintain a good break in period for 1000km at least to get the best mileage & performance from the bike. Therefore enjoy your ride with Roadmaster Velocity & ride safely always. For this test ride review we want to thank Race Accessories for being our Accessories partner.
You might also be interested in