Roadmaster Shadhinota Offer March 2020 - Up To 33,000 Taka Discount!
Published On 14-Mar-2020 10:28am , By Arif Raihan Opu
Renowned Bangladeshi motorcycle company - Roadmaster is giving away up to 33,000 BDT discount in the Roadmaster Shadhinota Offer! They have just announced this offer, and this will be valid throughout March of 2020.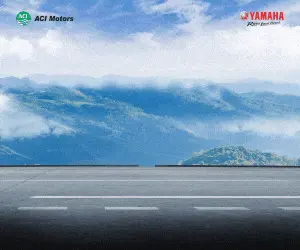 Roadmaster Shadhinota Offer - March 2020
March is a really special month for us, and this month, many motorcycle companies are giving away attractive offers on various models. Roadmaster is a Bangladeshi motorcycle company, which became very popular mostly for its entry-level bike, Roadmaster Prime, which was and still is one of the cheapest bikes currently in Bangladesh.
Roadmaster has announced the Shadhinota Offer, where they are giving away up to 33,000 BDT Discount on selected models. This offer will go on throughout the March, and this can be availed in All Roadmaster Motorcycle Showrooms In Bangladesh. Roadmaster Rapido 150 was one of the first bikes in Bangladesh to come equipped with CBS - Combined Braking System. We already test rode this bike and published our findings in Test Ride Review - Click Here To Read It.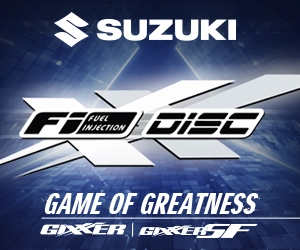 Roadmaster Rapido Test Ride Review By Team BikeBD
Roadmaster Recently launched the 165cc version of the Roadmaster Rapido, which is totally different than the previous 150cc naked sports. The 165cc Rapido gets a brand new chassis, engine, and full faired body kit. This is a sports bike designed to rival budget 165/150cc sports bikes like Lifan KPR and others. They have priced the Roadmaster Rapido 165 at 1,84,900 BDT, which is a competitive price in the segment. Sadly they are not giving away any discount of cashback on this bike in the Roadmaster Shadhinota Offer.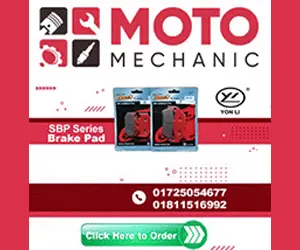 Another bike they recently launched in the Velocity 125. Roadmaster Velocity 100 was and still is a really popular bike in the commuting segment, and now Roadmaster has launched an updated version with a bigger engine. In the Shadhinota Offer, Roadmaster Velocity 125 gets a discount of 15,000 BDT, and will cost 107,900 BDT in the offer period. Roadmaster bikes always had a loyal customer base, and they are known to make their bikes with quality and sell with a good price tag. This Roadmaster Shadhinota Offer for March 2020 will encourage many to buy a new Roadmaster, and will also help anyone who wants to buy a bike in this season.
Published by Arif Raihan Opu
Creating a value of life isn't easy. But creating life valuable is easy. So I tried to creating value and make an impact. I like to work in a team that is cooperative and helpful. I like to share my knowledge and skills for the betterment of the company. Always find out the opportunities and use in a proper way.
You might also be interested in